San Francisco is one of America's most popular destinations for tourists from around the world and has long been one of our favorite places to visit.
It is compact with scenic vistas, excellent restaurants, upscale shopping, good public transportation, and plenty to do and see.
Summer is prime season for San Francisco tourism. This is when the city enjoys its best weather, but also when the restaurants, hotels, transportation, and, especially Fisherman's Wharf, tend to be packed with tourists. It's the season when hotel prices are at their highest and waiting lines at their longest.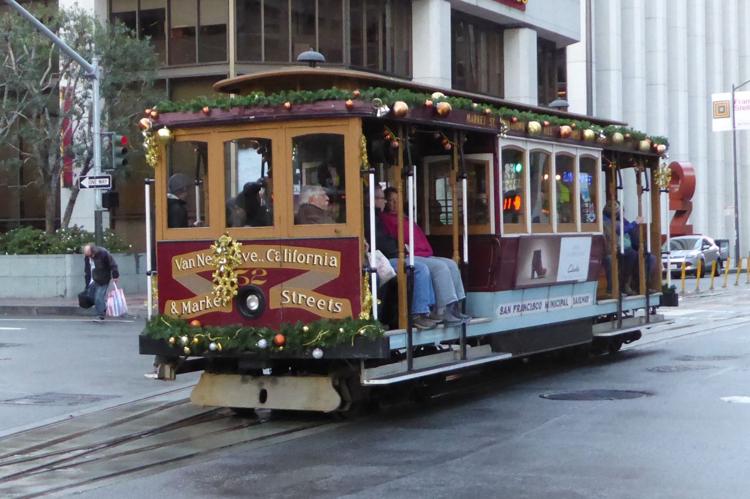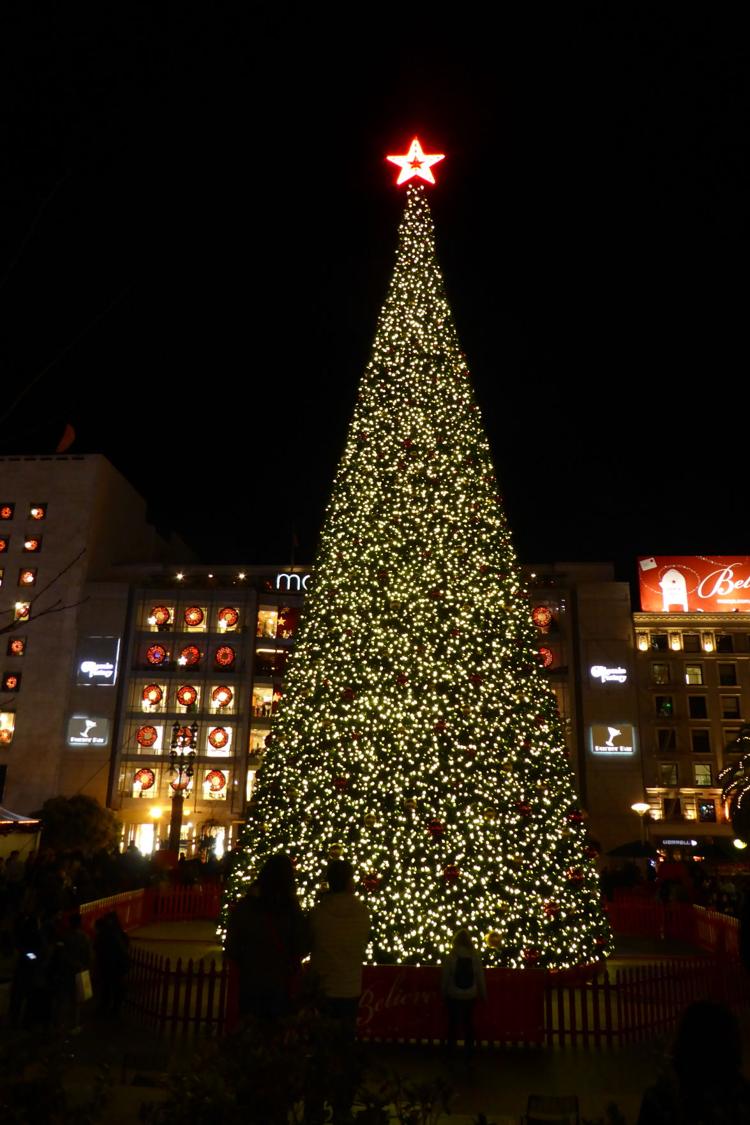 To beat the high prices and crowds, we enjoy visiting San Francisco during the Christmas holidays.
Department stores dress up for the season, ice skaters occupy Union Square near a glistening 83-foot Christmas tree, and residents and visitors seem to be in a good frame of mind. Even many of the cable cars and trolleys are decked out for the holidays.
Oh, and hotel prices and the number of visitors are at a lull. You can walk into most restaurantsand find a seat and lines are short at many popular venues.
Only the In-and-Out Burger at Fisherman's Wharf seems to be continually packed.
San Francisco truly "lights up" for Christmas.
Stretching 1.8 miles over San Francisco Bay, 25,000 LED lights on the Bay Bridge appear as a string of dancing Christmas trees. Some large buildings including the Transamerica Pyramid and Embarcadero Center add holiday lights. Lighting on the exterior of impressive City Hall glows with red and green.
Even the San Francisco Zoo and Gardens gets into the spirit with ZooLights plus Santa Claus and reindeer.
One of our favorite activities is checking out the holiday store decorations and window displays.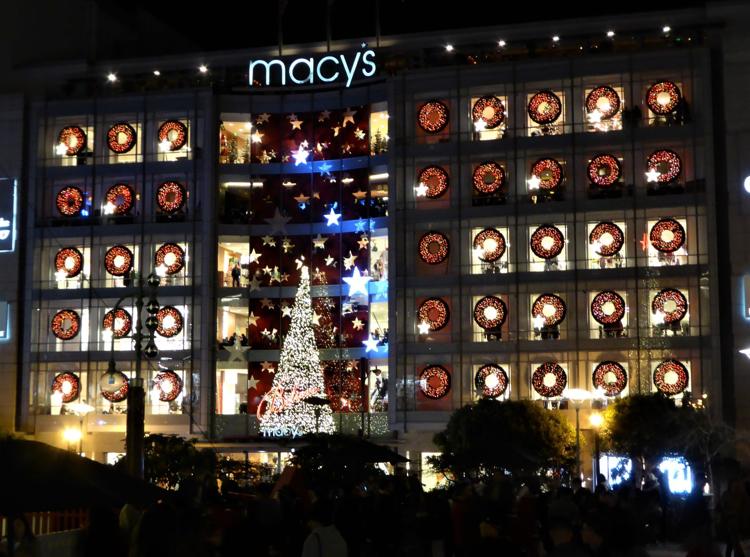 Macy's and Neiman Marcus on Union Square are especially beautiful. The former reserves several display windows for puppies and kittens that are available for adoption. The store has teamed with the SPCA for more than 30 years to support a holiday pet adoption center.
We also enjoy strolling hotel lobbies, many of which are lavishly decorated for the season. Each year the Fairmont, atop Nob Hill, displays a two-story gingerbread house large enough for adults to enter. Two gingerbread castles on a smaller scale at the Westin St. Francis display amazing detail with a moving train, window lights and tiny elves on a circular stairway.
Each December, Grace Cathedral, the beautiful Nob Hill Episcopal church, offers a series of Christmas concerts that include a sing-a-long for children and families and, of course, Handel's Messiah.
Christmas Eve and Christmas Day services are open to the public.
San Francisco offers numerous musical programs and live performances during the holiday season. This year's plays include "A Christmas Carol," "Charlie Brown Christmas" and "A Christmas Story: The Musical."
"The Nutcracker" will be performed by both the San Francisco Ballet and the Moscow Ballet companies.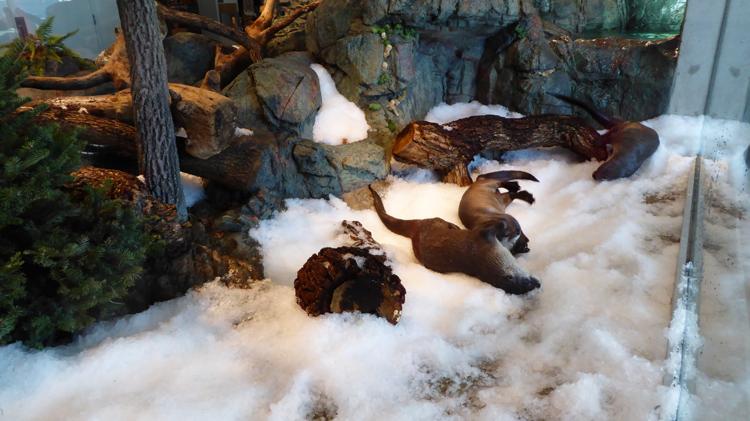 Last year, we were treated to an unexpected show by three river otters at Aquarium of the Bay on Fisherman's Wharf. During four days in December, the Aquarium adds more than 1,000 pounds of snow to the river otter habitat.
The snow had just been added prior to our early morning arrival and we couldn't help but grin as the otters slid, dug and rolled in the white stuff.
A variety of city bus and boat tours are available. The hop-on, hop-off bus tours provide an excellent city overview. Bay cruises are also fun.
Last December, we took Hornblower's Silver Bells Dinner Cruise. It was a cool, clear evening as we sailed by the lighted San Francisco skyline to the Golden Gate Bridge.
The dancing lights on the Bay Bridge welcomed our return to the dock.
Each time our San Francisco Christmas trip is near an end, we understand why Tony Bennett left his heart there. We do also.
David and Kay Scott are authors of "Complete Guide to the National Park Lodges" (Globe Pequot). Visit them at mypages.valdosta.edu/dlscott/Scott.html.