Many people across Rogers County have fascinating stories to tell about the Apollo 11 mission, which left earth and landed on the moon 50 years ago this week. Here are some of those stories.
Marc Poorboy
At 14 years old in 1969, Marc worked part-time with his dad Bill at the family business, Catoosa Manufacturing Company.
He didn't know at the time, but he was machining parts that would end up in the doors of the Apollo 11 spacecraft.
Because of his father's government contract, Marc got to attend the launch at the Kennedy Space Center in Florida, which included an awe-inspiring tour of the project.
Bill, his wife and their three children packed into their station wagon for a summer vacation like any other, or so the kids thought.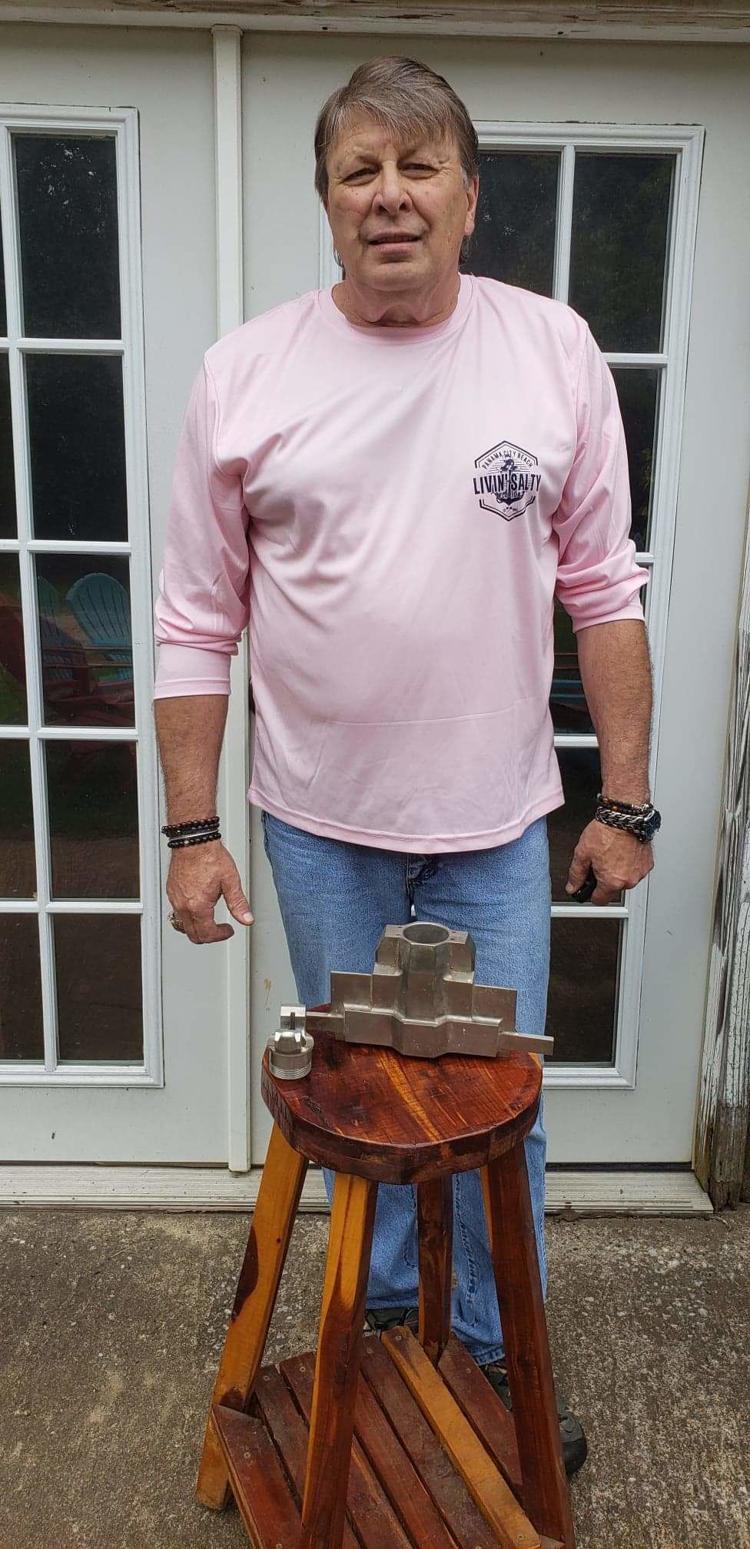 "Nothing was really sinking in," Marc said. "At 14 and half years old, I was just looking to have a good time."
They arrived in Cape Canaveral the day before the launch and got on a tour bus that shuttled them into the space center and right up to the launch site.
"I'll always remember, my mom had this miniature poodle, and they didn't want him to go on the bus. But, she threw a fit and he got to go," Marc said with a laugh.
The tour group walked along a pathway within an arm's reach of the rocket.
"You could just reach out and touch it, but we didn't," Marc said, explaining that they didn't want to get in trouble. "It was forever tall, even bigger than you'd think it is if you've seen it on TV. It was huge."
From there they went to the control room, full of computers and the scientists manning them.
"Back in them days, when we were in school, we didn't have computers, so it was like stepping into a different world," Marc said. "We were looking at stuff we'd never seen before and they were explaining how they were going to do it all."
The next day, for the launch, they had to park and sit in a designated area by the edge of the ocean, three miles away from the launch site.
"They were afraid if the ship blew up that the gasses and fire would travel that far away and kill anyone then and there," Marc said.
For a while they watched all the military boats, protecting the waters for miles around the site of the launch.
And then they watched the take off.
"You could see these big flames come out from under the bottom and they rose up until they were higher than the ship itself," Marc said. "It looked like it was just going to burn up."
"Then it started lifting off," he said. "I always thought it would take off fast, but it went real slow. It seemed like it was in slow motion. Like it didn't even have enough power to get going. At that point we were thinking it may not even take off."
"But it kept rising up, straight into the sky. You could still see it way paste what you thought you would be able to see," Marc said. "It was the most impressive thing I've ever seen."
When they got to Orlando five hours later, they turned on the TV in their hotel room to learn the rocket had orbited around the earth.
During their vacation, they spent a day at Long Beach and Pensacola. They went north to get some fresh Georgia peaches. And they crowded back around the TV on July 20 to watch the rocket they'd seen only four days earlier, land on the moon.
"At that time we thought it was pretty neat," Marc said. "But fast forward to now and I've never met anybody else who got to watch that thing take off in person like we did."
Since then, Marc said he has watched every takeoff on TV.
"We used to sit around, especially my dad and I before he died, and talk about that vacation," Marc said. "It became so important."
When Bill passed away in 2013, he was decorated with many badges of service from NASA.
In 1969, Bill was named NASA's Small Businessman of the Year.
"He was a Native American, back in a time when it wasn't really all that cool to be a Native American," Marc said. "For him to be almost a full-blooded Indian and do the work that he did to be a part of that history, that was awesome."
The Poorboy family talked about taking a new family vacation to Florida in honor of the 50th anniversary, but their mother Roberta passed away Saturday.
Now, 50 years later, Marc only has one thing to say about his family's experience.
"It was unreal."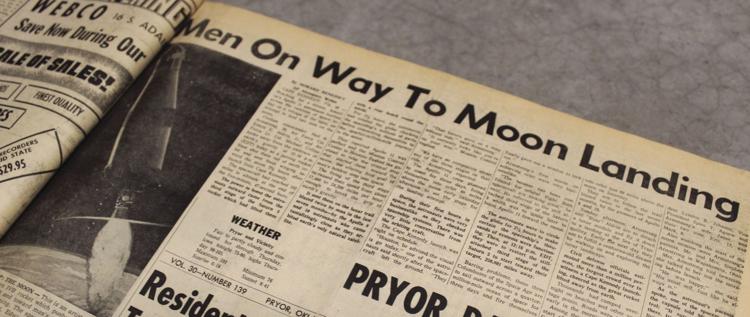 Kim Riggs
"Its was my 12th birthday on July 20. I was so excited to sit in front of the TV and watch … the Eagle has landed. I was more interested in the moon landing than my birthday. I felt so special that such a wonderful thing happened. A 12-year-old girl had moon dust in her eyes."
Charles Ragland
"I was unable to watch live Armstrong's "one small step." As a soon-to-be senior Zebra of Pine Bluff High (Arkansas), I was on the air running my regular shift at KCLA radio station. But when the news came as a flash over the station's teletype machine, I ripped off the copy, ran into the control room, and excitedly announced it over the air."
Susan Green Kallenbach
"I'll never forget watching it on our black and white TV. And then running outside looking at the moon. Don't know what I thought I'd see, but it was such an important event."
Mary Alice Baker
"I was living and working in Houston. I worked for a Swedish DDS who was fascinated by the space program. He brought his TV, and all the office and patients watched. Gosh, it was soooo exciting. Later, I became a dental hygienist and was the astronaut's hygienist and worked in Building 7 at NASA … The Challenger Crew was my last crew."
Bonnie Shafer Bear
"I was 9 years old. We were at our place on vacation on grand lake. I remember my father making us come watch on our little black and white TV. We were in the middle of playing a game and didn't really understand the importance. I have thanked my parents countless times for making us stop and witness such an incredible feat in our history."
Linda Gaulrapp
"We lived in Anaheim, California, as my husband spent most of his waking hours at Downey and Florida and Houston, ect. We finally had an ending to see … I was not impressed with the job that broke up most of my friends' marriages and sent me and the kids into out own lives because he was working seven days a week, 10 hour days, and this went on for a year or two. Our friends stayed to watch the first landing and the historical event, but ended up fighting during the televised event, and we had another couple headed to court … so I don't feel too impressed with any of the landing."
Pam Reeves Thomas
"I was 12 and in Los Angeles visiting my aunt and uncle. We were huddled around a black and white TV. It was so exciting!"
Rene Lee
"I remember watching Neil Armstrong step onto the moon surface. Black and white TV that had a scratchy picture. But we were all glued there."
Judith Hales Robinson
"I had a son born about two months before this day. I held him in my arms all propped up and we sat down close to the television and watched it together! I'm sure he didn't understand, nonetheless he watched it. I'll bet the youngest to do so!"
Mike Howard
"Up all night, watching it on a black and white TV. I was so interested, I recorded the sound on a cassette tape."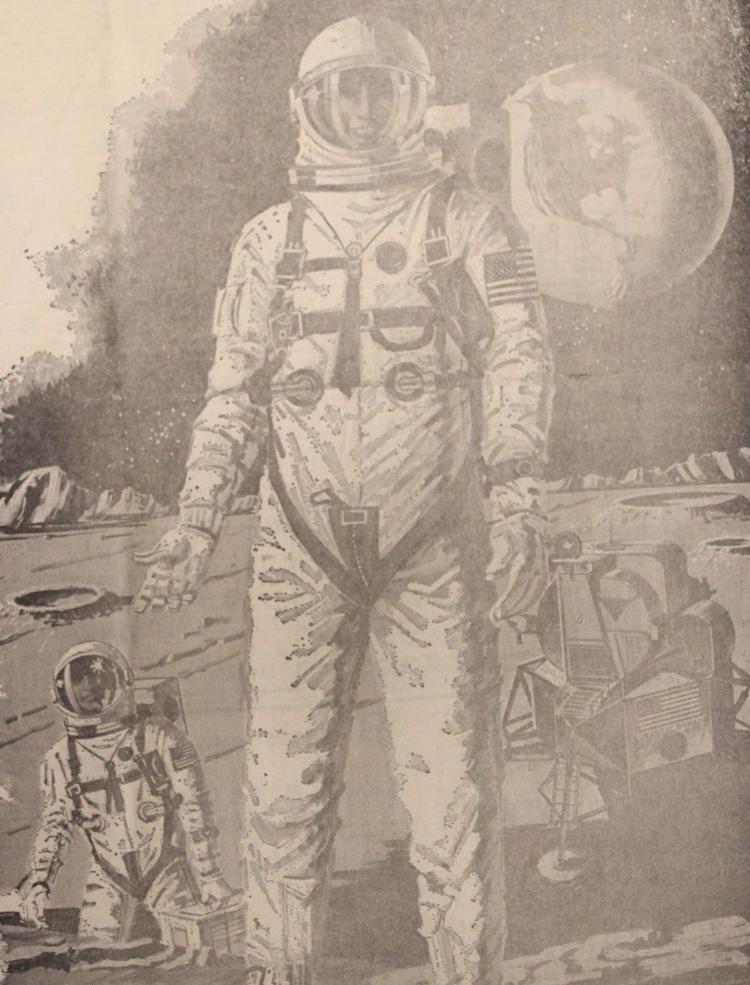 Beverly Parker Wood
"Our family was right here in Claremore. We were at my cousin's house with several other family members. All of the children were sitting in front of the black and white television. It was fun being with our cousins, but watching such a historical event kept us glued to the screen. I was 9 years old and my brother turned 9 the next day!"
Connie Balbinot Kallas
"It was truly amazing!"
Deb Davis
"My dad worked on that mission. It was exciting, but he didn't tell us much."
Mary Bodine Arnold
"My family were on vacation in Red River, New Mexico, camping. My father took us to town and we watched in through a store window, standing on the sidewalk. I was 11 years old."
David Glenn
"I don't remember the landing, I think because I've seen so many replays of Armstrong's 'small step'. But I do remember the return landing in the ocean, and how they were brought on board the aircraft carrier (the USS Hornet, now a museum in Alameda, California, I believe) and put immediately into quarantine, where they were kept for three weeks! I was nine."