Corndogs, garlic fries, fried pickles, cheese on a stick, and a Philly Cheese Steak guaranteed to get the mouth watering – these are the options available at Hoop's Philly Truck when they come to Claremore for Food Truck Thursday next week.
Hoop's has been present at almost every Food Truck Thursday since the tradition started three years ago, and cooks with the same traditional style they've perfect over more than two decades.
Lance and Shannon Hoopingarner have been working in food service for 26 years, beginning with Hoopingarner Concessions, which travels to fairs and festivals.
"My dad started the truck. It's part of their business, but I'm now running it for them," Regan Whitehead said, adding that they first got the truck in 2012.
"Typically I am up at the front with the register, taking orders," Regan said. Lance or Regan's husband Hunter are usually manning the grill.
The namesake Philly cheese steak is cooked in a, 'If it ain't broke, don't fix it,' sort of way.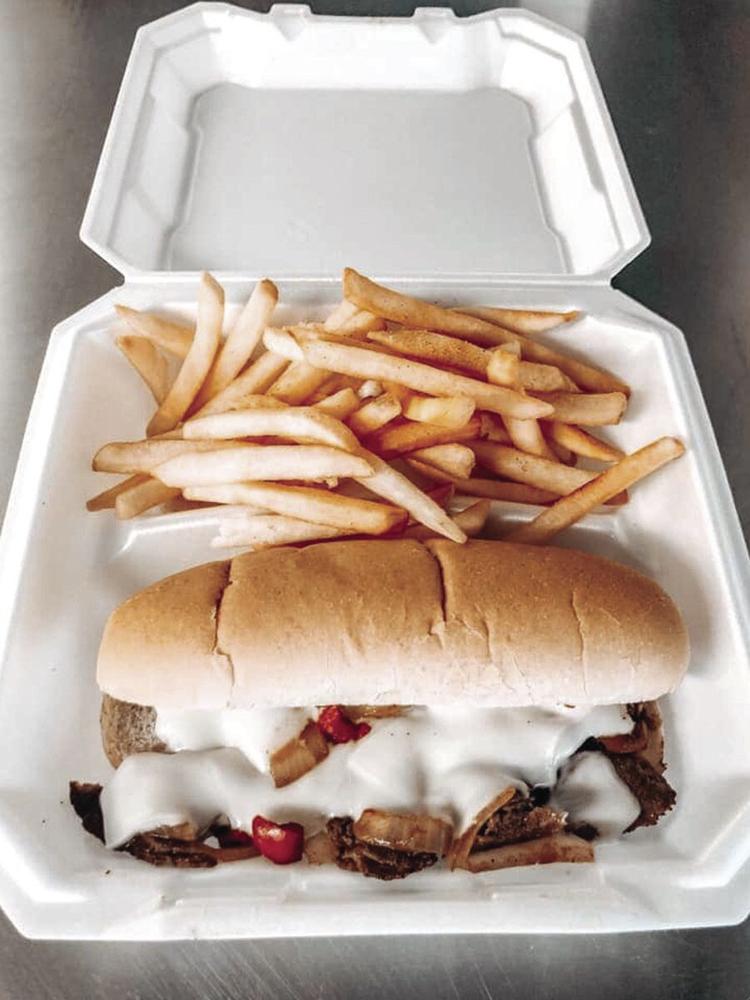 "The way we make it and the quality of the meat we use make it special," Regan said. "We've been making it the same way every time for 26 years." Grilled onions and bell peppers mixed in with the Philly meat and cheese sell the long-standing favorite.
Aside from the Philly, Regan said her favorite item on the menu is the garlic fries.
"If you like garlic, you definitely have to have the Garlic fries. They are fried with a garlic butter sauce, and then garlic seasoning and parmesan cheese on top," Regan said. "They are so good, they're dangerous."
Regan said the best thing about taking over the family business and traveling with their food truck throughout the greater Tulsa area has been getting to meet many different people.
"It's really fun to be able to work with different organizations and different vendors. We do a lot of events with Church on the Move, Lincoln Christian, the city of Claremore, and the city of Owasso," Regan said. "You get to know them and they become like family because you work with them so much."
"Since my husband and I are starting to run it, we are doing as many events as possible," Regan said
Hungry customers can follow the truck on Facebook and Instagram, where Regan regularly updates people with the truck's location.
"Especially right now, we are so thankful to everyone who come out to support us and to support the event," Regan said. "We're so grateful to people for choosing to shop small."