With a contentious election behind them, members of the Cherokee Nation in Districts 14 and 15 gathered Tuesday with smiles on their faces to dine, meet local artists, and hear from their elected officials.
"The feeling in the room is good," Rogers County Sheriff Scott Walton said. "The energy is good, and the fact that we can all get along makes it even better."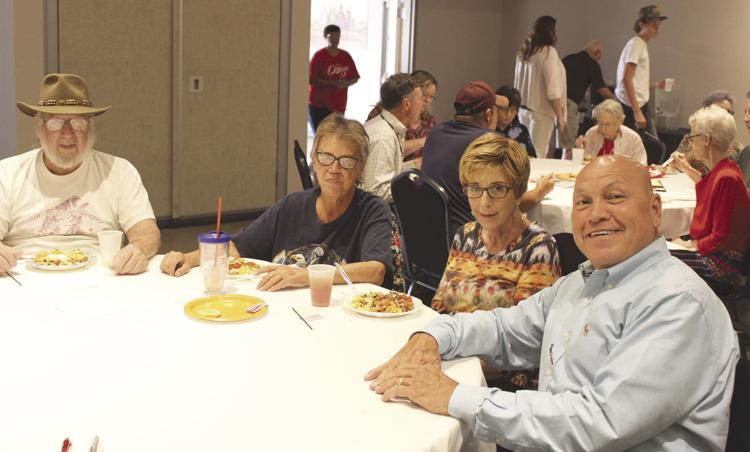 "Four years ago, when we started having these gatherings, we did really well if we got 15 people to show up some place," District 14 Tribal Councilor Keith Austin said to a room of over 300. "I'm so, so proud of the warmth and good will that so many people choose to show up and have a good time and fellowship with their Cherokee family."
Claremore based Cherokee artists displayed paintings, pots, jewelry, dresses and quilts.
Claremore resident Dixie Hill performed the Lord's Prayer in Cherokee Sign Language and Amos Teehee prayed in Cherokee before Emmanuel Baptist Church and the Cherokee Nation tribal Youth Council served Indian tacos.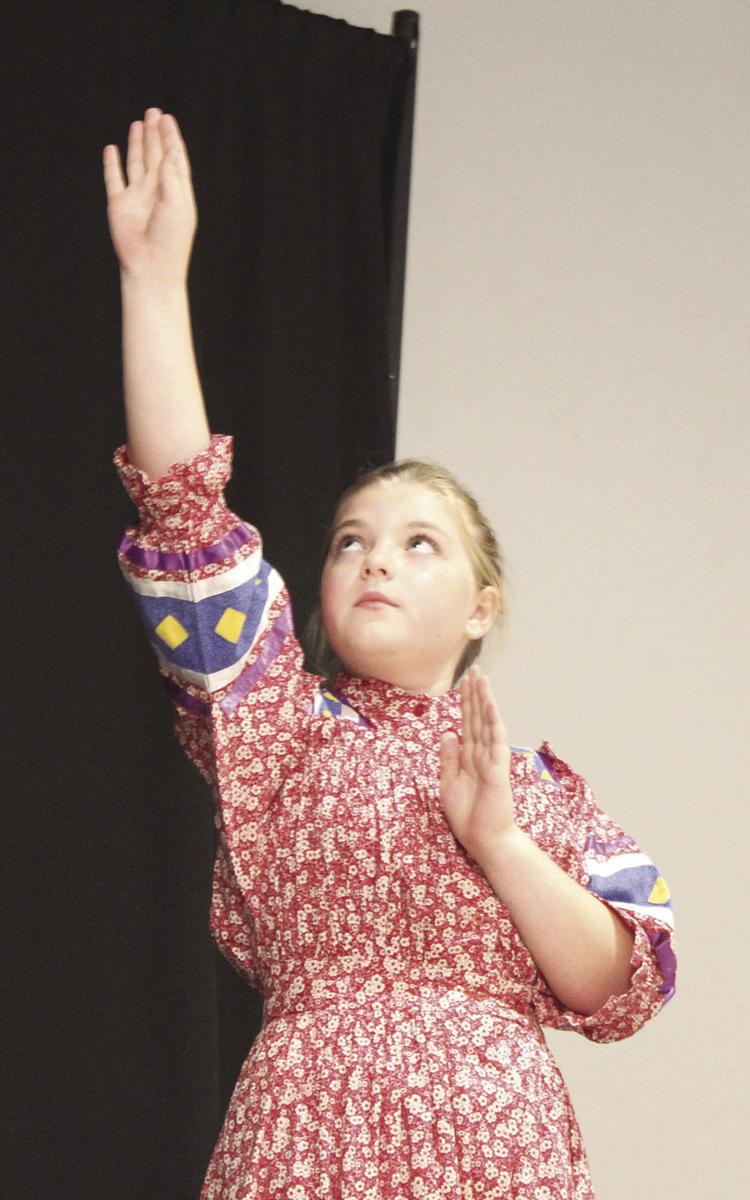 Former Junior Miss Cherokee Kaitlyn Pinkerton of Claremore introduced newly crowned Junior Miss Cherokee Desiree Matthews and Miss Cherokee Meekah Roy.
Walton thanked the Cherokee Nation for funding to have two deputies stationed at rural Rogers County schools as resource officers.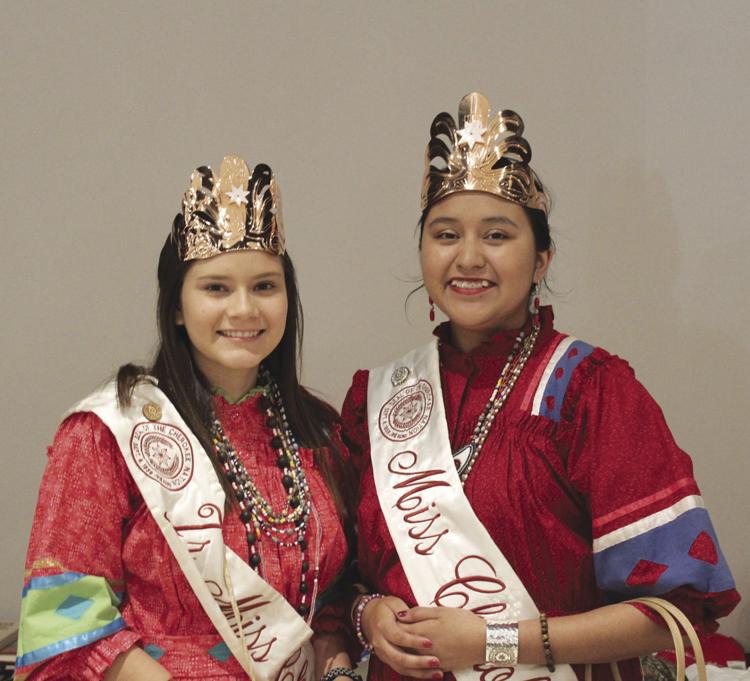 Herb McSpadden of Rogers County Youth Services asked Cherokees in attendance to consider becoming a mentor to Cherokee kids through Volunteers for Youth.
District 15 Tribal Councilor Janees Taylor announced a partnership with Rogers State University to bring Cherokee Language Courses for which viewers can receive college credit towards certification in Cherokee on RSUTV.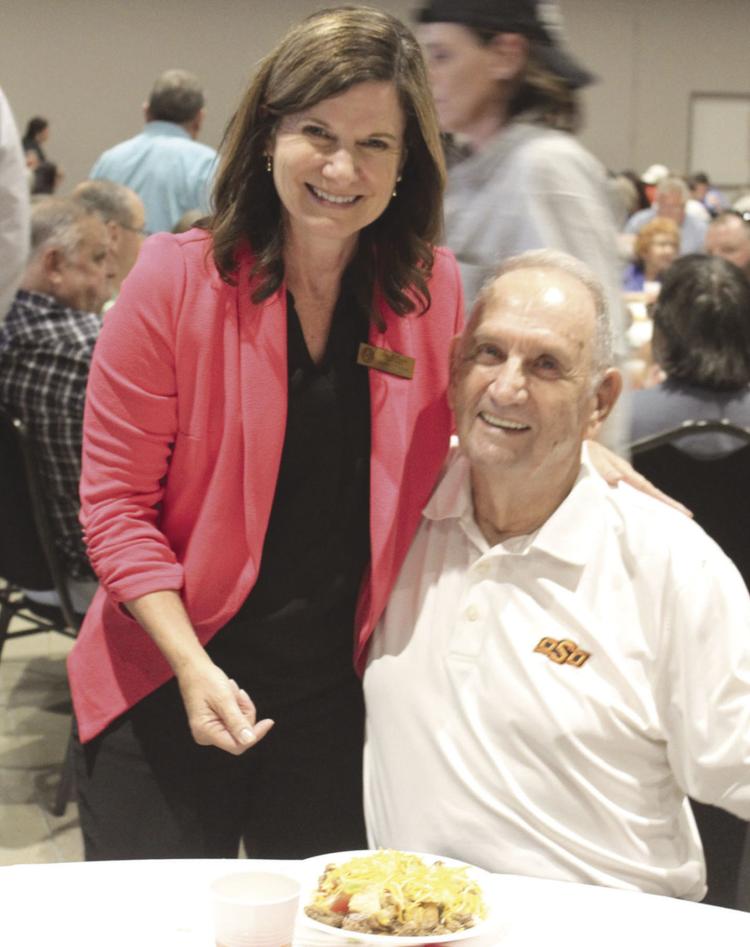 State Representative Mark Vancuren of Owasso and District 13 Tribal Councilor Joe Deer spoke as well.
"The inauguration was three weeks ago, and the air in the room in Tahlequah is refreshingly clean all of the sudden," Austin said, remarking on the ability of the Cherokee Nation to put the election in the past and move forward. "It's a wonderful feeling to be able to get back to work and put the politics behind us."
Deputy Chief Bryan Warner and Principal Chief Chuck Hoskin Jr. spoke about how their administration has hit the ground running with projects and reforms.
"One of the first things we did was we looked at the waiting list of our elders: elders who without the help of the Cherokee Nation, would not have a way to fix their home, elders who are living in the shadows, elders who are often too proud to come into the office and ask for help," Hoskin said. "We have businesses that are generating millions of dollars. We have casinos that are generating millions of dollars. So we are putting $30 million into taking care of homes for our elders and community buildings, and investing our money where it ought to be invested."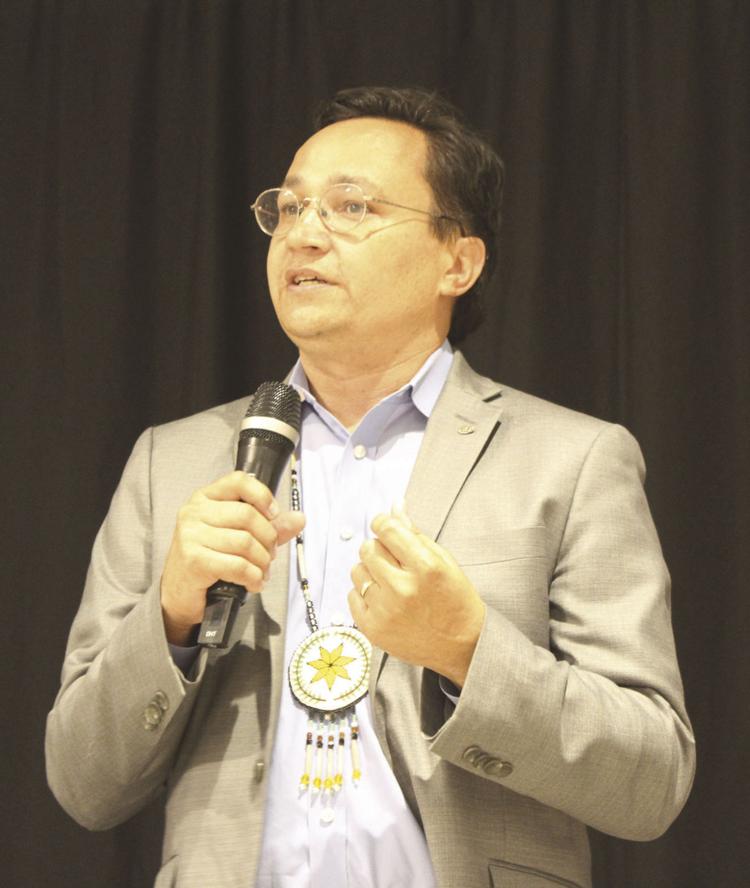 "I believe firmly that we ought to judge our society, not just the Cherokee Nation, but our larger society, on how we take care of our brothers and sisters that need the most help," Hoskin said.
Another early action of the Hoskin administration was raising the minimum wage of all Cherokee Nation employees to $11 an hour, and raising all other wages accordingly, taking effect Oct. 1.
"Our employees are Cherokee as well. They go home to a Cherokee family. They have the same joys in their life. They have some of the same troubles that we all do," Warner said.
"We are leading this region," Hoskin said. "We are ahead of the state, we are ahead of the federal government. Folks, if the federal government and the state government would just pay attention to the Cherokee Nation, this country might be better off."
Hoskin also announced that preserving the Cherokee language was among his highest priorities, and that his administration would be making the largest investment in language in the history of the Cherokee Nation.
"What I know, deep in my heart, is that generations from now, if we lose our Cherokee language, generations from now won't care how big our hospitals were. They won't care how impressive our casinos were. They will wonder why the Cherokee Nation in 2019 didn't do what we ought to do to save the Cherokee language," Hoskin said. "We can't fail on that friends, and we are not going to fail on that."
But, by far the most historically significant announcement of the Hoskin administration:
"I've said it before and I'll say it again, Washington D.C. has a thing or two to learn from the Cherokee Nation … Folks, I can't think of a better way to fix Washington D.C. than to send a Cherokee woman."
Hoskin appointed Kim Teehee to be the Cherokee Nation delegate to congress, representing the Cherokee Nation at the U.S. Capitol, as established in the 1866 Removal Treaty.
"I have an obligation as the Chief of the Cherokee Nation to assert our treaty rights," Hoskin said. "I think the government of the United States is at it's best when it keeps it's word."
Teehee, a graduate of Claremore High School, reintroduced herself to the Cherokee citizens of her hometown.
"You are part of our community. You are our citizens. You are our friends. And I feel a great responsibility to not let you down," Teehee said.