Around 40 Claremore Chic-fil-A employees and friends got together on their day off last Sunday to pack 8,856 meals for Kids Against Hunger.
Claremore Chic-fil-A co-owners Brian and Jane Treat were excited to volunteer with Kids Against Hunger again after working with them during their daughter's school trip.
The organization delivers the food to kids in need around the world. The meals packaged in Claremore Saturday will feed children in Haiti and the Bahamas.
Each meal can feed a family of 6.
Locally, 432 meals were also donated to the Light of Hope food pantry in Claremore, allowing the organization to feed over 2,500 people.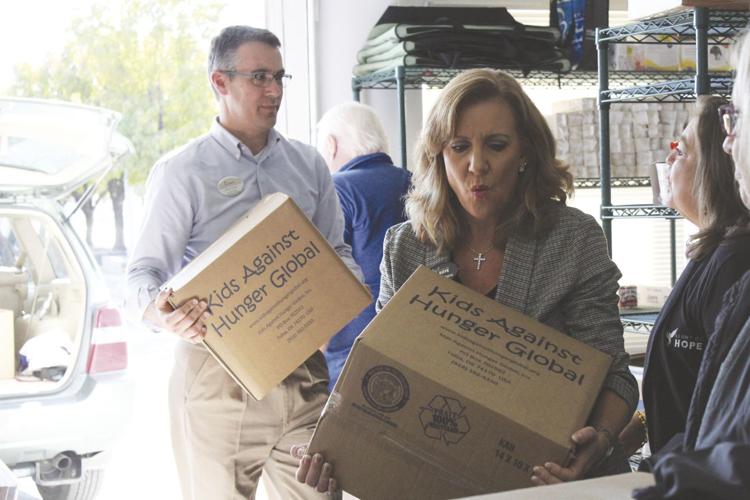 They were also inspired by Chic-fil-A corporate, which has done similar volunteer and donation events in the past, including one in Claremore in 2017 that provided 10,000 local meals.
"My wife was deeply impacted by earlier experiences where we did this as a family and we knew our team could have an even greater impact if given the opportunity," Brian said.
Each of the meals is a dry protein mix of rice, beans vegetables and light seasoning, packaged by an assembly line of volunteers.
Jane said, "It's a high-energy, fun opportunity to work together as a team."
"Nearly half our team chose to give up part of their day off to work together to serve others, including a team member who drove in from college in Arkansas to be apart of our give back party," Brian said. "We are so thankful for each person we get to work along side."
"We are so grateful for our team," Brian said. "Their hearts of generosity and desire to have a positive impact inspires us each day."