For the past six years Sandy Kibby has been eating, sleeping and dreaming fried pies.
Kibby is the owner of Fried Pies, nestled along Route 66 in the heart of Claremore.
She's put heart and soul into serving pies to the masses.
With only a handful of Arbuckle Mountain franchises in the state, Kibby was excited to bring something unique to Claremore.
The shop is closing its doors for good Saturday, June 29, but it's not the final chapter for Claremore's Fried Pies.
"I am overly grateful for the community of Claremore. It has been an amazing six year experience and I am humbled by your kindness," she shared on the shop's social media recently. "This is not, however, the final chapter in Fried Pie's life. I am currently working to refurbish a food truck, which I hope to have up and running later this year. From there I plan to serve up all our fried pies, and maybe bring back some of your favorite meals."
Customers still give the place rave reviews:
"Always love stopping in when we're in the area. Awesome selection of fried pies loaded with filling! Well worth the price and the service is wonderful," one reviewer wrote.
Another said, "We made a special trip there. My wife received some at work and brought one home to me and I ate it and told her we were making a trip back. The next day we bought 12."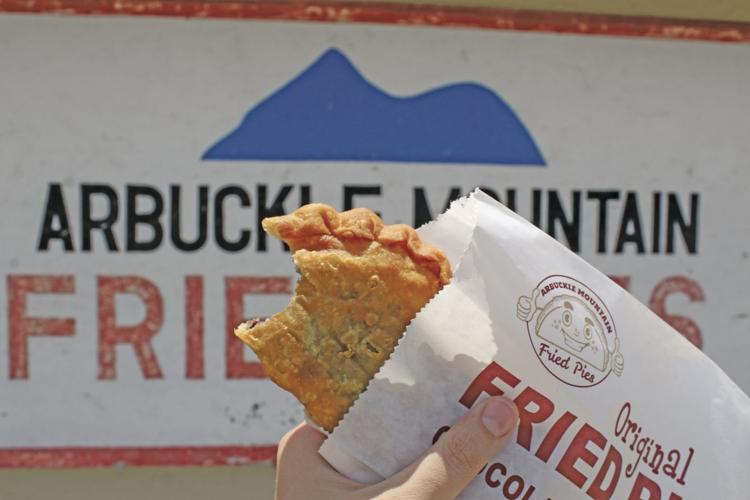 She said local favorites are apricot and coconut but with 12 flavors in all, there's something for everyone.
Kibby said she's never met a man that didn't like fried pies—and she's had all kinds of customers through her doors.
She said they've had celebrities and entertainers—Billy Parker, Roy Clark and the like.
"And a lot of Route 66 travelers stop in. They come from all over," she said. "I've had customers from China, Switzerland, Ireland, all over the place."
Kibby said it's been great being on the old road, but now she's ready to see some highway herself.
"I have a chance to travel, and I'm going to take it," she said just after opening Friday.
"I'll return with a food truck the latter part of the year. Will do the community events like Food Truck Thursday," she said.
She said it's all been sweet—the pies, the people, and the memories.
"I have a lot of people that have stuck with me since day one," she said. "They've made it all worthwhile."
Kibby said information about the truck can be found on the Claremore Fried Pies Facebook page.