A house with a long history in Claremore has seen its final chapter.
Built in 1895, the white clapboard Victorian style home, was recognized as one of the oldest standing home in Claremore.
Now, it's a pile of rubble.
"With it's two-story Queen Anne style, original stained glass windows, high turret tower, decorative newel posts...carved window and door moldings, Bullette House was a Victorian jewel in it's day. But time has taken a tole on this grand old dame," said Explore Claremore History's Christa Rice, last year when volunteers were exploring restoration options.
The house, and the property it sat on, are owned by Safenet Services.
Safenet Services Director Donna Grabow said they were sad to see the house go, but that it had to be done.
"It is a bittersweet day when the board voted for the demolition of the Bullette House and the small Jr. Apt.  The high cost of rehabilitation was just too much plus raising money for the program like we do and now with COVID and the aging of the house it had to be," said Grabow. "This is progress for making way for a larger space for Second Impressions will help not only the community but the victims who receive clothing, household and furniture when they find a place to live after being in shelter."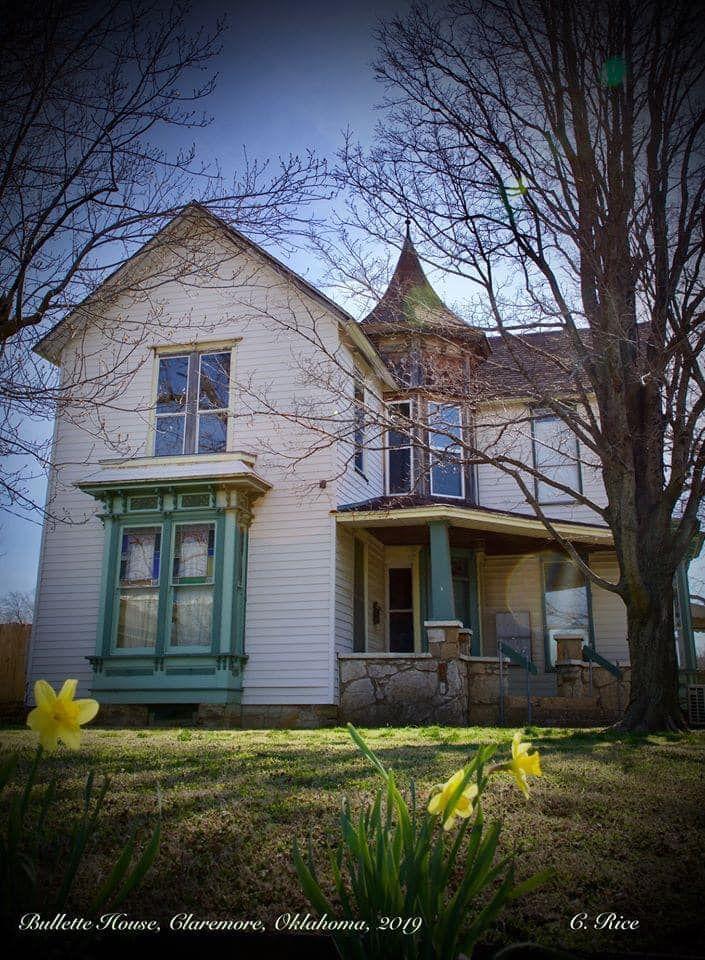 Locally, many are mourning the loss of a historic structure with a colorful history.
John Cary, with the Rogers County Historical Society said Safenet reached out to them in the past, asking for their input on what could be done to re-purpose the building.
"It was in need of significant repairs, significant work that was very expensive," Cary said. "It's a house we would have loved to save, but we couldn't come up with a way for it to be used that would have generated enough money to make it viable to save it."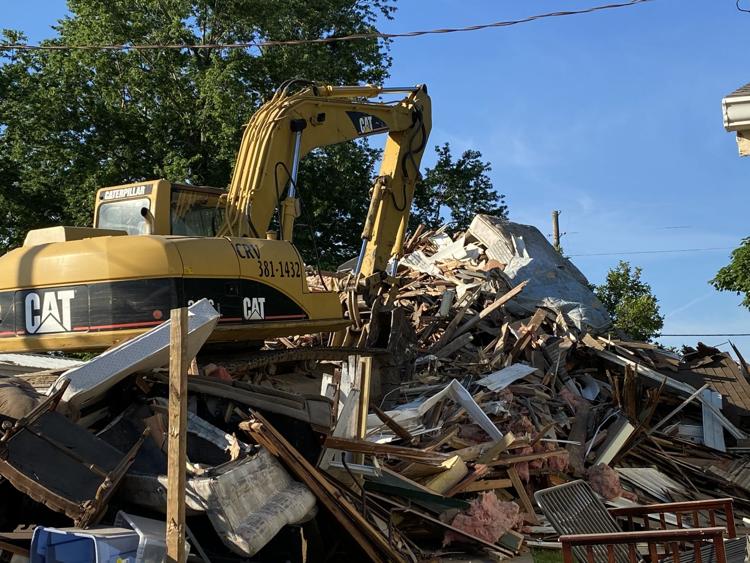 He said the historical society has been behind saving multiple local landmarks but that "the bottom line is, you have to find some economic use for the building to generate enough revenue to preserve it and maintain it."
Cary said, "I feel personally that Safenet has done a very good job in reaching out to the community to search for ways to try to save it but I'm not aware of any way you could save it....We all want to preserve it, we just couldn't find a way. Old houses take a lot of money to maintain."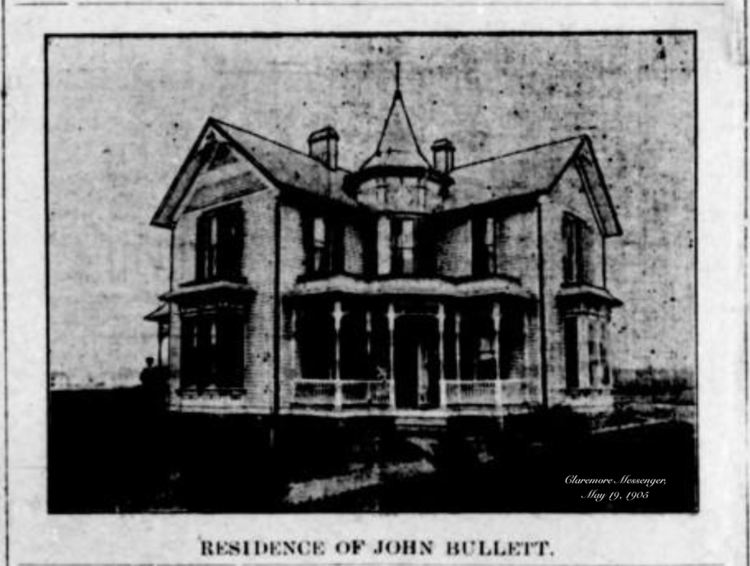 The house has a rich, and sordid history. And it's a story the Rogers County Historical Society is happy to tell:
John Bullette was shot. Murdered in cold blood, or so the story goes.
Nestled in an unassuming neighborhood, on Cherokee Avenue, sits a piece of Claremore history with a colorful past.
If this particular house could talk, it would tell the story of a prominent Claremore man, John Bullette, who built the white clapboard, Victorian style home around 1895.
The Claremore Historical Society says Bullette was "one of Claremore's pioneer businessmen." His daughter, Zoe, "is said to be the first child born in Claremore."
The historical society says by the time of Bullette's death in 1909, he had already sold the family home, and the "old Bullette home" had become the boarding house of Mrs. E. J. Dailey who had opened the home to boarders and entertained a number of her friends there in February 1909.