It wasn't by chance that Tim Reinman and his daughter, Mary, visited the Will Rogers Memorial Museum Jan. 3. They were on a cross-country driving trip from their home in Grosse Pointe, Mich., to Los Angeles, where she will be continuing college work.
Mary was just four in 2004 when Reinman and his wife, Marie, were cast as Will Rogers and Betty Blake in the Grosse Point Theatre production of "Will Rogers Follies."
The stop in Claremore for Reinman was "like a pilgrimage for me," he said. "After playing the role of Will in our version of 'Will Rogers Follies.' His statue is on my desk at work."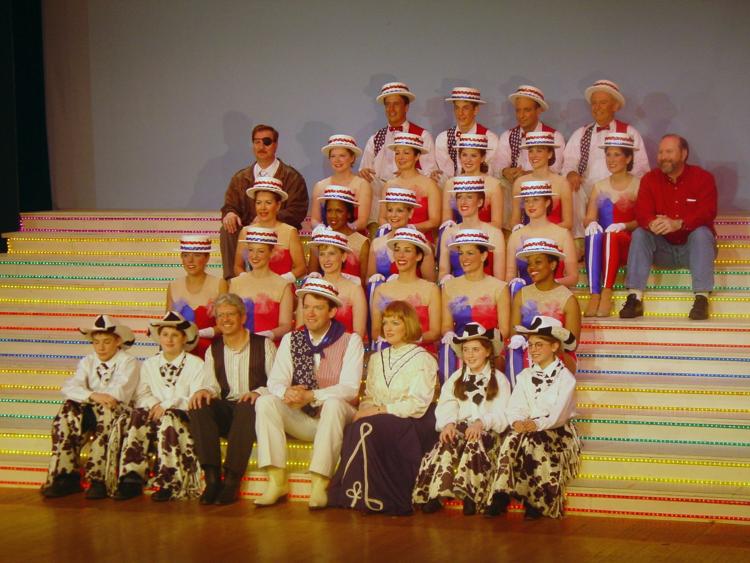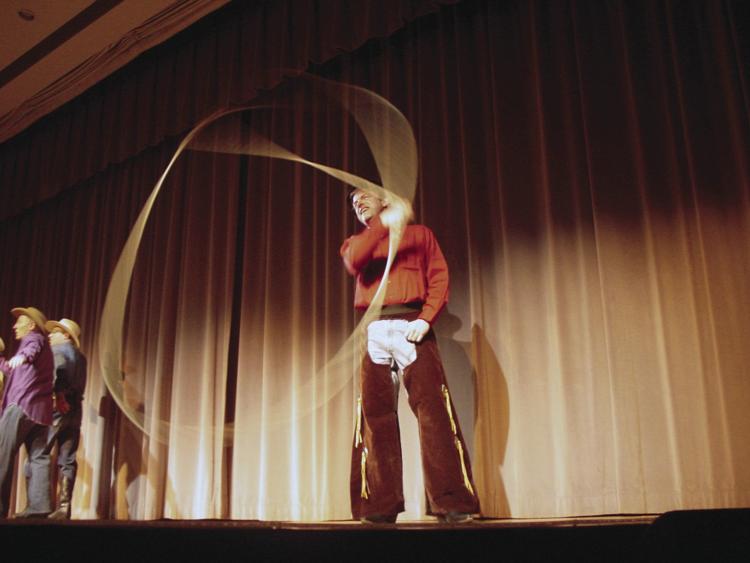 And he was eager to learn more about the man Will "was" in the revival of the award-winning Broadway show.
He took the role seriously. "I love the show so much, and all that Will was," he said, "and I tried to channel him in my performance.
Reinman was committed to "getting it right" down to the Texas Skip. "I think I set the Texas Skip record outdoors, on our driveway, in 18-degree temperatures. I'm sure the neighbors thought I was crazy."
He said he met Marie in the Grosse Point Theatre group, but "this was the first time they were cast opposite." Having a toddler complicated rehearsals and show times so their friends and co-stars organized schedules for baby sitting," he said.
Mary remembers some of the experiences and making a scene of her own because she "wanted to audition."
Like Keith Carradine, who opened the "Follies" on Broadway in 1991, Reinman had to master the art of trick roping. The Carradine version of the production playing in the Claremore Museum was nothing new to the Reinmans.
Maybe her parents' interest in theater led to Mary's future. She is a student at Belmont in Nashville, majoring in song writing. This semester is likened to a semester abroad – only to LA.
They drove an extra three hours on the day after New Years to be able to spend the night in Tulsa and be at the Museum when it opened.
Then it was on to California, where Mary will keep the car and Dad flew home to Michigan.