In the winter of 2016 Redeemer Lutheran Church celebrated a devastating loss. An electrical fire consumed their fellowship hall, burning it down to timbers.
Fortunately, firefighters were able to save the sanctuary and narthex but the congregation was still left with a mountain of repairs.
But mountains can be moved.
And soon the congregation will be celebrating the completion of the repairs with a re-dedication of their Family Life Center.
"Over the last few years we have been rebuilding our campus.  The Laborers for Christ, a non-profit group of retired men and their wives worked hard from March until September of 2018.  They did a great job getting all the ground work laid out for the remaining sub-contractors that finished out the project.  We received occupancy from  the city of Claremore just before Easter of this year," they shared.
Sunday, June 2 at 3 p.m. the community is welcome to join them for the re-dedication service.
The service will be followed by an open house from 4 p.m. until 6:30 p.m.
And the congregation said: "Everyone is invited to come help us celebrate what the Lord has blessed us with to continue our mission as a congregation, receiving God's grace, rejoicing together as the body of Christ, and reflecting Christ's love into our community."
The fire
All three Claremore fire stations, along with Verdigris Fire Department, battled the fire that officials said began around 5 p.m., Dec. 1, 2016.
Later, officials ruled that the fire started in the attic, between the church's kitchen and nursery.
At that time, it was reported that the fellowship hall suffered approximately $250,000 in damage.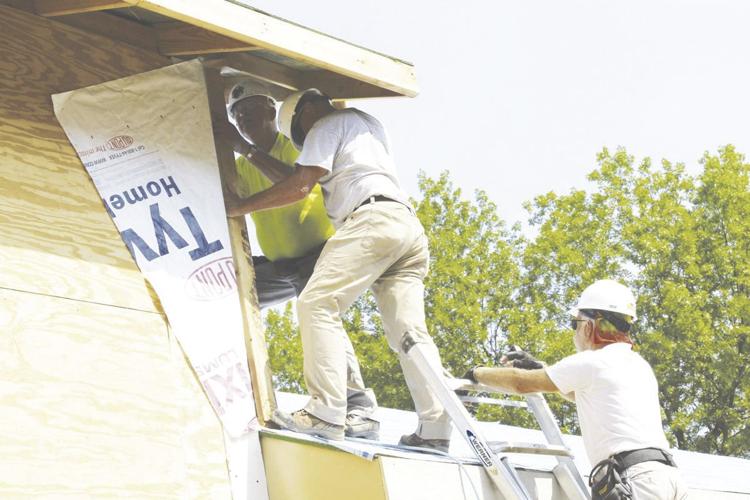 The repair
Over the summer of 2018, Laborers for Christ provided the volunteer force to help re-build what the fire destroyed.
The eight-person team traveled from far and wide and lived in mobile homes off of the work site for months until the project was complete.
At that time, one volunteer was quoted in saying, "We came together as a team of strangers, but by the time we leave we're brothers and sisters in Christ," he said.