Elmer "Pistal" Crane spent hours working on his '69 Chevy.
He bought the truck from Inola neighbor Joleta Ingersoll and was putting in the work to repair and restore it. He and his friends spent hours on the project.
Crane later joined the United States military where he served in the Iraq War.
He was welcomed home to the warm embrace of a family and community who had counted down the minutes until his safe return.
But in 2008, at the age of 24, he died in a freak accident while working for a steel company.
He left behind two young children: the oldest of which was his son Gage, who was four at the time.
The once beloved truck sat forgotten, unfinished and collecting rust.
"I knew Pistal, we grew up together. I started a church in Inola about five years ago and wanted something where guys could come together and spend time together," said TJ Helling, pastor of The Porch in Inola. "Long story short, we decided to restore his '69 chevy truck. We planned to restore it and give it to his son, Gage, who is getting ready to start his senior year of high school."
Helling said the project garnered support from local businesses who donated money and resources.
"It went from 'we're going to paint it and get the motor running' to a complete four year restoration," said Helling. "Sunday we gave that to him and gave him the keys. It was his dad's truck before he passed away, it only makes sense for it to be his now."
Helling said they didn't do it because the family is members of the church—because they're not—they did it just as a labor of love.
About the four year experience, Helling said: "It's cliche to say but he walked away with the truck but we walked away with the blessing…It was a real blessing. We had guys giving up parts, tools, family time, shop space for almost four years. The guys enjoyed doing it…It's just amazing to see what happens when God and people come together."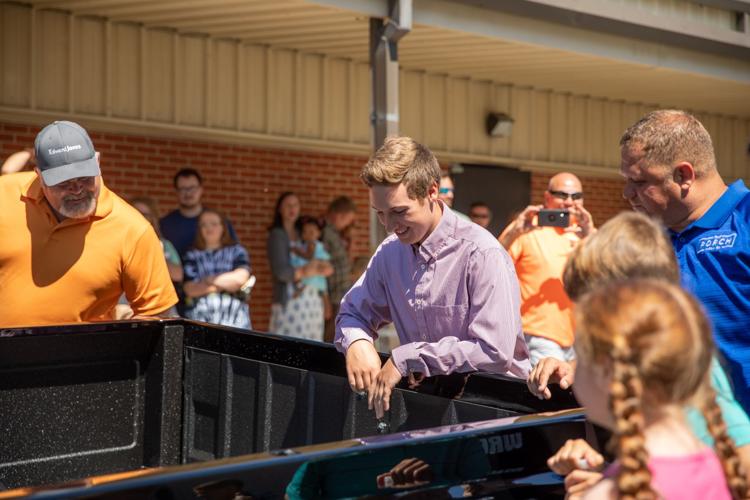 Helling said Gabe had been part of the process—but hadn't seen it for at least a year before the gift was given.
"I was so happy to have these great guys do something like this for me," said Gage Crane. "It was a real blessing."
Gage said the truck has been parked at his grandparent's house as long as he remembers, so he's grown up seeing it there.
"I want to thank everyone that participated—they gave me a great gift. I'll never have the words to fully thank them for this," Gage said.
Wendi Sullivan said her brother, Pistal, would have loved everything about this project.
"For them to do this for my nephew 12 years later is amazing," said Sullivan. "It feels good to know people still care 12 years later. You don't want for someone you love for their memory to fade or go away."
She said she's happy to see his legacy continue.
"In a small town, even if you're not blood, your family. When tragedy happens in a small town, everyone comes together," she said. "because not only did you lose a member of your family, but the town lost a member of their family."
She said Pistal would have loved to have been involved in a project like this.
"And in TJ and the guys' prayers, he was involved," she said.
She said the truck's purpose came full circle.
"He wasn't the best at being mechanically minded. The truck was a way for him and his friends to come together, it was something they all worked on together and a reason to all hang out," she said. "He would have loved that that's the exact thing that brought the truck back to life—a group of guys coming together to spend quality time."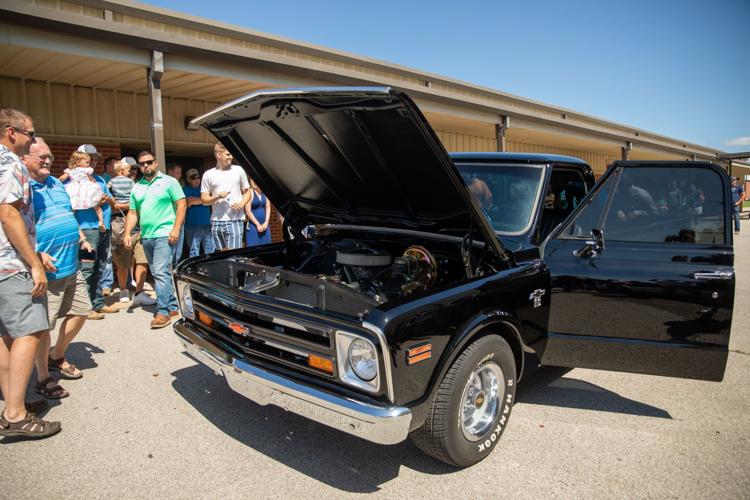 She added, "He was such a great guy with a caring heart, he would have loved this. He would have loved to get these men together to have a good time and talk about God. He would have loved it."
She said her family is immensely grateful to everyone that was involved in this project.
"We couldn't be more blessed to have a family in our community," she said.