Adulting is hard. Ice cream helps.
There's never a dull moment with Brandi Bunnell and Jenny Freeman, who have known each other about four years. Both work as PARA professionals at Claremont Elementary School.
When schools closed due to COVID-19, the two found themselves with a lot more downtime, which they spent hanging out together.
"We were hanging out in the backyard talking about ideas of things we could do. Brandi is a schemer. She originally said we should do a trash truck," Freeman said, laughing. "After talking that through we decided maybe that wasn't our jam."
"Then we landed on the idea of an ice cream truck and just ran with it," Bunnell said. "After about 15 minutes we already had pages of notes and ideas. We got on Facebook and found the most perfect truck ever."
She said ultimately the truck was too perfect—and out of their price range.
So when that truck sold they knew it was for the best.
The duo eventually found a truck that had seen better days but they knew they could turn it around.
"Everything we did on the truck we did ourselves, or kept local in Claremore," said Freeman. "Brandi kept convincing me we could do it…so we did. We sanded her down, did the primer, painted her pink."
The truck, now aptly named Fancy, is exactly what they wanted.
The two named their business Hello Sunshine Ice Cream, got matching ice cream hats and hit the road.
"We both love ice cream. We're both fairly juvenile. Adulting is hard. And we thought this is the least adult thing we can do as an adult," Freeman joked. "We both love kids, we like making people smile. We're drawn to anything with kids and fun. So we went for it."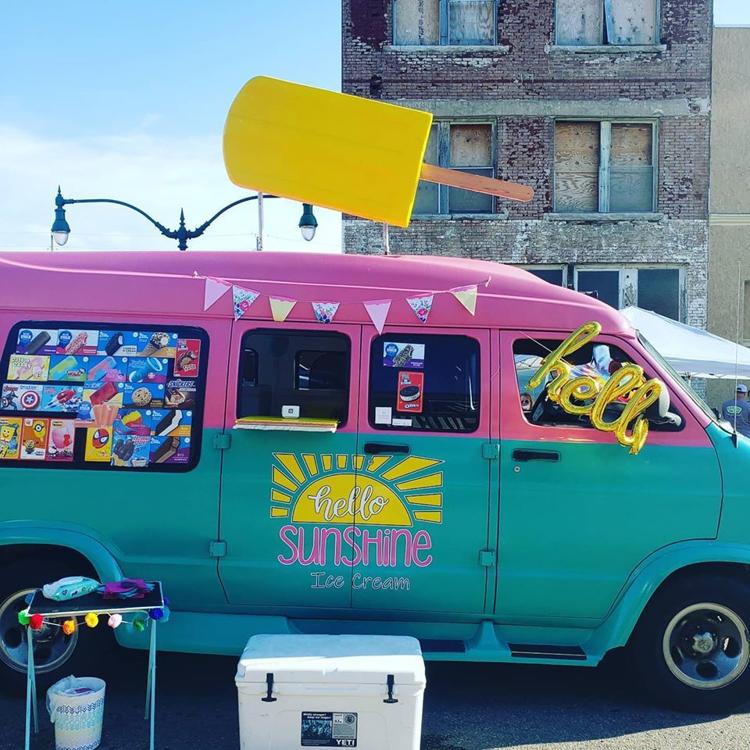 The two said they're finding joy in cruising through some of the county's more rural neighborhoods.
"We like the idea of going out to the country and visiting these country kids who never have an ice cream truck in their neighborhood. We go to Verdigris, Sequoyah and Chelsea. And we also take requests and appointments," said Bunnell. "The response, even from adults, who are excited because an ice cream truck has never come out there to them."
The duo said their goal is to spark joy in the middle of the world's chaos.
"It's hard, as an adult, to process coronavirus and everything going on in the world. I was thinking about our students and they're probably so overwhelmed. They've been out of school for so long and having to do homeschool," said Bunnell, adding that they just wanted to see their students.
Which they did on their very first day out in Fancy.
When it comes to ice cream flavors, Freeman is more adventurous and wants to try new flavors and treats. Bunnell, on the other hand, knows exactly what she likes and sticks with it.
"The other day I had to see what all the rage was about the spider man one. It was refreshing," Freeman said. "But if I was picking my favorite it would be the Big Mississippi Mud ice cream sandwich. It's chocolate on the outside, chocolate ice cream and chocolate syrup in it. Or the Chips Galore, which is a cookie sandwich.
Bunnell said her favorite is the chocolate eclair, with the Big Mississippi Mud coming in a close second.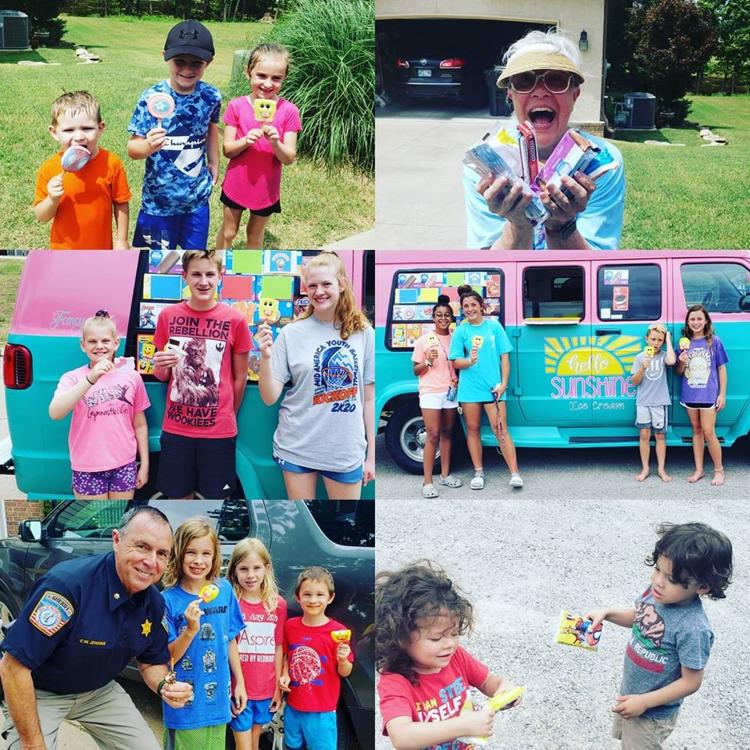 More information about Jenny, Brandi, or Fancy, can be found on the Hello Sunshine Ice Cream Facebook and Instagram pages.