The sweetest of life's milestones are celebrated with cake.
Kacee Wilson bakes to be part of those moments. Coming from a long line of bakers, she's got batter in her veins and is sharing that with the world through her business, Kakes by Kacee.
"To be part of these joyous moments, that's why I do what I do. You have a first birthday where a baby is trying cake for the first time and seeing the parents reaction and having that moment. Then you have a married couple starting a new beginning and my cake is there to help start that beautiful beginning. Or you have someone celebrating a hundred years of life. That is my drive, that's why I do what I do. These incredible customers and clients that I have–just being a their big moments with them," she said.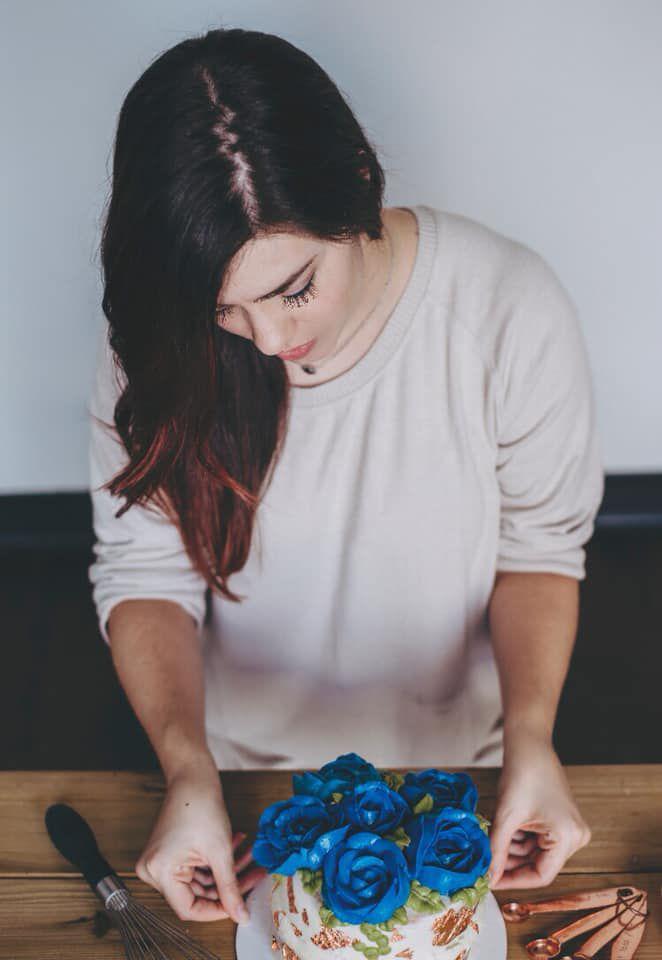 Wilson, too, has had a life of cake-filled celebrations.
She's been married for over 10 years and is mom to twin boys.
"I've loved to bake since I was little. I come from a long line of bakers. My grandma made one of the best coconut creme pies you'll ever have. My grandma and grandpa on the other side have several gardens and use fresh fruit to create incredible desserts. So it's always been there with me," she said. "The decorating side, though, that's new to me. I started this in August and that's really when I started. I told myself when I started this business that I wasn't going to get in my own way. So when a request came in that intimidated me even a little, I said yes. That's been the main thing, getting out of my way and pushing myself."
When it comes to decorating, she's self-taught and is still happily learning everything she can.
Her cake recipes are tried and true.
"A lot of my recipes are family recipes. I'm pretty fortunate that I have a lot of bakers in my family. Most of them have been passed generation to generation," she said. "I want the cake to look gorgeous, but I want it to taste even better."
Judging by the rave reviews Kakes by Kacee receives, it's safe to say her creations hit the mark in both categories.
So far, she has a recipe for every flavor.
"My personal favorite cake might be lemon cake with lemon curd. Or maybe German chocolate. I love them all. My son Wyatt's favorite is chocolate, anything chocolate. McCoy kind of likes everything, he's like me in that. But strawberry is a top choice for him," she said.
Since starting her business, she said every client and every cake has been unique.
There's been rustic wedding cakes, Fortnite themed birthday cakes and birthday cakes of all shapes and sizes. She's decorated everything from unicorns to floral explosions. And a chicken.
Yes. A chicken.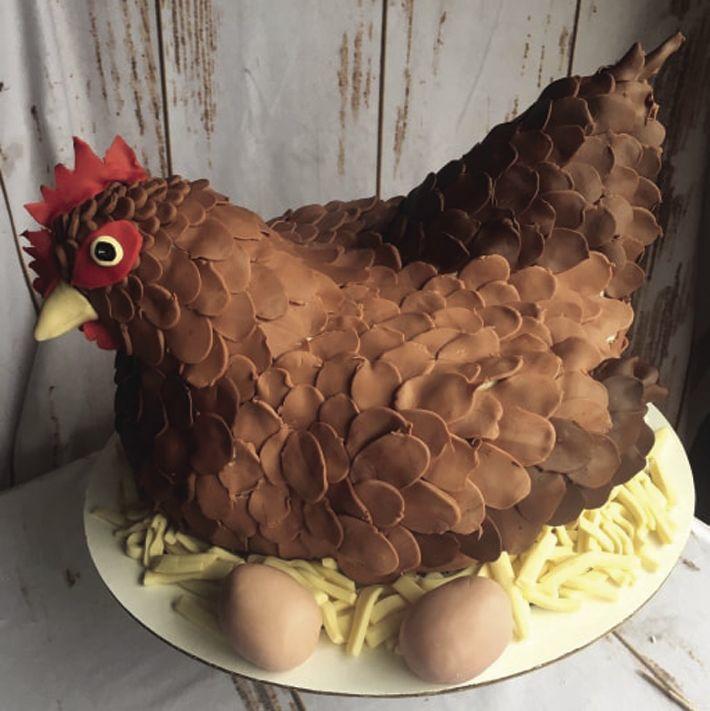 "One of the most memorable cake orders so far has definitely been the chicken cake. It's something that came out of left field. A customer requested it. It was a fun unique cake. I will probably always remember it. It was for a little girl's birthday and she thought it was a real chicken and didn't want to eat it," Wilson laughed.
From the silly to the expected, she knows cakes create memories.
"My mom always makes birthdays special. It's not a big, extravagant cake. It's always something simple, a frosted cake. But those are the most memorable to me because she takes the time to do that because she loves us. So,something created from the heart is the best," she said. "And that's what I do. I do everything from the heart. So, if you order from me, know that I put everything into it. This isn't just a job, it's a passion. I love what I do. I love creating something beautiful for people."
Currently, Kakes by Kacee is a home bakery, but Wilson said she is looking to expand to a brick and mortar storefront soon.
"I was not expecting it to be this busy when I first started. But that's one thing I love about Claremore, there's a lot of support of local businesses. Claremore people really support Claremore people," she said.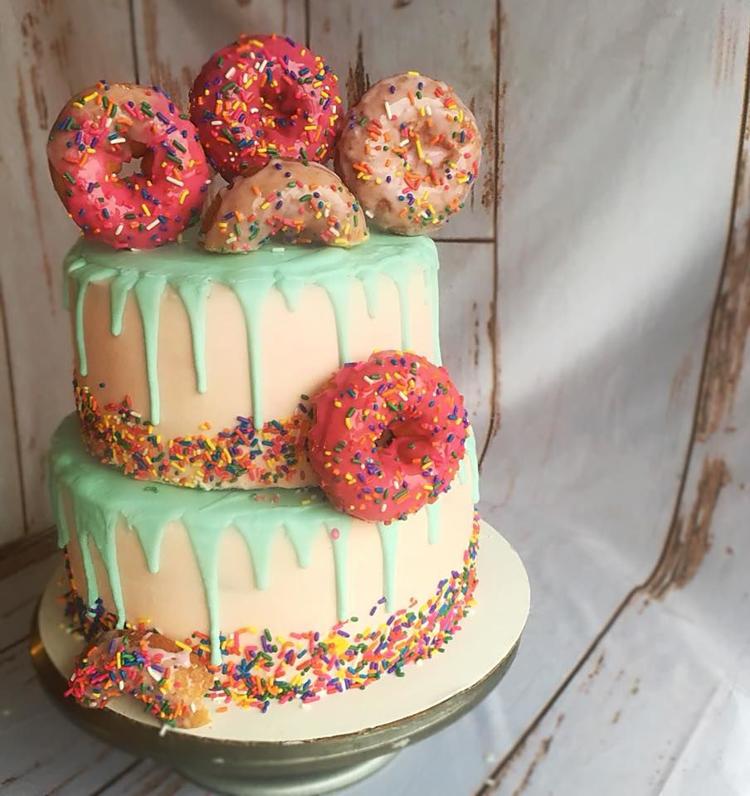 Anyone interested in ordering a unique cake creation, or special occasion cupcakes from Kakes by Kacee can contact her via the Kakes by Kacee Facebook page or email kakesbykacee@yahoo.com