The Federal Emergency Management Agency and Claremore First United Methodist Church have facilitated the donation of 125,000 cloth masks to people throughout Rogers County and beyond.
The donation from the San Mar Corporation more than covers the needs of the 92,000 residents of Rogers County.
Oklahoma Methodist Conference Disaster Response Coordinator Tim McHugh of Claremore FUMC is organizing the distribution effort with the help of several other organizations.
Free masks are available to the public through numerous Rogers County churches, Claremore Public Schools Meals 2 Go Program, Light of Hope and Claremore FUMC drive-through food pantry. Individuals and families are permitted to pick up masks from these organizations regardless of their need for other services.
The masks come in packages of 5. They are made of a washable material that includes copper and zinc fibers, which scientific studies suggest help kill germs.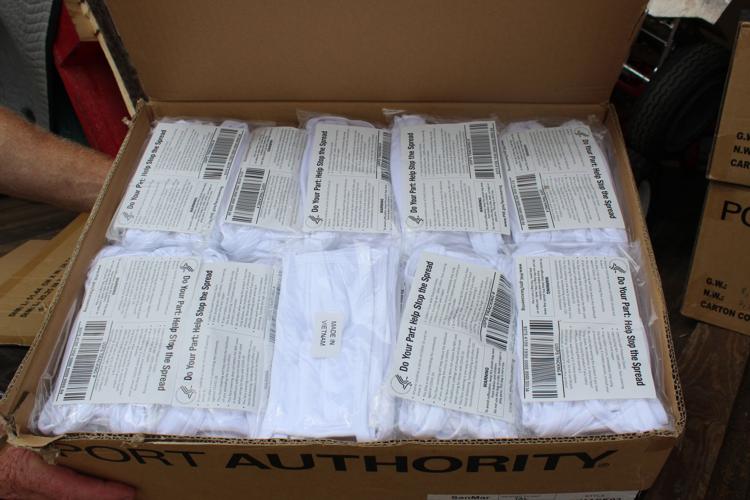 Area churches were included in distribution because, McHugh said, "My goal is to make sure every church in town has enough to hand out to every member of their congregation."
Masks were also donated to the Rogers County Sheriff's Office and Rogers County Emergency Management Office to begin a local stockpile in the event of a resurgence of COVID-19.
The FEMA facilitated donation of masks was preceded by a donation of eight 55-gallon drums of hand sanitizer from an anonymous company and will be followed by eight more drums some time next week, McHugh said.
"People have to feel safe about going out, going to church, going back to their normal ways of life, " McHugh said. "If they wear a mask or not, that's up to them, but we at least want to make sure it is available."