Rogers State University has named Lee Johnson as the Director of Admissions and Joseph Husong as the Assistant Director, filling roles vacated during the spring and summer semester.
"Amid the current challenges that universities are facing today, this leadership change in our Office of Admissions is a great opportunity for RSU," Dr. Heidi Hoskinson, vice president for enrollment management and registrar, said. "These gentlemen bring a depth and breadth of experience, leadership and innovative thinking to their work, and I am energized by the prospect to lead, support and work alongside Lee and Joseph in the years to come."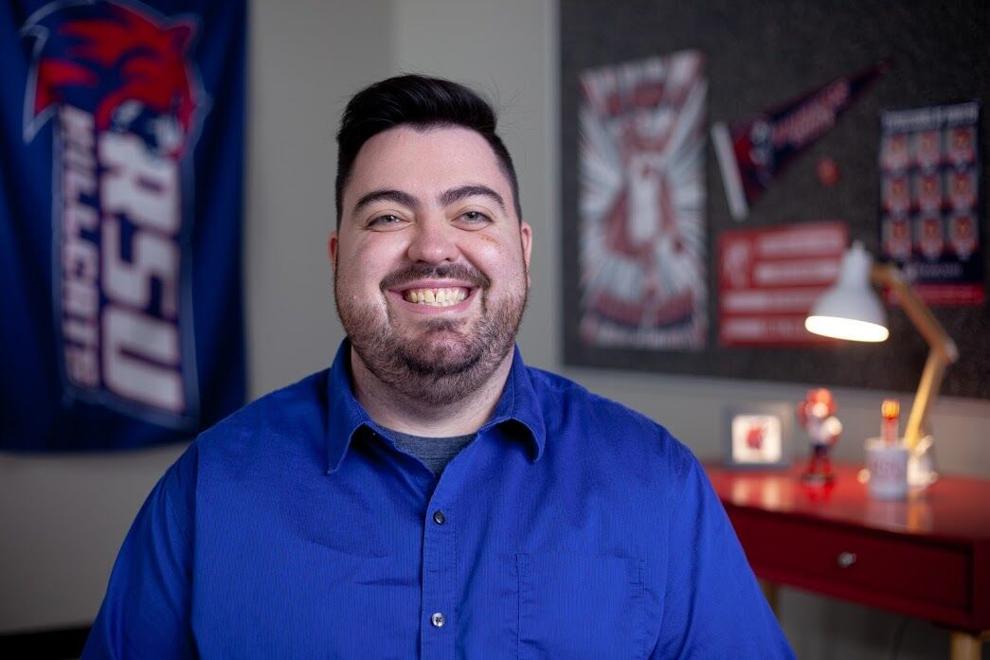 Johnson joins RSU from Southern Nazarene University as the director of strategic partnerships. He facilitated relationships between higher education, corporate and tribal nations, including Tulsa Community College and Tulsa Tech, Scholarship America Company partners, Cherokee and Creek tribes, along with the American Indian Chamber of Commerce.
"I take great pride in the partnerships and alliances I have signed over the years within the corporate and higher education world," Johnson said. "Providing an avenue for growth within a work force or career advancement is also gratifying to watch come to life. I have worked with multiple communities in the Tulsa Area, and I am lucky to add a new emphasis within the Claremore community."
These key educational partnerships will aid in future growth of the university.
"I am fortunate to have the opportunity to inherit such a driven team for Rogers State University," Johnson said. "I look forward to introducing other pathways of outreach and brand awareness, while being more creative with how we strengthen current relationships in the community and schools. I am eager to engage and generate an inviting Hillcat culture."
Johnson is responsible for leading, planning, directing and managing the comprehensive recruitment strategy and admissions operation for the University. He leads a team of 10 professional staff members whose roles support both the recruitment and operational areas of the admissions department.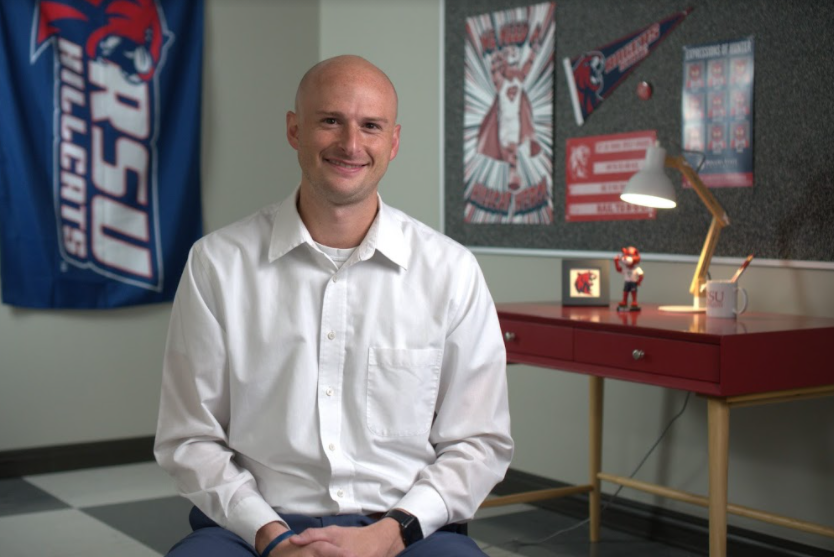 "Lee brings a diverse set of higher education experiences in student recruitment and partnership development that will invigorate and expand RSU's ongoing efforts to grow overall student enrollment and remain the premier college choice in the northeastern Oklahoma region," Hoskinson said.
Johnson received his associate degree from Northeastern Oklahoma A&M College, bachelor's degree from Northeastern State University and a master's degree from Pittsburg State University.
Husong, an RSU alum and former RSU recruiter, transitioned to the assistant director role in June. In this new role, he will oversee the daily operations of the admission's counselors and recruitment team as well as explore new capacities and implement new opportunities within technology platforms. Additionally, he will be working with partners and leaders across the campus community to ensure students are aware of the many transformational opportunities and exemplary programs available at RSU.
"I am excited to be serving our campus community in this new role. My family is the product of the transformational experience available to students at RSU, and I am proud to be a continuation of that legacy. It will allow me to offer the same opportunity to other members of our local and global communities," Husong said.
Prior to joining the RSU recruitment team, Husong served for 10 years in a variety of supervisory and leadership roles at Dry Gulch USA and The Christmas Train. Shortly after completing his undergraduate degree, he was offered a position at the Walt Disney World Parks & Resorts Operations in Orlando, FL. He served in several different divisions of the Magic Kingdom Park Operations Group, including several leadership roles within the Main Street Operations Team.
"I am excited to celebrate an RSU alum and promote from within our organization. In three years Joseph has proven himself to be an excellent recruiter, expert operational technician, student service advocate and capable leader," Hoskinson said.
Husong received his bachelor's degree from Oklahoma State University in Business Administration and his MBA from RSU in May.