Live music dance hall showcasing country favorites inside Hard Rock Hotel & Casino Tulsa
TULSA, Okla. – Track 5. brings more free and open-to-the-public shows through July, with performances from country artists No Justice, Jesse Keith Whitley, David Ball and Jameson Rodgers.
Track 5. offers live and weekly entertainment Wednesday through Sunday. To see a full entertainment line-up, visit https://www.hardrockcasinotulsa.com/entertainment/entertainment-calendar.
Getting their start right here in Oklahoma, No Justice saddles up to deliver unforgettable melodies and solid songwriting on July 11 at 8 p.m. No Justice is known for their hits "The Toast" and "Songs On The Radio." No Justice has also co-written tunes with Casey Donahew, Trent Willmon and Clint Ingersoll.
The band carries four acclaimed records and 100,000 record sales, two No. 1 hits and eight Top 10 hits on the Texas music charts.
Jesse Keith Whitley sets stage on July 25 at 8 p.m. As the son of the late Keith Whitley and Lorrie Morgan, Jesse was born as a naturally talented country artist and songwriter. He is known for covering a song of his father's, "Don't Close Your Eyes," and one of his own accord, "Can't Drive You From My Mind."
Whitley has played with the likes of Tim McGraw, Sammy Kershaw and Tracy Bird.
David Ball is a Grammy-winning singer and songwriter that is slated for Track 5. on July 26 at 8 p.m. >From Spartanburg, South Carolina, Ball is currently on the "Thinkin' Problem 25th Anniversary Tour," celebrating his platinum-selling major label debut. Fans can expect to hear more music from that record than ever before, in addition to songs from his 2018 album, "Come See Me." Listen for the current single, "Pretty Baby," on country radio now.
Ball is known for No. 1 hits like "Thinkin' Problem" and "Riding With Private Malone."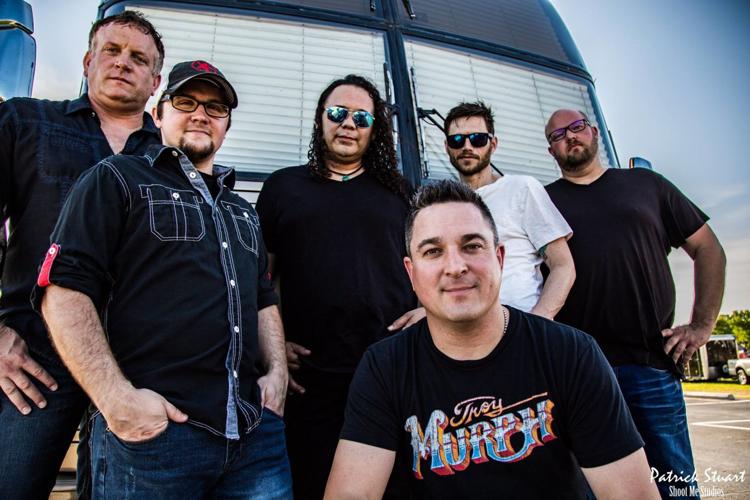 Jameson Rodgers is a country singer and songwriter that is set to perform at Track 5. on July 27 at 8 p.m. The former college baseball player was raised in Batesville, Mississippi, and has co-written hit songs, including Florida Georgia Line's Top 20 "Talk You Out Of It" and Chris Lane's latest single, "I Don't Know About You." Rodgers has earned over 45 million on-demand streams for his independently released EPs and just released his debut single, "Some Girls," to country radio.
He will rejoin Luke Combs' Beer Never Broke My Heart Tour in September after being a featured opener throughout 2019.
Hard Rock Hotel & Casino Tulsa is located off Interstate 44 at exit 240. From signature restaurants and gaming to The Joint, Hard Rock Hotel & Casino Tulsa offers the best entertainment amenities in Oklahoma. For more information, visit hardrockcasinotulsa.com.