TULSA, Okla. – Track 5. is hosting more free and open-to-the-public shows throughout the month of October, including performances from Ned LeDoux, Jason D. Williams, Tucker Beathard and Steve Wariner.
Track 5. offers live and weekly entertainment Wednesday through Sunday. To see a full entertainment lineup, visit https://www.hardrockcasinotulsa.com/entertainment/entertainment-calendar.
Known for his high-energy live shows that mix his western roots with rock and roll, Ned LeDoux lands in Track 5. on Oct. 3 at 8 p.m. He made his recording debut in 2016 with his EP, "Forever and a Cowboy" and following up with his first full-length album, "Sagebrush," in 2017. His latest record, "Next in Line," pays tribute to several members of his family including his father, Chris LeDoux. Included in the album is Ned's own spin on his father's "Homegrown Western Saturday Night."
LeDoux routinely headlines his own shows as well as earning coveted opening slots for Toby Keith, Aaron Watson and Garth Brooks.
Piano and vintage boogie master Jason D. Williams arrives in Track 5. on Oct. 10 at 8 p.m. For decades, Williams has been celebrated for his high energy, take-no-prisoners approach to country and rock. He released his first album, "Tore Up," in 1989 and stayed on the road after Sun Records released "Wild" in 1993. 2004's "Don't Get None Onya'" launched his own label and was followed by other records like "Rockin," "Killer Instincts," and "Recycled."
Williams has also appeared on the silver screen with performances in "Great Balls of Fire" and "The War Room." He's also had numerous television appearances on MTV, VH1, and CMT.
Singer-songwriter Tucker Beathard takes the stage on Oct. 11 at 8 p.m. Following in the footsteps of his father, Nashville songwriter Casey Beathard, Tucker has become a prolific artist that recently signed with Warner Music Nashville. He was the first country artist to release a debut double album with "Nobody's Everything" in 2018. With singles like "Better Than Me" and his debut Top 5 anthem "Rock On," Beathard has been hailed as one of country's hottest young acts.
Between touring, Beathard spends his time in the studio writing and recording new material. He plans on releasing a follow-up to "Nobody's Everything" later this year.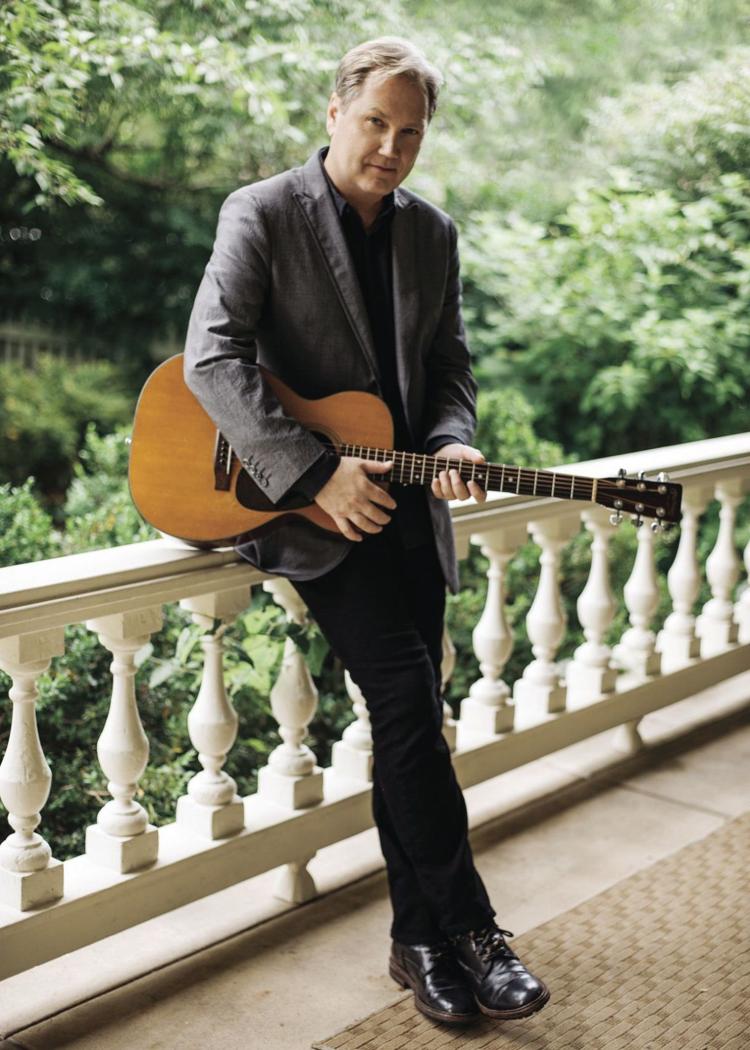 Country music icon Steve Wariner performs on Oct. 24 at 8 p.m. Wariner's career spans five decades, 20 albums and more than 30 Top 10 songs, including 14 No. 1 hits like "Some Fools Never Learn," "All Roads Lead to You," "Life's Highway" and "Small Town Girl" to name a few. He's the winner of three RIAA-certified Gold albums, the Minnie Pearl Humanitarian Award, four Grammy Awards, four CMA Awards, three ACM Awards, a Christian Country Music Association Award, a TNN/Music City News Award, a CMA Triple Play Award and 15 BMI Million-Air Awards.
Wariner has also composed songs for Clint Black, Garth Brooks, Bryan White and Keith Urban. In October 2019, he'll be inducted into the prestigious Musicians Hall of Fame.
For more information on live music entertainment at Hard Rock Hotel & Casino Tulsa's The Joint and Riffs, visit hardrockcasinotulsa.com.
Hard Rock Hotel & Casino Tulsa is located off Interstate 44 at exit 240. From signature restaurants and gaming to world-class music venues, Hard Rock Hotel & Casino Tulsa offers award-winning entertainment amenities in Oklahoma.