TTCU Federal Credit Union will celebrate 85 years on Nov. 20 with a reception for members at the Claremore branch featuring refreshments. Members can also enter for a chance to win an $85 gift card all week long.
"We want to thank our members for trusting us with their personal finances for the last 85 years," CEO and President Tim Lyons said. "As a credit union member, they're part of something really special. Credit unions are not-for-profit and member-owned, so every decision is made by weighing what will provide the greatest benefit to the members."
TTCU Federal Credit Union had humble origins. At the height of the Great Depression, a group of teachers formed TTCU as a way to help each other through difficult times. The first credit union branch wasn't fancy. The founder, Linnie B. Wilson, ran it out of a box in her desk drawer at Central High School during her planning period. Twenty-one teachers bought into the dream in the first year, entrusting the credit union with initial deposits of $1,600.
TTCU grew over the next few decades, moving locations several times in Tulsa and gaining 5,000 members by 1961. TTCU began reaching out to surrounding communities in 1992, establishing their first branch in Tahlequah. In 2009, TTCU joined the Claremore community, eventually moving to a branch at 1800 S. Hwy 66.
"TTCU has been a proud supporter of the Claremore community over the years," Branch Manager Bryan Bradley said. "We work closely with the Claremore Chamber and support many of their events. We are also proud supporters of the Blue Star Mothers 'Christmas in July,' among many other community activities."
Today, the credit union has over 135,000 members and $1.9 billion in assets. There are more than 400 employees employed at 17 branches across the state and the corporate office in Tulsa.
While TTCU's membership has expanded to include more than teachers, TTCU's focus on giving back to education has remained the same. TTCU's School Pride debit card program has given over $1 million to Oklahoma schools, and over $34,000 has been given to Claremore Public Schools through the Claremore Zebras card.
"Eighty-five years later, our founders would be proud knowing our commitment to impacting members' financial health has never wavered," Lyons said.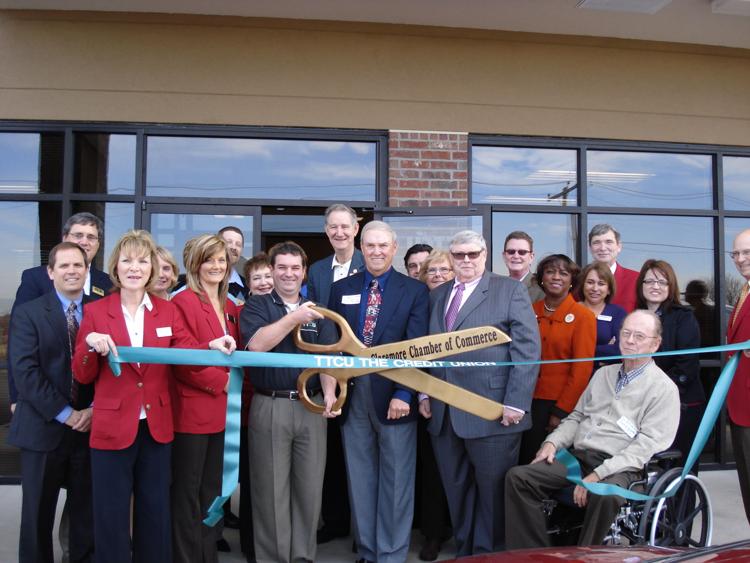 About TTCU Federal Credit Union
TTCU is the second-largest credit union in Oklahoma with seventeen branches; six in Tulsa, two in Broken Arrow, one in Oklahoma City, Bixby, Jenks, Claremore, Miami, Muskogee, Owasso, Sapulpa and Tahlequah. Established in 1934, TTCU Federal Credit Union is a $1.9 billion credit union serving more than 135,000 members who are educationally affiliated, including students and their families as well as hundreds of Select Employee Groups in NE Oklahoma with a full complement of depository, lending and financial advisory services. TTCU is federally insured by the NCUA.