His footsteps echoed in the museum corridor, his gaze immediately settled on the jovial bronze face of the museum's namesake.
Years later, his feet crunched through the grass and creaked across worn wooden floors.
After more than 10-years of walking in Will Rogers' footsteps, Jake Krumwiede is saying farewell.
He first visited the Will Rogers Memorial Museum when he was six years old on field trip with his first grade class.
"I remember walking through the museum in awe," he said. "I watched the Will Rogers movie, The Roping Fool, and went home that afternoon to try to spin a rope in the back ward just like I saw Will Rogers do."
Little did Krumwiede know, he had just stumbled upon the thing that would be both his passion and his profession.
He began working at the museum as an intern in 2007.
"Then I was a museum assistant that did a little bit of everything from educational programing to helping the curator build exhibits," he said. "Then I was the business manager."
Krumwiede was named deputy director in 2014 and was made director of the Will Rogers Birthplace Ranch in 2015.
As he prepares to travel up the road to Enid to begin his new job as director of the Cherokee Strip Regional Heritage Center, Krumwiede can't help but reflect on the lessons learned, and memories made in Will Rogers country.
"I found a great sense of peace at the ranch. It wasn't just home, it was the place where I felt safe; where I could re-charge, where I felt at peace. Part of that is the quiet, part of it is the view on top of that hill. The wide open skies you can sit and stare at. Walking on the same grounds Will Rogers grew up on was a very special thing. It's not something I'll soon forget," he said, when asked what he will miss most about the ranch.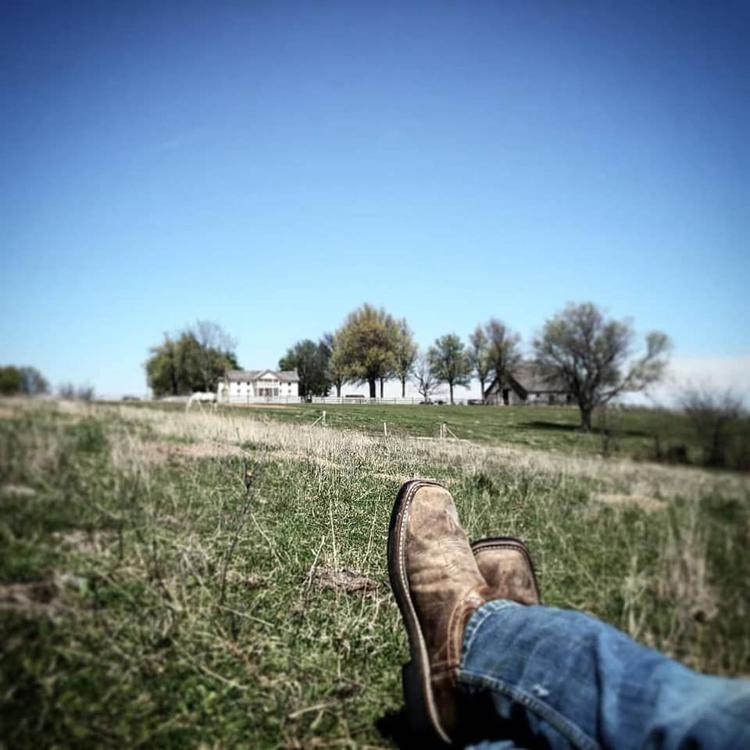 During his tenure, Krumwiede said he learned the value of quality programming.
"I learned how important good programming is to the success of a museum. When you have good, effective programming—whether that be after-hours events that we put on or children's programming—you're bringing people of all kinds to the museum in different, creative ways it makes your museum extra special. Tourism will always ebb and flow depending on a lot of different factors, how good your market is, what the economy is like, it will all impact tourism and often it's outside your area of influence. But always creating a good experience is the biggest thing you can do. That incorporates a lot of things: It's about how you feel when you walk into the museum or ranch. It's about what kind of story you're telling. It can be very small details or something very big but it's al intertwined to create this whole experience that the visitor is going to have when they visit. That is probably, by far, the most important thing you could ever learn about running a museum," he said.
"But there's other things, too. I've learned how important it is to engage with your community and make them feel like they're a part of your organization or institution...
As we succeed together, we all individually succeed as well."
For anyone who may come along and fill his shoes, Krumwiede had this advice: "Always embrace quality and have high standards. That's the best thing somebody filling my position can do. Focus on the little details…that's what makes us successful or unsuccessful a lot of the time."
Community engagement is something Krumwiede held near and dear while working in his hometown.
"My very first thing I ever did in the community: I was on the board of directors for Claremore Main Street, back in 2007/2008. I've done a little bit of everything. I was a board member, but also served on design committee, and helped with a lot of their events for the past decade. I've been on the board of directors for the Oklahoma Museum Association for four or five years. I was on the board for Visit Claremore for a while. I was on the founding leadership team for Claremore Collective in 2016. This year I was the chairman. I served on the Claremore/Rogers County Metropolitan Area Planning Commission for three years and was chairman this year. I was the board president for Musicians Haven," he recalled.
Still, when the opportunity to take a next step in his career came along Krumwiede deliberated long and hard.
"I had been to Enid several times, helped with programs and events at that museum several times. This job came available and I wasn't really even looking, necessarily. I love where I am and what I'm doing but I had a couple people within the Oklahoma Historical Society that are friends of mine that really suggested I consider it as the next step of my career," he recalled. "I really chewed it over. Then I was at a conference in Canada and it was time, I really needed to figure out what I really wanted to do.
Reluctantly, I thought about what it would be like to leave a place I'd been for 13 years. But I couldn't deny that it was a great opportunity, in a great town, and I was getting excited about the idea. So I applied."
It wasn't long before he received word. The job was his.
Of the new position, Krumwiede said he is looking forward to community engagement and new programming opportunities.
In an interview with the Enid News & Eagle, Krumwiede said, "It's a great museum with a great story to tell, that plays a huge role in our state's history, and it's a really fantastic facility with a lot of great people there…I always want to be pushing the concept of what a museum is forward. Always being creative with how we run and operate a museum. Always making new, exciting, interesting programming."
In saying farewell to Claremore, he had one reminder:
"History is important. Not just because there's an old building in Claremore that's significant for some reason. There's a story that needs to be told. Sometimes people forget why that matters. It matters because all those stories, all those buildings, a lot of parts of our collective identity are part of who we are and we start to forget those stories, tear down those buildings, we're tearing down a part of who we are- a part of our collective identities. When I leave for Enid and come back in 5 or 10 years and the buildings I once remember are gone, people have forgotten the stories that were important to me- it's less of a home. That hometown is crumbling away. And I think that is a tragedy.
"Those pieces of us are our character—people see it and like it. It's what makes us interesting. A stucco building with a box store in it is not what makes us interesting. What makes us interesting is that old historic building in downtown, an old house that has stood the test of time for 100-plus years. That's what makes us interesting.
New development is great but preserving that old character is a valuable thing. Other communities would love to have our historic assets."