100th Birthday Celebration
When: Saturday, Sept. 28 at 4 p.m.
What: Free food, games, prizes and fun
Where: American Legion Post 141, 2141 OK-88
---
Today the American Legion is the nation's largest veterans' organization, with nearly 2 million members in more than 13,000 posts across the United States.
It is a testament to generations of veterans who dedicated themselves to helping their fellow service men and women.
Claremore American Legion Post Commander Hayden Spalding spoke about the 100 years that brought the organization where it is today, and what the future might hold.
THE PAST
President Theodore Roosevelt is credited with forming the American Legion at the end of World War I because he saw disabled and traumatized soldiers returning home in need of help.
"Veterans typically get forgotten about or pushed aside," Spalding said. "We owe a responsibility to veterans for the sacrifices they've made."
Congress chartered the national organization in Sep. 1919, and in 1920 the Claremore post, called McKinney-Montgomery Post 141,
Over the decades the American Legion has been a champion for veterans' rights in Congress, including health care, civilian job programs and continuing education.
Just two years after the organization was created, they successfully pushed for the creation of the U.S. Veteran's Bureau, a precursor to the Veterans Administration.
The American Legion was influential in passing the GI Bill in 1944 and the Post-9/11 GI Bill in 2010.
At home in their communities American Legion members have logged millions of service hours and led fundraisers for scholarships, support for wounded service members and emergency aid or victims of natural disasters.
Spalding credited World War II veterans with helping the American Legion thrive from the 1940s to the 1990s.
"They contributed so much to the American Legion," he said. "They were the backbone of this organization."
Spalding joined the American Legion while still in service in the 1970s, but was too busy in active duty to be an active participant.
After retiring from service in 1999, he rejoined the organization and has participated ever since.
THE PRESENT
"The American Legion is getting smaller and smaller," Spalding said, for two very different reasons.
World War II and even some Vietnam era veterans are passing away. Moving on to "Post Everlasting," as Spalding said.
Meanwhile, young veterans aren't joining up, often because they don't have the time to contribute to the post.
"Younger veterans have seen the same things as World War II and Vietnam vets," Spalding said. "These younger guys are going through the same thing and they don't know where to go for help … they think it's wrong to feel the way they do."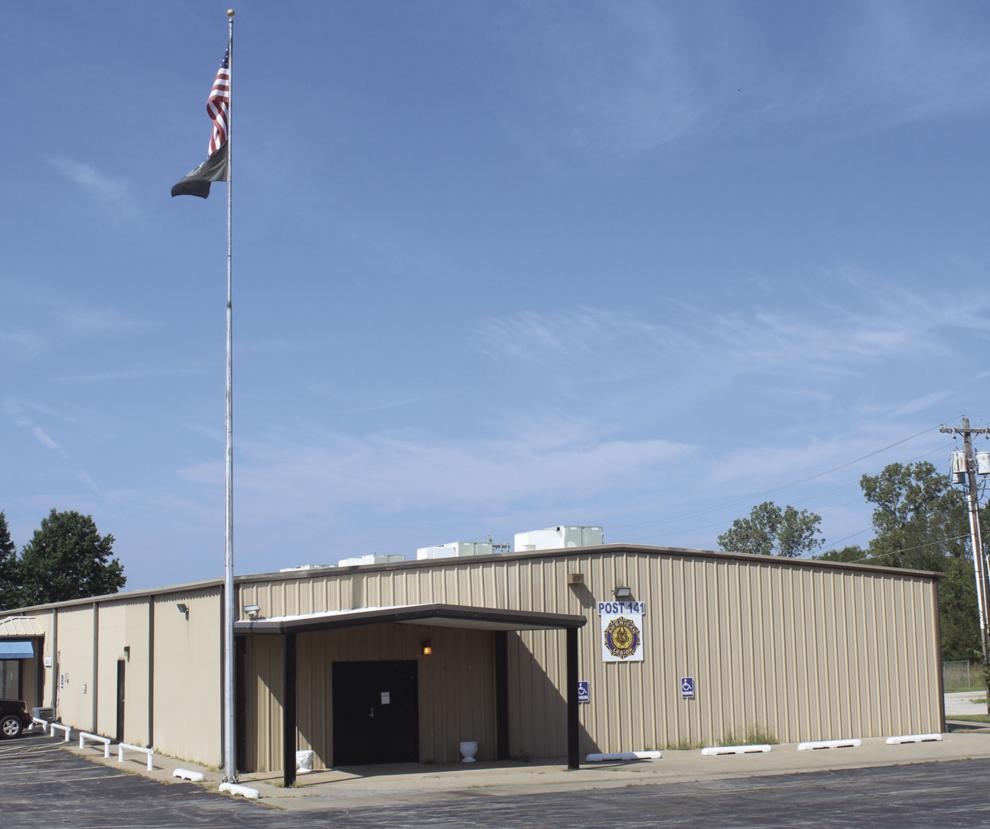 Isolation is one of the biggest contributing factors in the skyrocketing rate of suicide among former service members.
"That's where we come in," Spalding said. "We point them in the right direction and give them help."
Previously membership was restricted to people who served in dated periods of hostility, meaning soldiers who served in the gaps between formal wars were excluded.
However, with recent changes, the American Legion now accepts anyone who has served from Pearl Harbor to the present day.
"Anyone who is eligible, we will welcome them with open arms," Spalding said.
In Claremore, the American Legion is involved in a first-of-it's-kind partnership with the local branches of the Disabled American Veterans and Veterans of Foreign Wars to help veterans fill out paperwork and jump through hoops to receive federal assistance, as well as provide local assistance by helping vets pay their bills.
THE FUTURE
And to celebrate 100 years of helping veterans and the community, The Claremore American Legion will be hosting a 100th birthday celebration Saturday, Sep. 28 at 4 p.m. with live music, kids activities, a dunk tank and bouncy house, a display of national guard vehicles and free food, including birthday cake.
The Claremore Navy JROTC will give a flag presentation during the national anthem.
"It'll be a good time for people and their families to come on out," Spalding said. "Have some free food, play with your children and have a good time."
"In the current day of turmoil and change, we hold to the old values of family and community," Spalding said. "I hope we continue to persevere and continue to help veterans. Our goal is to get those younger vets into the American Legion family and continue in our footsteps."