Residents of Claremore voted 77 percent in favor of a proposition to continue a one-penny sales tax for police, fire, parks and capitol improvements.
The voter turnout for the Claremore election was 1,058.
As the election results came Tuesday night, the City of Claremore Government posted the following to Facebook: "We are please Claremore residents voted in favor of extending the penny sales tax that provides an estimated $4 million annually in critical funding for public safety and infrastructure. Thanks to the overwhelming support of our residents, police, fire, parks and important community projects will be funded for the next 10 years. Claremore citizens have proven once again that they are committed to progress and the growth of our community!"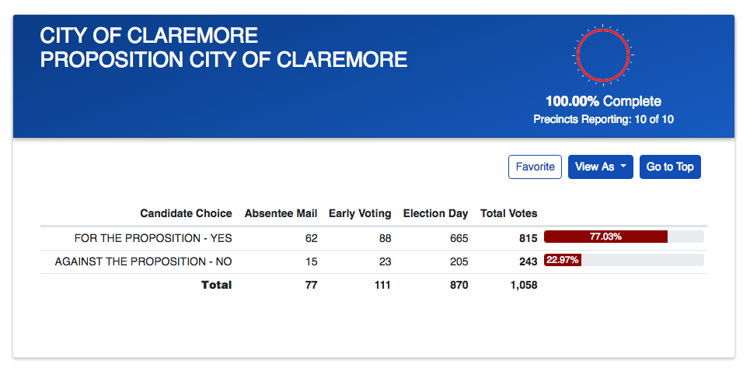 Residents of Oologah voted 68.5 percent opposed to a proposition that would make the town clerk/treasurer an appointed, as opposed to an elected position.
The voter turnout for the Oologah election was 54.
Representatives for the town of Oologah have not yet released a public statement.