In phase three of Governor Kevin Stitt's reopening plan, discretion has been left to individual businesses as to how they manage social distancing and sanitation recommendations.
The state has no hard rules or enforcement in place regarding mask usage, capacity limits beyond standard building code, or sanitation beyond what is normally required by state and local health departments.
However, some Claremore businesses, like Thrift Harbor and RibCrib, are taking extra precautions.
Thrift Harbor is one of the only entities in Claremore that requires everyone who enters their store to wear a mask. Spots on the floor near the register are marked in 6-foot intervals, and a sneeze guard protects the employees at the register.
Thrift Harbor Manager Kim Prock said, "We had a staff meeting prior to opening up and we, as a unit, agreed that this is how we want to go through this journey, wearing masks until there is vaccination available."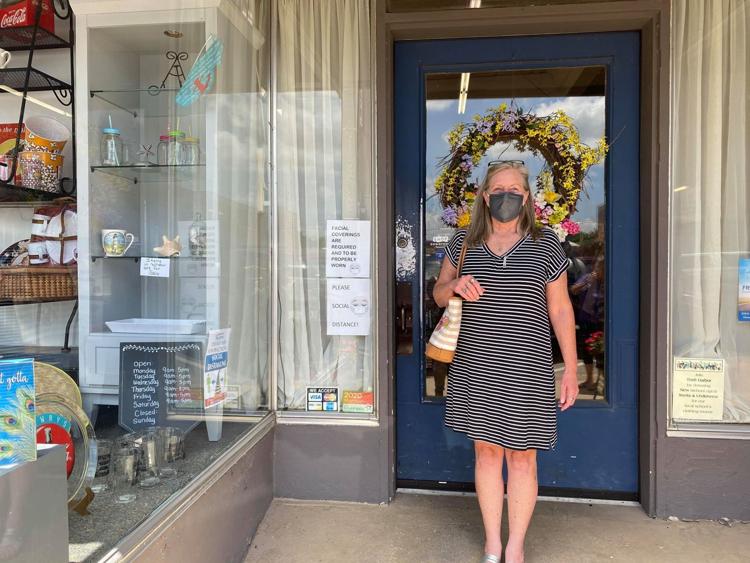 The Claremore RibCrib doesn't require masks for customers, but they are currently seating no more than 85 percent capacity, and have increased the number of times they sanitize high-touch surfaces to once every 30 minutes.
RibCrib General Manager Joel Evans, "As our restaurant fills up, we are still trying to seat people a table away from other tables."
"All employees who have direct interaction with guests are wearing masks, and we are washing our hands ever 15 minutes, if not sooner when needed," Evans said.
"Our numbers in Oklahoma continue to rise," Prock said, adding that another shut down of their business would have a profound negative impact on the non-profit that proceeds from Thrift Harbor support.
Thrift Harbor supports Hope Harbor, a faith-based, trauma-responsive boarding school north of Claremore that provides family reconciliation services. Thrift Harbor also supports public schools in Rogers County by providing free clothing and personal items as needed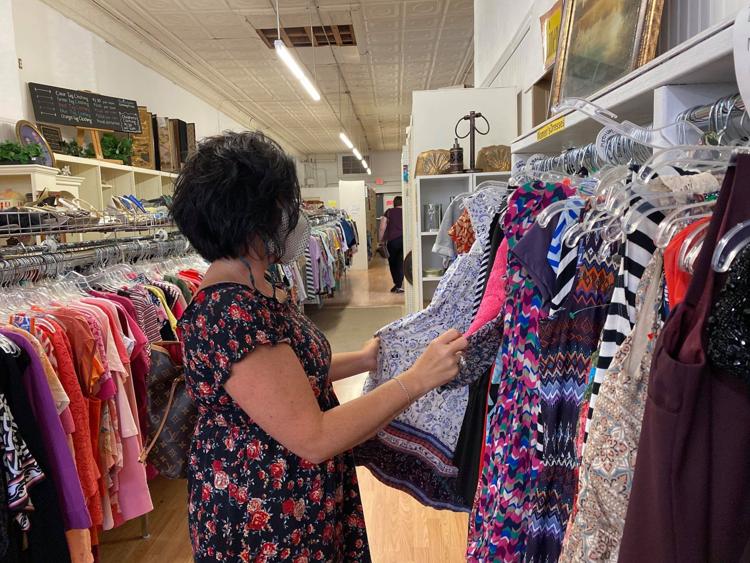 The store shut down on it's ninth anniversary, March 17.
"The closure affected our sales, and everybody's sales in downtown Claremore," Prock said. "We don't want a COVID case to come to Thrift Harbor, obviously for all of us, but also for downtown Claremore."
"We want to make sure we are doing our very best for our community and our state," Prock said. "And it is important that we continue to support Hope Harbor."
Evans said, "It's bigger than us, here in the restaurant. It is a duty for all of us, as citizens, to be taking these precautions at this time."
"We're doing these little things to try to ensure the safety of people, and still be able to conduct business during this time," Evan said. "It's bigger than this restaurant. All of us in the community are doing our part to limit the spread of this, move forward, and move past it."
Prock said customers have responded overwhelmingly positively to the mask and social distancing requirements Thrift Harbor has in place.
"People are very happy that we are doing this," Prock said. "We've had very few negatives, less than five. But most of our customers have said they want this and they are pleased we are doing this."
Prock said, as a shopper, she is also appreciative of businesses that have guidelines in place, and has cut out shopping at stores where she doesn't feel safe.
"I've had to cut out some places, and I will until there is a vaccine available," Prock said.
Prock said that for the safety of customers and staff, masks will be required at Thrift Harbor until there is a vaccine for COVID-19.