The Claremore City Council hired Wood PLC to design repairs to Claremore Lake Dam last week.
City Engineer Garrett Ball addressed the council about necessary repairs to the raw water intake, the spillway and the conveyance tunnel.
Improvements would ensure the safety and continued operation of the dam as well as potentially improve water quality for residents, Ball said.
"It's one of those deferred maintenance issues we feel strongly needs to be addressed," said City Manager Jim Thomas.
The design portion of the project is estimated to cost $32,990 and will be complete March 15.
Construction is expected to be complete by mid-July.
The total estimated cost of the project is yet unknown.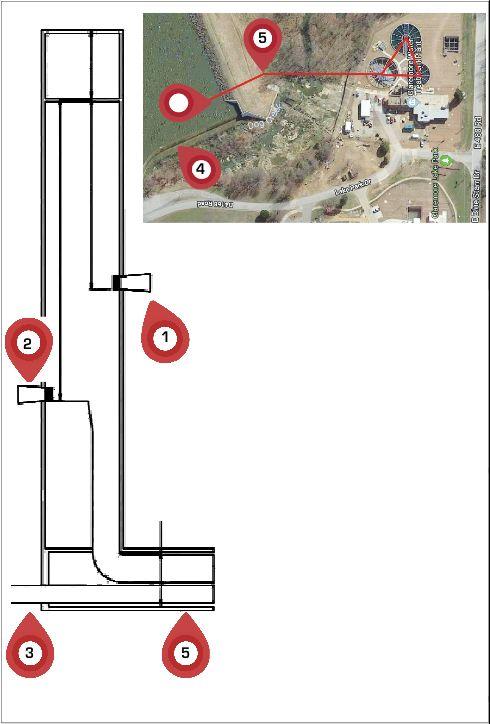 1. Ball said that it had been approximately 30 years since the intake valves worked properly. The upper intake valve is frozen open. At some point, orange construction fence was wrapped around the upper intake to act as a filter to keep out garbage and large fish. A real screen will need to be added and the valve must be repaired to move with manual controls.
2. The lower intake is frozen shut and the silt level in the lake is even with the bottom of the intake. The silt will need to be removed and the valve must be repaired to move with manual controls. A screen is currently in place over the valve. Repairing this valve could improve water quality in the summer by allowing the utility to draw from deeper, and therefore cooler, water.
3. The drawdown line is used to lower the lake level in an emergency and to help remove silt buildup around the lower intake. Ball said that this piece has been nonfunctional for years. Furthermore, due to its location and the pressure it is under, a failure could potentially drain the lake, flooding everything south for several miles.
4. The spillway is used for controlled releases of lake water into Dog Creek. Erosion under the concrete spillway is caused by water seepage, and is in turn causing greater potential for further erosion. If unattended, this erosion could cause a severe structural issue for the dam.
5. The intake is connected to the water treatment facility by a concrete conveyance tunnel that runs under the earthen dam and connects with the rural water line. The conveyance tunnel has some small leaks in need of repair.