Editor's Note: This story was corrected to more accurately represent all the institutions that contributed to this program.
The Claremore Police Department and Claremore Electric will begin deploying drones to assist in operations this week.
The drone program, shared between the two departments, consists of three drones of various sizes and eight pilots.
With the drones they can map areas, take infrared pictures and combine areal shots of car accidents with software to recreate scenes.
The electric department will be using the drones to inspect their 700 miles of power lines for issues that can't be seen from the ground or hot spots that can only be detected with thermal imaging. It can also be used to examine residents' electric meters without stepping foot on private property.
Police Chief Stan Brown said the department could use the drones to get a visual during a barricade or search large areas for missing people.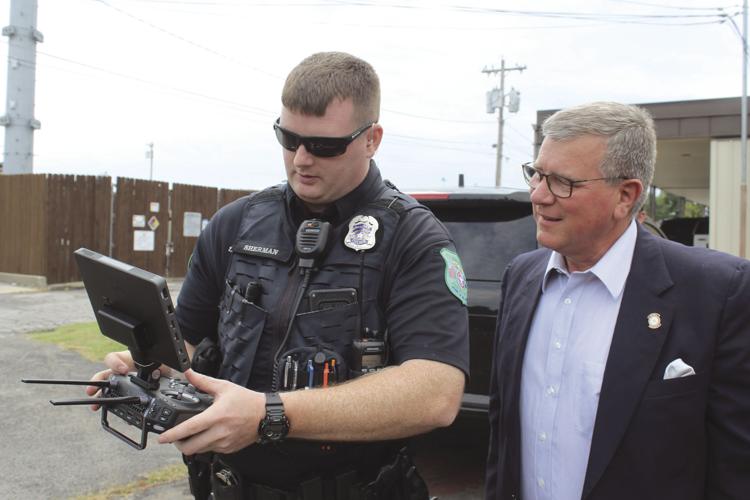 During catastrophic events, the drone can get an overhead view of the situation and possible hazards so that emergency responders aren't walking in blind.
"You protect your people that have to go in and you give your decision makers an overall view of what's going on," Brown said.
Brown addressed the policies the police department has in place to insure that Claremore residents' Fourth Amendment right to privacy is not infringed.
"Because we have police powers, we are restricted by the Fourth Amendment," Brown said. "I can't just go fly into somebody's back yard and look for stolen property without a warrant for that purpose."
"If I'm somewhere I can legally be and I observe a crime, I can act on what I see," Brown said. "But I can't go with the intent and purpose to use the drone to peak in peoples' windows or hover over hoses looking for thermal hotspots without a warrant."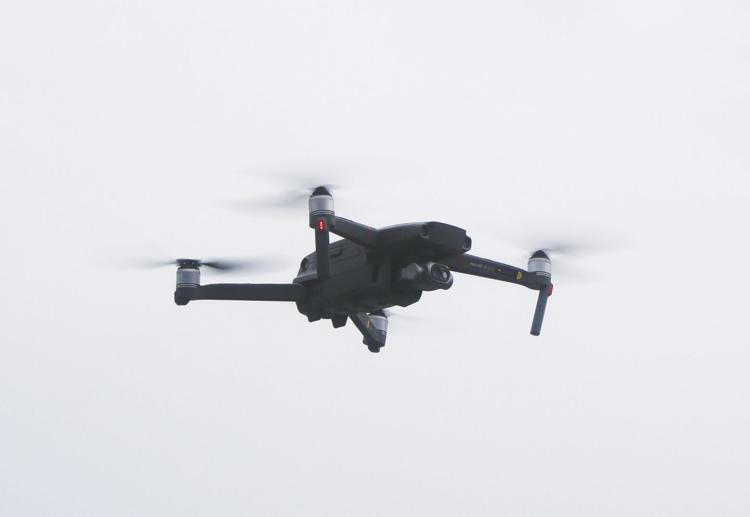 Brown also noted that there are test cases working through the courts now as to what specific restrictions or allowances may be put on law enforcement's use of drones.
"We're conscious of that, we're aware of it, and I think we've got good policy in place to protect citizens against us being overly intrusive without the right to do so," Brown said.
Claremore Electric and Utilities Director Larry Hughes said, "This is something we have been looking at for a number of years, but doing it alone, without any support from other entities, it was a challenge dedicating funds since it wasn't priority number one."
"Once we got together as a community, it starts making sense to help spread the cost," Hughes said.
The Cherokee Nation paid for the majority of the drone program, in addition to the Elk's Lodge and the city. 
"Through your graciousness … we were able to start thinking about what this program will look like and what we can do with it," Brown said to Principal Chief-Elect Chuck Hoskin Jr. and Tribal Councilors Keith Austin and Janees Taylor. "Your dedication to helping us better serve the community doesn't go unseen and I appreciate it."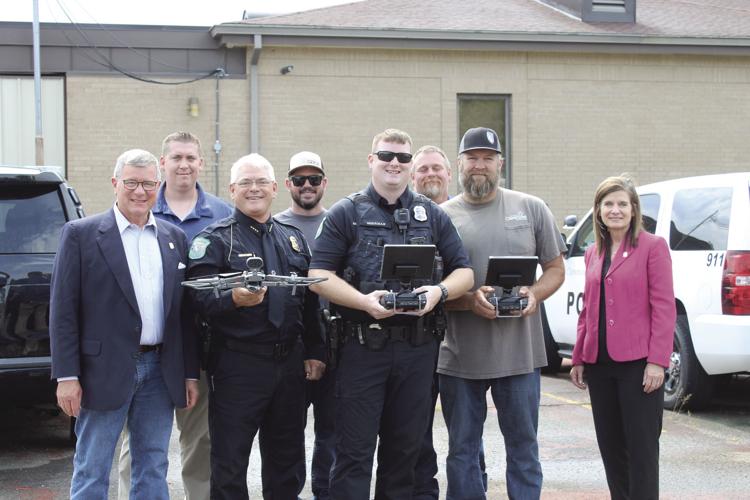 "The funds that we are able to distribute for law enforcement here in Rogers County has been used innovatively," Austin said. "In Rogers County we have police agencies that are thinking beyond just taking care of the bill. They are thinking, 'how do we take care of tomorrow and make policing better?'"
"I hear so often from the chiefs throughout Rogers County, the respect for who you are protecting. Respect for their rights. That is refreshing, because you are taking care of people," Austin said.
Hoskin said, "This is an example of when you have council members that work well with the community and work well with the administration, things happen and resources flow."
"In some parts of the country, the relationship between the sovereign tribe in the area and local law enforcement isn't always great," Hoskin said. "I am always very appreciative that it is not the case here. Whether it is our cross-deputization agreements, training we can help provide, or resources to help you be innovative, that is good."