The Claremore Police Department was recognized Monday for their continued reputation of professionalism throughout the state.
CPD is one of only 26 police forces across the state to receive full accreditation from the Oklahoma Association of Chiefs of Police. It was announced Jan. 22 that the department received the accreditation for the fifth consecutive time, equaling almost 15 years of accreditation.
Oklahoma Municipal Assurance Group representative Kevin McCullough and Coweta Police Chief Mike Bell presented a the accreditation to the department as well as awards of leadership to Police Chief Stan Brown and Deputy Chief Steve Cox before the city council Monday.
"You need to understand how difficult something like this is," Bell said. "It is not easy to do and it shouldn't be easy to do."
The OACP accreditation signifies that the Claremore Police Department met all 184 industry standards that signify professionalism at every stage of law enforcement.
The standards cover all aspects of operation including individual's rights, use of force, vehicle pursuits, property and evidence management and other administrative, patrol and investigative operations.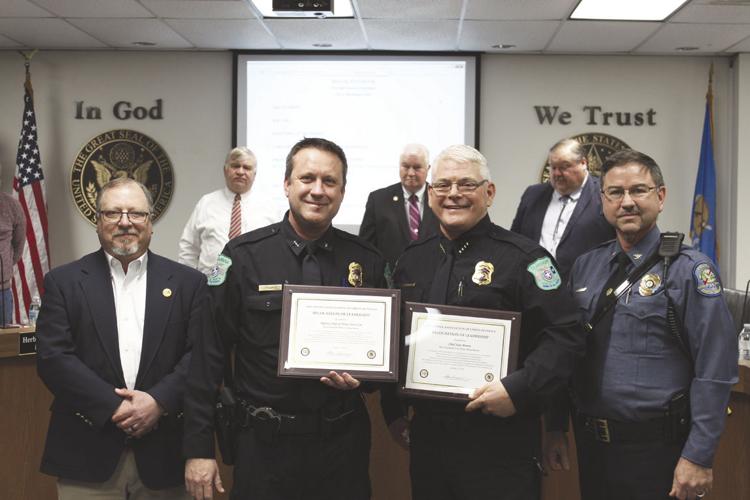 The process includes an internal agency review followed by a three-day, on-site critical assessment of the agency's policies, procedures, facilities and operations by a team of law enforcement professionals from outside the CPD.
"Then we go around and we talk to your police officers and see whether or not they actually know what the policies say, to see whether or not they understand what they should be doing when they are out there in the streets," Bell said.
A comprehensive report is then sent to the Oklahoma Law Enforcement Accreditation Commission for review, followed by the final review and determination by the Oklahoma Association of Chiefs of Police Executive Board.
The city receives benefits from this accreditation, including the potential for reduced liability insurance, increased public confidence and independent confirmation that the agency meets rigorous professional standards.
"This process makes it safer for my brothers and sisters of the badge that are out there doing a job that many people don't want to do," McCullough said.
Claremore is one of 11 OMAG managed municipal police forces to have this accreditation out of the 320 municipalities they serve.
"We sleep better at night knowing Claremore is not a problem child," McCullough said, jokingly. He acknowledged that Claremore is among the top performing police departments in the state.
CPD first received accreditation in 2004 under former Police Chief Mickey Perry.
"The mission of the Claremore Police Department is to promote safety and security and to improve the quality of life in and for the city of Claremore through our personal and organizational commitment to accountability," Brown said. "I'm proud to say this was a collaborative effort from our whole organization. It is a representation of how our folks do a good job for you."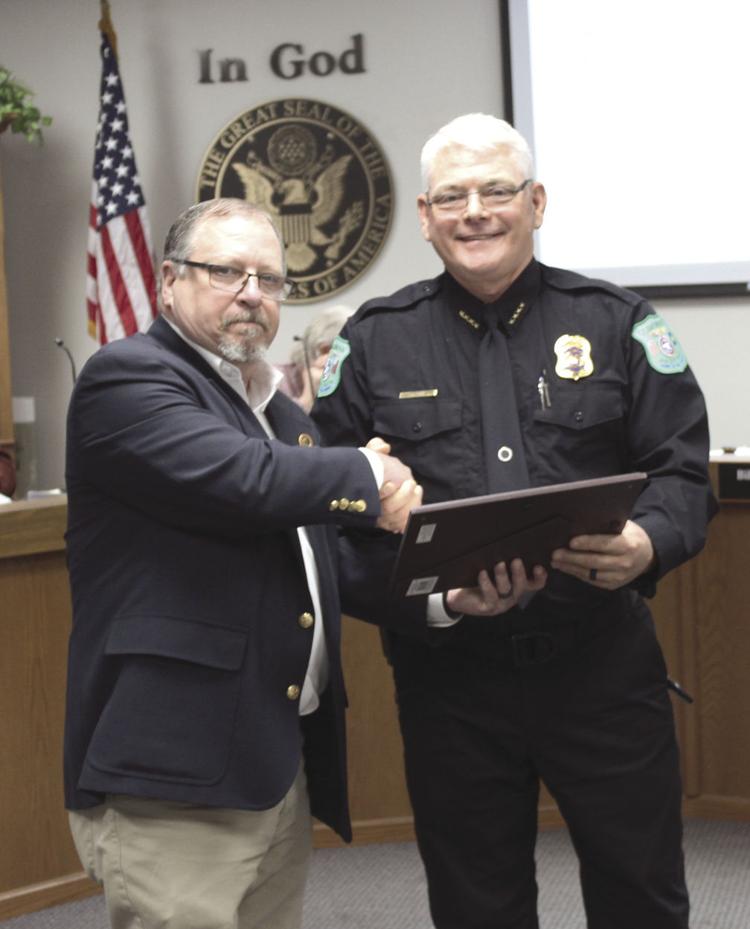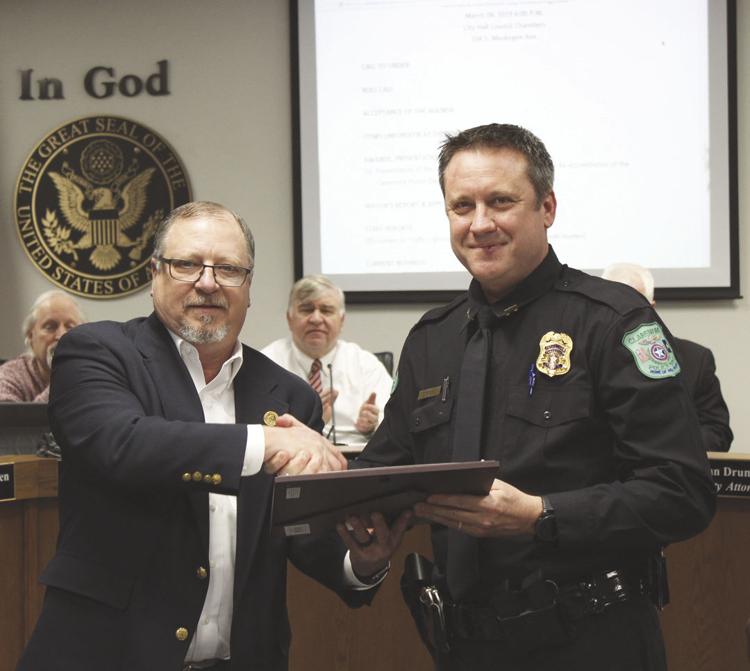 HISTORY OF POLICE ACCREDITATION
The concept of law enforcement accreditation began in the 1970s when the need to upgrade the profession's public image was apparent. The goal was and is to instill professionalism into every phase of law enforcement service.
In July 1996, the OACP received a grant to implement a law enforcement accreditation program in Oklahoma. A committee including representatives from municipal, county and state law enforcement, municipal assurance attorneys and law enforcement bargaining unit was formed to review and develop Oklahoma appropriate law enforcement accreditation standards.
The standards or best practices are adjusted every few years and are intended to assist agencies in the efficient and effective delivery of law enforcement services.