Will Jim Thomas remain city manager of Claremore?
It was a question answered after two lengthy executive sessions.
Over the course of two city council meetings, councilors spent more than three hours in executive session after hearing from more than 10 local residents who wanted to weigh in on the subject of the city manager's performance.
Monday night, both community and council picked up where they left off two weeks prior.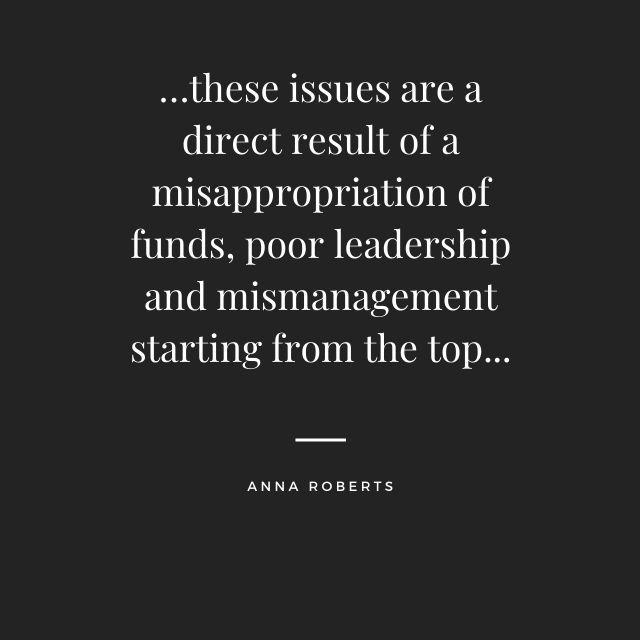 Mindy Ericson was the first person to sign up to speak.
She said by her count the city has had seven water violations since April.
"Who is responsible for monitoring the water quality results that we get back from DEQ? This is something that pertains to health and safety of the people," she said. "These people depend on you all to follow the laws and regulations and notify them if there is an issue. I want to know who is responsible to do that and what that is not being followed through."
Rogers County Commissioner Ron Burrows spoke next.
"The article I read in the paper from the last meeting was really disappointing in the fact that—I understand there's challenges. I get challenges thrown at me every day, too," he said. "You guys in your position, I know you hear it all the time, too. Having had an opportunity to work for the city for two years before I actually got this job with the county, I think gave me an advantage to really see both sides of city and municipal government.
Burrows continued, "It wasn't too many years ago a meeting I attended as a city employee had three county commissioners sitting right there with their arms folded. There was no working relationship between them and the county, none. Those days were really frustrating and disruptive for everybody. So, today, to have such a great working relationship with the city represents a lot of effort that has gone into it."
He described a good working relationship with shared resources and projects.
"I'm very concerned if we just make a decision that really changes directions without really looking at how we balance out," he said, adding that there will always be challenges, but the county is making progress.
VisitClaremore's Tanya Andrews described her struggle to get city leaders to champion adding hotel amenities to Claremore.
"Claremore has world class attractions, museums, shops, events and some wonderful locally-owned restaurants but we had nowhere for our visitors to stay. Nothing changed until 2012," she said. "Mr. Thomas and I began working on a few special projects that would be a success for Claremore."
She said in 2015 the city opened 233 new hotel rooms in Claremore.
"Because of Mr. Thomas' support of the tourism industry in Claremore, the economic impact has increased from $5 million to $28 million. He was the only one who would listen," she said.
Kevin Buff said he and wife Ashley began contacting the city about water issues in June.
"Jim called her a liar. He did this on Facebook," Kevin said. "She isn't' a liar, far from it. You haven't given the slightest bit of an apology. What you did do was show up to my house the next day, with Inframark. You didn't come to check our water or give an apology—you asked her what her bottom line was. Bottom line? Clear water, clear answers. "
Kevin continued, "We started noticing our street was constantly wet. She started contacting the city and letting them know there had to be a water leak or something, or road never dried. The city came out and sure enough, there was a water leak."
He said the city came and fixed the problem "but if it wasn't for her contacting the city and staying on top of it, you'd probably still be saying it was fake news... Jim, you're not welcome at my house."
Pamela Martin began by saying she loves Claremore, that she has two homes, three kids, and nine grandkids here.
"It's disheartening to watch the constant ongoing utility issues, and the way that leadership respond to them. From excuses, to blaming others, to denial, to misleading and dishonest comments regarding public health, and calling people names—this is unacceptable behavior," she said. "Over the past three years I've watch electric service become more unreliable and the rates have continued to increase. The water quality continually worsens. Roads throughout our town are horrible. Not only are there potholes everywhere, there's trash along the sides of the road, trees and brush are not being kept up within the city and these are all eyesores of people coming into town."
Martin continued, "Claremore needs someone with fresh, new ideas on how to bring in sales tax revenue so we can stop living off utilities."
"I am a Claremore girl," Ashley Buff began. "I love Claremore, I'm proud of Claremore, and I care about the people of Claremore."
She said, "I am very alarmed by the behavior of the city manager and the way he talks to people and the way he treats people. You cannot do that. I posted something on Facebook about the dirty water at the schools asking people to notify administrators and Jim Thomas hopped on there and said it was fake news, false news at it's finest. There are a million ways he could have responded and that's how he chose to respond. It's alarming to me that someone would choose to respond that way."
She said dirty water at her residence was a direct result of city actions.
"And yet no one has ever apologized to me. As far as Jim Thomas is concerned my statements are still fake news, false news at it's finest. It's very disturbing, very alarming that behavior is being allowed to continue," Ashley said. "I really hope you all restore integrity. You all need to read Ecclesiastes 3 'there's a time and a season for everything' and the time to restore integrity is now."
Anna Roberts said she, too, is a Claremore girl.
"I'm here to discuss the performance of the city manager. I just want to say tourism is wonderful, but the people that live here have concerns as well. The sidewalks to nowhere, starting with that," she said, calling sections of sidewalk that don't connect to anything a waste of time and resources.
"Unfinished quiet zones, I'll just leave that one alone. The quality of water, or lack of, and deteriorating infrastructure," she said. "At the last meeting [City Engineer Garrett Ball] talked about the towers not filling and that few feet allowing 40 percent more water to be available to the public. How is that missed?"
"Or the fact that the valves are closed or open and they don't know where they're located. Are there no schematics or blueprints? Electric rates and the flat out theft of $2.4 million. $1.2 million was refunded and the other we were told was put into an electric improvement fund, but that is a lie. Larry Hughes said that fund does not exist and the money has already been absorbed," she said. "It was not your money to take and it needs to be refunded."
Roberts continued: "The overused term of 'rous'-rodents of unusual size. In my experience, these have been problems with men and city employees. When my power pole got run over and social media blamed a large squirrel, it was a man that ran it over my power pole. Then a man ran over my gas meter following that. Those are not large rodents, those are city workers."
She cited rude comments made by Thomas on social media, next.
"Making rude, false and misleading statements, fake news, liars and bullying tactics are not acceptable," she said. "There are 18,000 people in this community and only 4,900 on a Facebook page. This is not a way to communicate with the public. Things are put on there that we're told we will get and we do not. We have not received inserts regarding the DEQ results or water quality testing. I am on the paper list, I don't get attachments in my e-mail."
She cited horrible roads "riddled with patches, holes, unpainted lines, and ongoing gridlock."
"I honestly think these issues are a direct result of a misappropriation of funds, poor leadership and mismanagement starting at the top," she said. "Being labeled a manager doesn't make one a manager, just like wearing a cowboy hat doesn't make someone a cowboy."
David Stogsdill was the next community member who signed up to speak.
"What I have to say isn't personal, it's strictly business. Any competent city manger is expected to perform with results. That's why they get paid what they do. They are responsible for the day to day operations and represent the city and city council and its responsibilities to implement procedures and protocol on providing services that effect quality of life and health and safety and good name of the city that they work for," he said. "To mislead the public and engage in false accusations that affect the community's trust in the city due to deficiencies in responsibility of that job title, is unacceptable in my opinion...That behavior greatly violates the sentiment or accepted standards of the community."
Stogsdill quoted the City Management Association of Oklahoma code of ethics: "...Demonstrates by words and actions the highest standard of ethical conduct and integrity in all public, professional, and personal relationships in order that a member may merit the trust and respect of elected and appointed officials and the public."
He continued reading that "members should conduct themselves so as to maintain public confidence in their position and professionalism, the integrity of local government, and their responsibility to uphold public trust."
"Your city manager is the president of this city management association," Stogsdill said. "How does one trust the city of Claremore if it is acceptable to mislead and disrespect the public?"
Claremore Fire Department union president Ty Burnett was the last one to speak.
He began by saying the fire department continues to operate with "some very serious life safety concerns."
"For the last several years we have been trying to address these issues at the department level. There have been some changes, but we have had to fight very hard to make these small changes. One would think that management would welcome ideas for improved safety and be eager to implement them. That is clearly not the way this has been received," Burnett said.
"We have been met with animosity and denial. We have been treated like it is some kind of ridiculous, radical idea to be trained and equipped for the situations to which we respond."
Burnett said the fire department faces safety issues, like problems with radios, on nearly every shift.
"We have used the chain of command within our city management trying to address these problems. We have met many times with our chief and the city manager with the hope of seeing appropriate results. Instead, we have been met with animosity, ridicule, and denial. I have even been threatened as an employee by the city manager while meeting with him on neutral ground as the union representative," he said.
"Each of you, as mayor and city councilors, are the next level in this chain of command."
Burnett said, "Tonight there is the possibility that you will be voting on whether or not the city manager's job performance is acceptable."
Burnett urged the council to use the information they have received and to table the vote for another week to allow time for each of them to review the city charter and "to do a thorough investigation into the neglect the city manager has shown in managing the fire chief and fire department."
After nearly two hours in executive session the council returned to the packed room of city and community members waiting to hear a decision.
"I make a motion that after evaluation the city manager, Jim Thomas is still the city manager of Claremore," said councilor Scott Savage.
Councilors Ken Hays, Herb McSpadden, Will DeMier, Bill Flanagan, Brian Callender, Susan Kirtley and Jennifer Lewis voted yes while Justin Michael abstained.
The motion was approved and Jim Thomas is still the city manager of Claremore.