The officers and administration of Claremore Police Department started the month of November bright-eyed and clean shaven. They kicked off their No Shave November fundraising project with a goal of raising $9,500 to be used to purchase a Christmas gift for each of the 410 student at Claremont Elementary School.
Chief Stan Brown says he's blown away by the results, which he thinks speaks volumes of the community.
"We were very pleased, and very excited to announce that we would present to Toys for Tots, at the city council meeting a check for $13,600," Brown said. "This superseded our goal by a tremendous amount."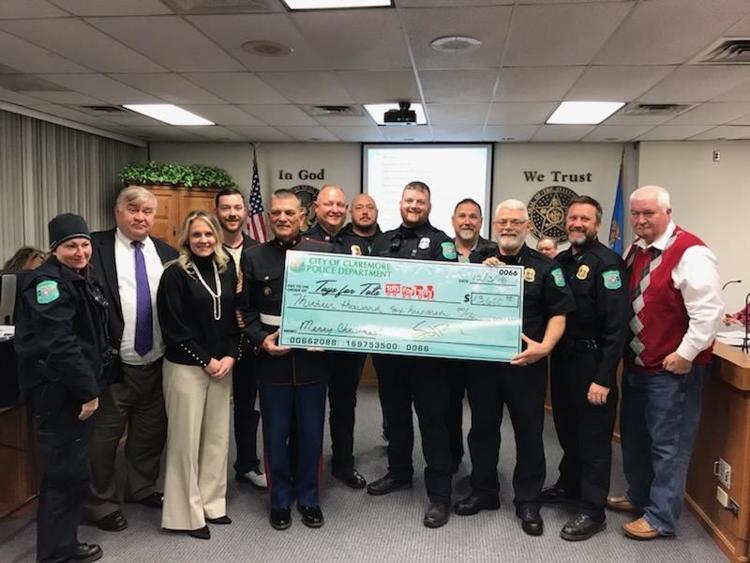 He said, their plan is to donate all surplus money to Toys for Tots toward the service they provide to the community.
"I'm very happy with our employees and the work and effort they put into this. I think the success of the program speaks to the willingness of our community to accept the officers in their role and the trust they're willing to place in our officers in their endeavors to provide a safe and secure community," Brown said. "We do community policing, maybe not in the classical sense of the word, but our officers know people in the community....They put a name and a face together. It speaks well to the relationships our officers have established."
He said the community's willingness to give money to the department for that purpose, is a measure of trust he appreciates.
"In the spirit of Christmas and thanksgiving, and making our community a true community, they have entrusted us to be those agents by providing that money to us to share with these students," he said. "That's a tremendous quality displayed by our employees, our community, our businesses and city leaders. They trusted us with those funds for that purpose."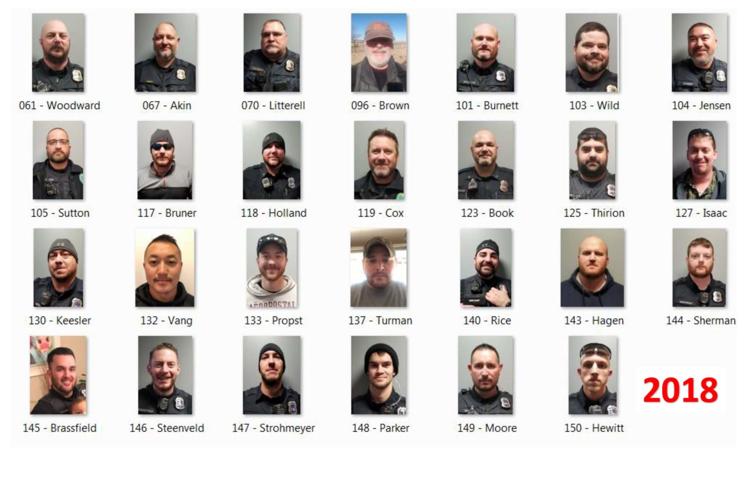 He said above all, it's a "tremendous opportunity to reach kids who may not always see officers in a positive circumstance."
"As far as the competition aspect goes, we had three categories: Most money raised, best beard and worst beard," Brown said, adding that judging was done internally and with the help of Claremont students.
"Most money raised was for Captain Cary Akin who, through his leadership, demonstrated a whole lot of purpose and intentionality by raising $2,600."
The winner of Best Beard went to Officer Don Thirion.
"The winner by virtue of Worst Beard was Officer Eli Vang," Brown said. "Those officers will be awarded with some time away from the job, donated by myself and Deputy Chief Steve Cox."
Brown said the program is a fantastic one and that he, and his staff, appreciate the overwhelming support.
"I encourage my peers to give back. You may not do it to this scale, but have a purpose and a vision to give of yourself," Brown said. "If you can't experience the joy of giving away what you are blessed with, you never realize the value of that blessing."