The season of romance is also a season of celebration for a Claremore business which opened its doors 75 years ago, last week.
On Feb. 6, 1945, Dorothy Bernet opened her self-named flower shop on Missouri Avenue, two doors down from the old Yale Theater.
Boosted by Valentines Day and young couples separated by war, Dorothy's fresh flowers became an instant success, and a Claremore staple.
The store changed locations twice, eventually settling in the shop on Will Rogers Boulevard in 1964.
For a while it was called Dorothy's Petals and Poodles, as Dorothy sold the offspring of her beloved poodles out of a kennel in the back of the store.
When Dorothy retired, her right hand woman for so many years, Gertrude Riddle decided to purchase the business and keep it going. She kept the name Dorothy's Flowers in honor of her mentor and friend.
Gertrude sold the business to current owner Holly Thompson in 1999.
In the last 21 years, the store hasn't changed much at all, but the flower industry has changed quite a bit.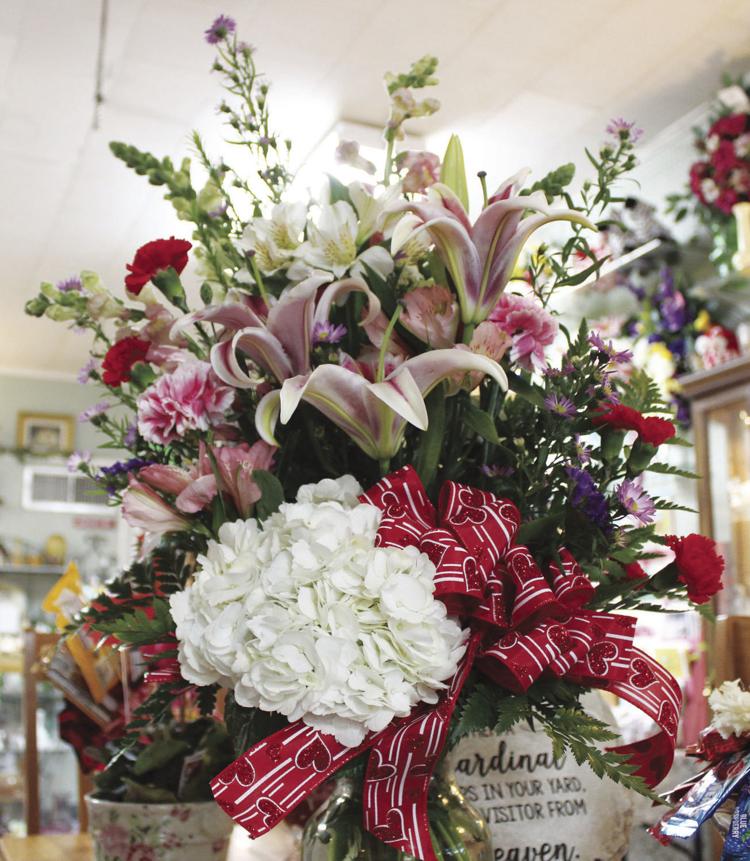 Nearly every grocery store has a flower stand right by check-out, and some Internet based companies offer to ship bouquets to loved ones all across the country.
"It hasn't really impacted our business because we've been here so long, but the floral industry as a whole, we see less suppliers, we see less wholesalers, we see less farms that are available to us," Thompson said.
Thompson said the reason for Dorothy's staying power, despite the challenges of a changing industry, is the people of Claremore, who have made Dorothy's a local landmark.
"We're doing fourth generation weddings," Thompson said, "We've had people who did their weddings here, and we're doing 50th and 60th anniversaries."
"We know the people here, and we care for each, individual customer."
Throughout the year, Dorothy's Flowers will be offering specials for customers on their social media.
"Thank you to all of our customers from Claremore and the surrounding areas for 75 wonderful years," Thompson said. "We've been here for 75 years, and we hope to be here for another 75."