The odds of becoming an Olympic athlete are over 1 in 500,000. The ones who reach the top know luck has nothing to do with it.
At 12 years old, Claremore's own Macy Pennington spends 32 hours a week in the gym, weight training, improving flexibility, perfecting the most challenging elements of her routine, and landing face first on a mat more times than she'd like to admit.
It's the kind of discipline you'd admire in a grown adult.
In a pre-teen also acing all her online classes, doing chores, and managing a TikTok account, there is no other word but extraordinary.
Around age 3, thousands of kids in the U.S. start practicing and competing at a level 2. Think handstands, cartwheels, split leaps.
Kids work their way up the levels by their ability to perform and perfect the required elements for each routine in competition.
Level 10 is often reserved for collegiate gymnasts, and those who are one step away from going pro. In Oklahoma, right now, there are 24.
Macy is at level 9, competing roughly 10 times a year up to State, Regional and Westerns.
To go pro, and compete for a spot on the U.S. Olympic team, Macy has to qualify for Junior Elites now and Senior Elites after she turns 15.
In order to qualify, she has to pass two tests.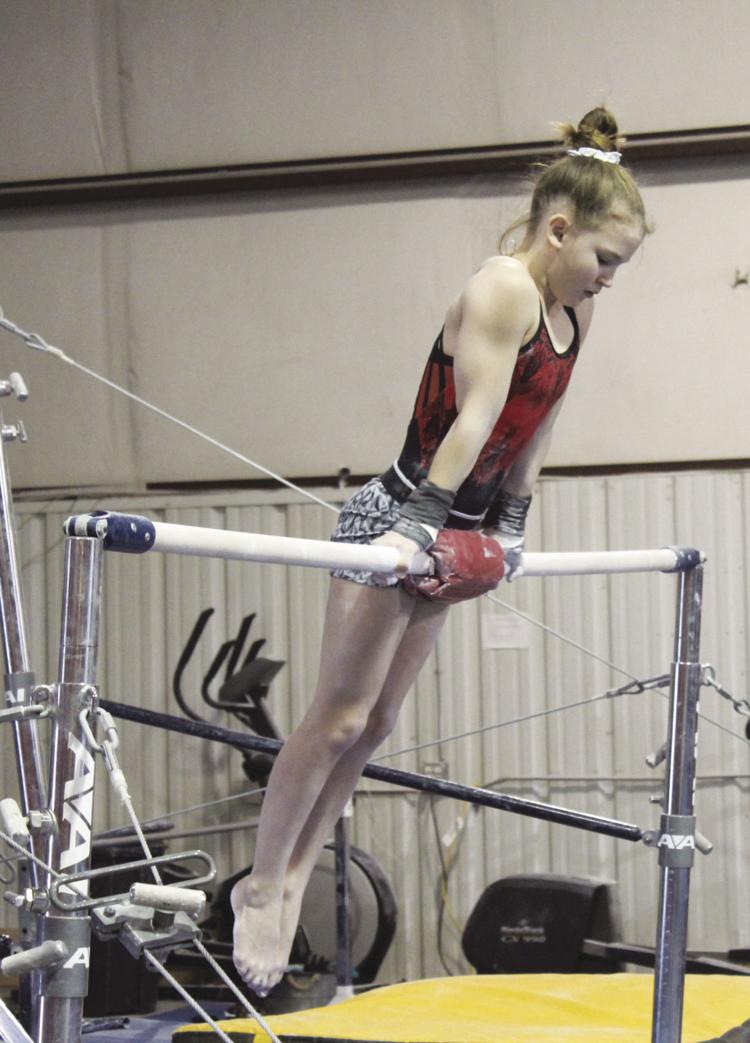 To pass those tests, Macy qualified for and enrolled in the HOPES program, a series of competitions and training camps designed to push gymnasts from standard competition to Elites.
She faces the first of her two tests in March.
According to Macy's mom Danielle, Macy had the drive and ability to do gymnastics from an early age.
"When she was less than two, you could already tell she had incredible upper body strength, coordination and balance," Danielle said.
"She home schools to do gymnastics. She eats, sleeps and breathes it," Danielle said.
Macy's three siblings each have athletic prowess in their own rights at Sequoyah Public Schools.
It's a family sacrifice for Danielle to focus so much of her time helping Macy pursue her dream.
"It's something our whole family has to be in support of, and it's tough because sometimes I have to split my time and miss some of the things the other kids are doing," Danielle said. "But it's a lot of fun. It's amazing getting to watch her, not just have big dreams, but work hard enough and have the right coaching to get where she is now."
While she is always very encouraging of Macy's dreams, Danielle is also often worried about her daughter's safety.
"There is a lot of injury in this sport," Danielle said. "At this level, their injuries are not just a broken wrist. It can be a broken neck or a broken back. It's scary. There are times I just don't like to watch because it's terrifying."
Macy was out for eight weeks last summer when she broke her wrist and got a serious concussion in a vaulting accident.
"Missing 8 weeks as a gymnasts is really tough. It's hard to get back in," Danielle said. "She originally planned on competing in level 10 this year, and that injury set her back."
But true to form, Macy got back on the mat.
"She is more disciplined than I could ever be," Danielle said. "Her focus and dedication is so much more than mine."
Her goal for 2020 is to do well at the HOPES competitions and pass her tests to become a Junior Elite.
With a full-time job's worth of practice, she's confident and stoically determined.
"You're not going to get anywhere if you only practice six hours a week," Macy said.
It's not just the long hours, but the deliberate mindset Macy has about practice.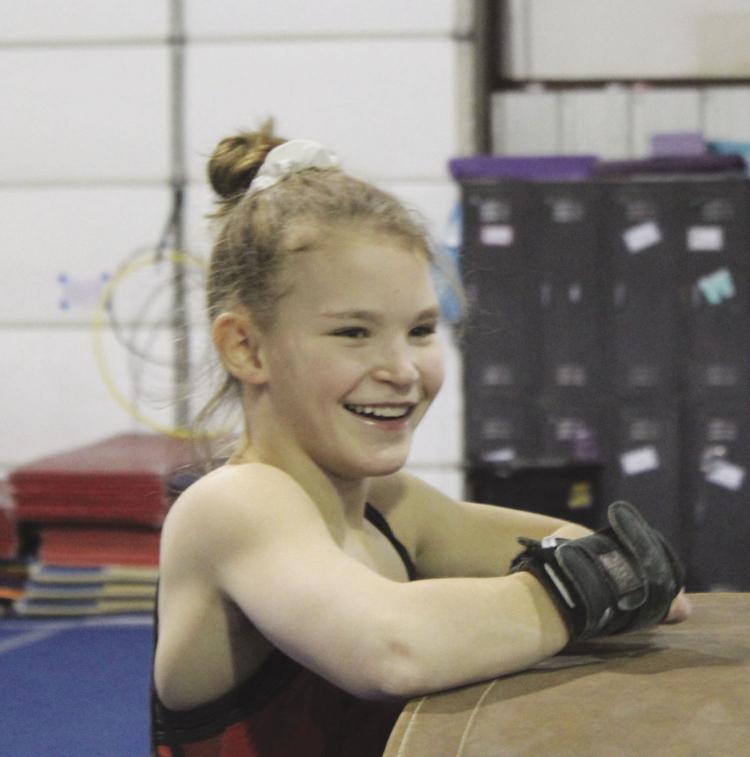 She is constantly pushing herself to lift more, stretch farther, perfect each detail of the skills she does well, and learn skills that are harder.
"If I can get to that next level, it will be more challenging and more fun," Macy said.
Macy said maintaining the status-quo, only doing things you already do well, is boring. The fun is in the challenge.
Her two teammates, best friends and competitors, are also a key part of her success.
"If one of us is having a bad day, we'll talk. 'Today was bad, but the next day will be better,'" Macy said.
Teammate Payton Seal, also 12 years old and a level 9, already passed her first test, and will face her second in April, with hopes of becoming a Junior Elite this year as well.
"If you have a kid that has Olympic dreams, when they're really little you think 'God, that's so far away, what all would you have to do?' but at this point, it's very real for them. They are four steps away now from where they need to be to qualify for the Olympic level," Danielle said. "Macy has all the key elements to making her dream come true, and that's really exciting."
Her advice for young gymnasts, "You have to remember the days that are rough are the days that are going to get better. You can't just give up or quit because you had a bad day."