The last time she saw him was the day before Valentine's Day.
Sheila Gilbert said the last time she saw, David, her husband of 52 years was at a Valentine's Day dinner the Claremore Veteran's Center hosted for residents and their spouses.
"My husband died July 27," she said. " In March, they locked the center down because of COVID."
She said the center sent out weekly newsletters of what measures they were taking to keep everyone safe.
"We knew they were doing testing. Every once in a while I would get a phone call that David's was coming back negative," she said. "When we would get these newsletters it would list COVID cases in every veteran's home in Oklahoma totaled together so you didn't know what was for Claremore. As far as I knew everything was going fine."
Sheila said she regularly received phone calls that her husband had been tested and that the results came back negative.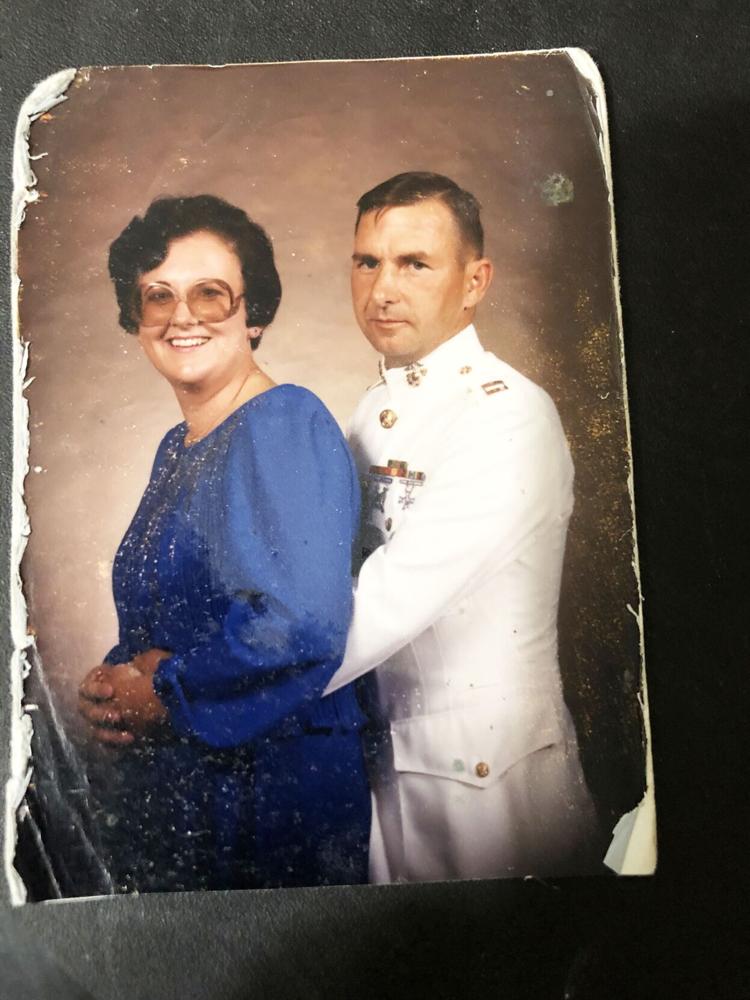 "It seemed like everything was under control," she said.
"Then he had an episode and they had to take him to the emergency room. They couldn't find anything wrong with him so they sent him back to the veteran's center. But since he'd been away from the building, they didn't let him go back to his room," she said, adding that for Dementia patients, this could be incredibly stressful as they get easily confused. "They put him in this isolation unit which they had told him had been built with air going straight outside, not circulating through the building. Then he seemed fine. A week later he had an episode where they couldn't get him to speak or open his eyes so they sent him to the Claremore ER again. This time they wanted to observe him over night but they couldn't keep him because they didn't have a COVID bed, because he had tested positive in that process. They sent him to OSU Medical Hospital in Tulsa on a Friday and he died early that Monday morning."
She said the whole thing came as a shock. "It was a whirlwind," she said.
"I'd Facetime him every week and he seemed good. He looked good, healthy. He knew me by name. He'd see the cats walk by and he'd call them by name. He was fine," she said. "He was great. He was talking and laughing and looked great—then two weeks later he was dead."
Sheila said when the hospital informed her of David's death, she called the center to pass on the news.
Then the time came to collect David's belongings from the center.
Sheila, who lives three hours away in Enid, enlisted her son to make the drive with her.
"They said they'd bag it up and to give them a few days and they'd have it ready.. They made it sound simple. We get there and they're looking all over for his stuff, at this point I only knew 10 had died," she said. "But then I saw the auditorium. They said 'we've got everyone's belongings in the auditorium.' It's this great big room and they've got it full of belongings. Just full."
She added, "They finally located David's stuff but when they brought it out there were no clothes or wallet. He's retired marines He thought he had to have his ID card with him at all times. He had his ID card in his wallet. We did more 20 years in the marine corps it's ingrained in us that ID card is government property, you guard it with your life–so I said 'I've got to have his wallet and ID.' They said they couldn't find it."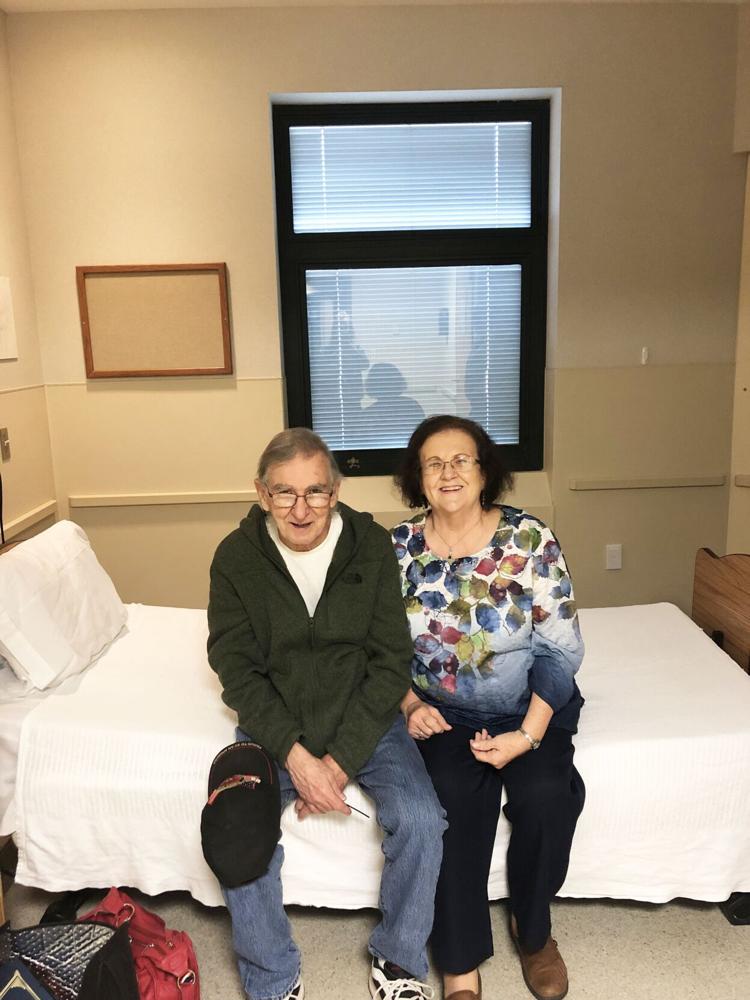 She said center staff told her they would locate the clothes and wallet and mail them to her once they'd been located.
"I waited a month and didn't hear a word," she's said, adding that she reached out to her local congressman for help. "They made some phone calls and not three or four days and Claremore called me out of the blue to tell me they'd found his clothes. When they told me they found it, I said 'you'd told me you mail it.' They said 'oh we can't do that, you have to come pick it up.'So I had to drive back up to Claremore, just thinking 'oh please don't put me through this again.' It's frustrating because no one knows anything, no one knows exactly what to do. The staff has always been great, I really appreciate them for all they did. But I just know they weren't ready for this."
She said above all else, she wishes it had been easier to get information.
"The center has been great, they've taken such good care of him. Until March, it seems like they got overwhelmed really fast and communication went out the window," she said. "I get it. They had 61 staff that test positive and they were in and out I'm sure. With all the residents and deaths, I'm sure they were overwhelmed. But they should have let us know more than they did."
She said in the wake of David's death she saw news coverage of the outbreak at the center.
"If I had known how bad the COVID was I would have taken David out and brought him home. It would have been risky, but maybe he'd still be here," she said. "I just kept watching the numbers thinking 'my God there's only 302 beds and they had 129 positive residents—that doesn't leave many that were well.'"
She said David gave 20 years to the Marine Corps. She said he was a good marine and a good husband and this wasn't the end she imagined for him.
"I paid them $4,000 per month because David had no service-connected disability. I worked for the government civil service for 30 years. We were a working military family so that wasn't a lot of money, but I came up with it so they could take care of him. To my knowledge they did, they took good care of him, I felt good about him being there. Until right at the end," she said.
Shane Faulkner, Public Information Officer for the Oklahoma Department of Veterans Affairs, agreed that the whole thing hit like a whirlwind.
"We didn't know the outbreak would be that bad. It came in and escalated quickly. It came on fast," Faulkner said. "That's what this virus does. What happened in Claremore is what we feared from the beginning of March when we were all worried about if this gets into a center, how bad would it be. I wish we'd had foresight, but none of us did."
Faulkner added, "Losing one veteran was one too many…We understand, they're our brothers and sisters, as well."
He said center staff went above and beyond to implement safety precautions as quickly as possible—despite lessening staff numbers. He was thankful that the federal Veteran's Administration and the Oklahoma State Department of Health were able to help them turn the third floor into a negative pressure unit and bring in new staff.
Sheila had a plea for those not following COVID safety guidelines.
"People need to take this seriously. It's scary. I don't like staying home any more than anyone else. I go out once or twice a week, to buy groceries and go to church and I wear a mask the whole time.
I use hand sanitizer and wash my hands a whole lot….I'm aggravated because our governor won't make masks mandatory, mayors wont' make masks mandatory. If people would make them mandatory then at least workers would have to be wearing masks. Young people—I'm 71 so everyone is young people to me—have got to wear masks for the people around them. They need to take it seriously."
She added, "Back in1918 my grandmother lost her first husband to the Spanish Flu and I knew how that had affected her and that family. And now I'm thinking here we're going through this with the pandemic and it's killing thousands—we've seen how it goes, we should be able to deal with it better. I just wish they'd all take it seriously."
Background
Faulkner said the Claremore Veteran's Center has had three positive testis the past 30 days.
"All three are still in the building. I'm told they're experiencing little to no symptoms," he said.
In July, a state press conference put a spotlight on a COVID outbreak at the center. At that time the center reported 10 deaths and 62 positive cases among patients.
The week of August 20, the center reported 129 positive cases and 36 deaths among patients at the 302-bed facility. Additionally, 61 staff members had tested positive.