There wasn't a dry eye in the place.
Any given weekday morning She Brews has a steady stream of regulars passing through the doors. Today, though, the line wound through the shop, out the door, and spilled onto the sidewalk. Family, friends, supporters, and community filled every nook and cranny of the coffee shop saying they wouldn't have missed it for the world. Inside a voice can be heard over the noise,"Three cheers for Rhonda. Hip-hip" which was met with a cacophony of "hooray."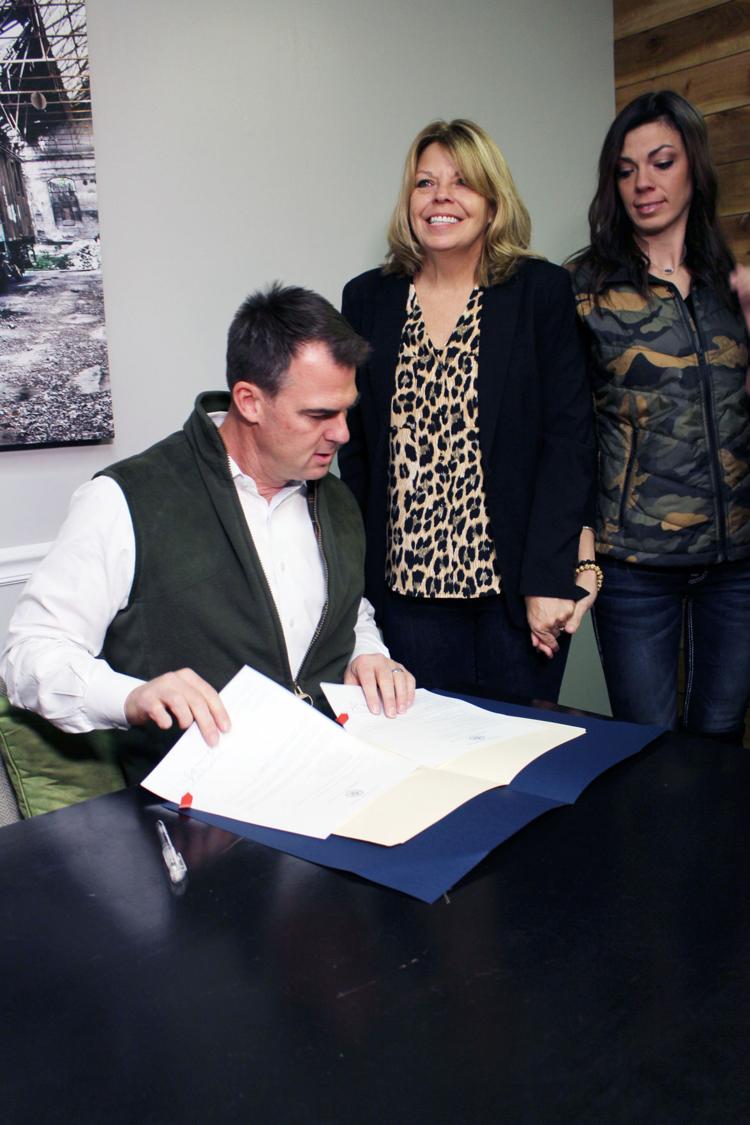 The community turned out in full support of She Brews owner Rhonda Bear as Governor Kevin Stitt made the trip to Claremore to sign her pardon nearly 20-years after she was released from prison.
Of Rhonda, a member of the governor's criminal justice reform task force said, "She's everywhere, she's critical in this mission of what the governor is going to do to transform the state of Oklahoma in criminal justice reform. He's doing it right now and we're making a difference with his leadership. And what a deserving day for her."
Another round of cheers ushered Stitt to the podium.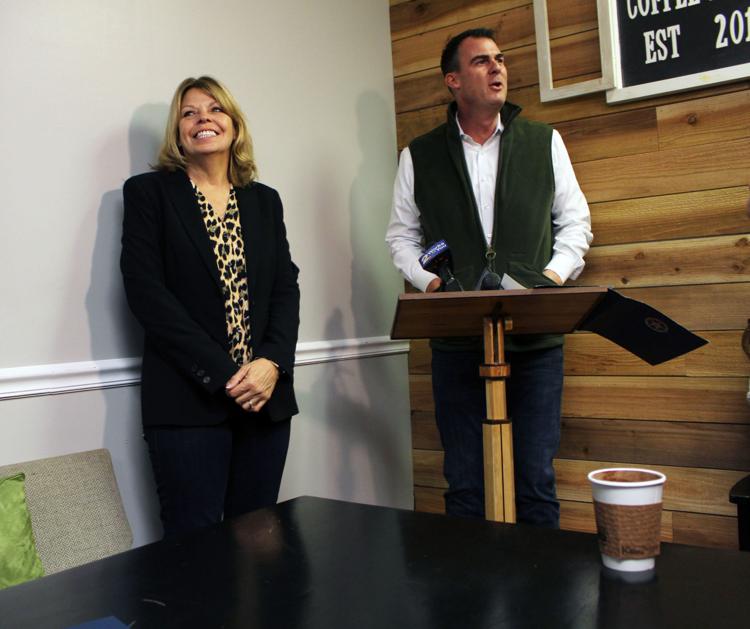 "I talked about meeting Rhonda on my campaign trail. She made such an impression on me, on the need for criminal justice reform that I knew that was something I was supposed to do as governor," Stitt said. "Her story really exemplifies the need for second chances. Seventeen years ago Rhonda left her past behind. She says prison saved her life, but also it was the mentorship and the community and the folks that came around her and her faith in Christ that have moved her forward."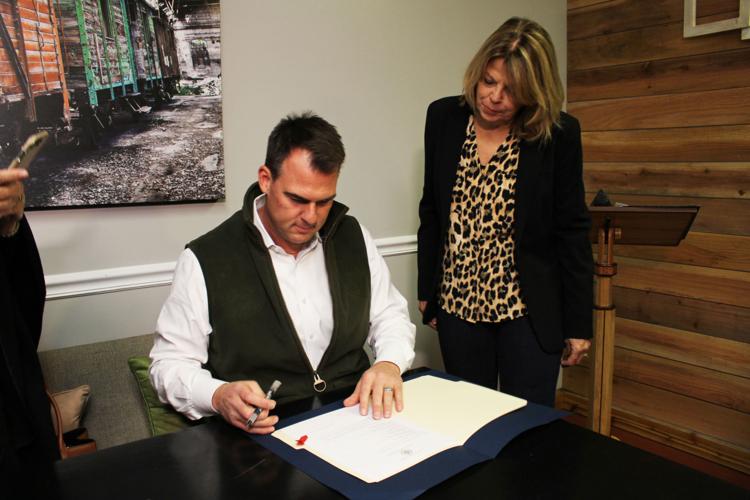 He praised her work in both She Brews and Stand in the Gap ministries, both dedicated to help convicted women re-enter their communities by providing them with a job.
In reference to the recent commutation of hundreds of state inmates, Stitt said, "I was tired of being number one in something we should be 50th at. We're not number one anymore."
He said servant-hearted people like Bear that are "trying to help people transition into society and get jobs. When we get people working and engaged in their community. That's what gives people hope. And right now there's more hope for people in prison than there ever has been in our history."
Bear then took to the podium to tell the story that started it all—her struggles, her arrest, and her transformation.
"In November of 2000 I was laying in a brush pile hiding from the cops. It was sleeting and I laid there for hours. When I crawled out my legs were so weak I couldn't even stand. And in that pile I cried out and said 'God, please give me courage to change my life.' And that courage has been my drive," she said. "I got out of that pile and made it to a phone. I got help. I went to a detox."
She said she called a district attorney said told him she had multiple counties after her but that she was coming in, she only asked that she could see her children first, and not be arrested in front of them.
"I went to see my children and I told them 'I'm sorry for the mom I have been.' I knew I was going to prison but I was coming back different and I was coming back to get them. My little girl looked at me and said 'I can't even cry because I've cried so many times mom, please don't leave. Mom I never know if I'll see you again or see you alive," Bear said.
Bear smiled proudly at her daughter who stood, crying and beaming with pride, a few feet away.
"I kept my word," she said. "I came back to get you, and I came back different."