Clean up is underway at Justus-Tiawah Public School's south campus, which was waterlogged after destructive storms in May.
The water impacted eight classrooms, two bathrooms, the library, the kitchen, the gymnasium and a handful of offices.
The school is not in a flood zone, and while the district has experienced some flooding several years ago, they've never experienced anything to this extent Superintendent Ed Crum said.
"Water went into the hallway of most of the school and the majority of the carpets in classrooms were affected," Crum said.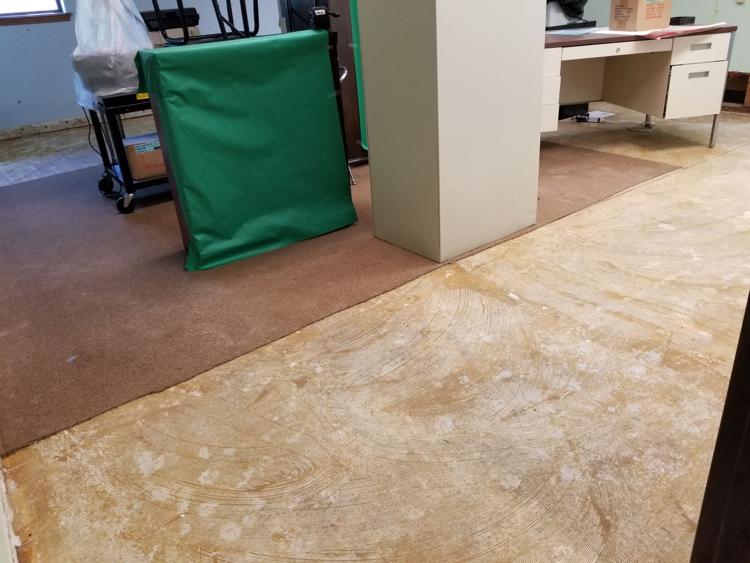 Several inches of drywall near the floor had to be removed in the kitchen and cafeteria and water got in the space between the concrete base and the hardwood gym floor.
The school is out for bids on carpet and dry wall replacement, and is waiting on a professional consultation on the gym floor.
While the cost of repairs is still unknown, "It'll dig into our building fund for sure," Crum said.
"If the gym floor needs to be replaced, we have flood insurance, but it has a large deductible," Crum said.
The school suspects that the cause of flooding was a mixture of the large rainfall totals in a short time frame and that the school sits at the bottom of a hill, poised to receive the drainage.
Once bids come in, the school district will be calling on volunteers to assist with moving furniture and cleaning up the school.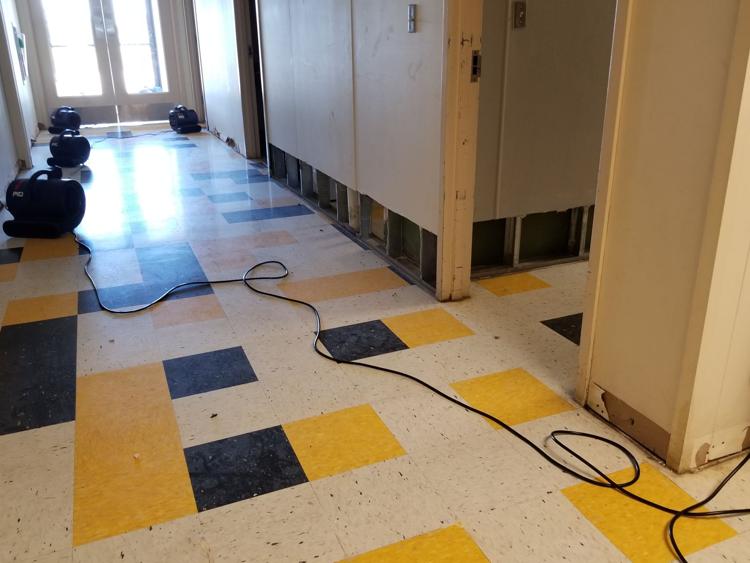 "We have terrific parents and a wonderful fire department who are always willing to help," Crum said.
"It is nothing insurmountable," Crum said. "Just a time and expense we had not planned on this summer."