Absentee ballots have to be sent immediately after printing in order to get to the voters 45 days before the election.
"That used to not be a big deal because we would have maybe 500 absentees," Rogers County Election Board Secretary Julie Dermody said. "Now we are knocking on the door of 3,000 ballots that we send out for these big elections, and it takes some time to prepare."
There is a process to insure everyone who requests and absentee ballot receives one.
Voter are responsible for completing the ballot and having a signed and notarized affidavit, as well as inserting the ballot into a blank envelope that goes into the larger envelope that is mailed back to the election board.
As absentee ballots return, they are placed in corresponding locked buckets based on the election date listed on the envelope. The buckets are not opened until the entire election board is on hand to start the counting process to ensure security.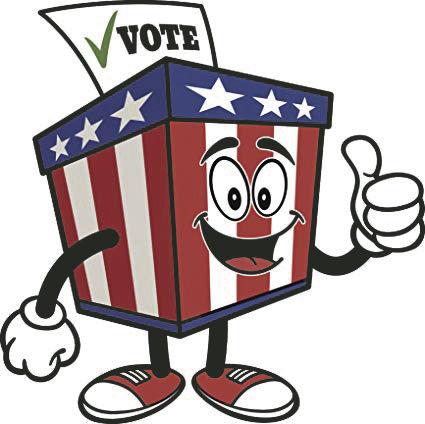 An issue with this system that came up in the first four months of 2019 was the confusion of back-to-back elections for absentee voters.
"When we have more than one election coming up during a short time period, it's possible that you could have two or three different ballots at home," Dermody said.
A handful of absentee voters put ballots into return envelopes with the wrong date, meaning they were put in the wrong secured bucket. Some votes were accidentally early and the ballot was then placed in the correct bucket, but some votes were late meaning they couldn't be counted.
There is a thorough process to ensure that all absentee ballots are sent from registered voters and yet those votes remain anonymous.
The election board is made of a Republican, a Democrat and Dermody. They each verify the information on each envelope received with the signed and witnessed affidavit.
They make a stack of signed affidavits as proof that each ballot has been verified and they temporarily throw all of the blank ballot envelopes into a pile on the floor to ensure the contents remain anonymous.
When the affidavits are squared away, the pile of ballots is then opened and run through the machine.
"And this all has to be done by 7 p.m. on Tuesday night," Dermody said. "When we have the big elections, with 3,000 or more absentees being turned in, it becomes a big thing. We meet the Saturday before and work until 9 p.m. and then we'll come back on Monday and work eight or 10 hours on it and then again on Tuesday and work five or six hours in order to get everything processed."
"It takes some time," Dermody said. "But you can rest assured that the security, secrecy and integrity of your ballot is of the utmost importance."