You hear them long before you see them.
Walking through the halls of the Claremore Veteran's Center, guests will hear a distant echo, the pounding of drums. The steady rhythm rises, falls, and rises again as weathered hands beat out increasingly-difficult rhythms.
Seated in the recreation room, smiles on their faces, and representing a wide-range of military service is the new Claremore Veteran's Center Drum Circle.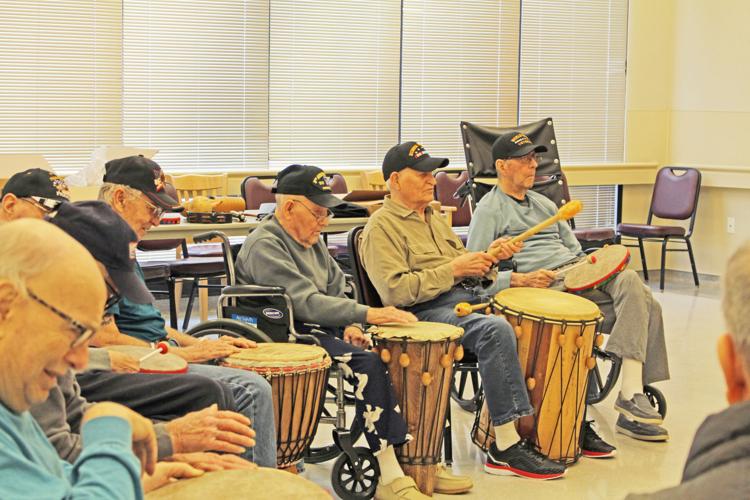 "Our drumming circle was introduced to the Claremore Veteran's Center Therapeutic Recreation program in January. Barry's group has been remarkably successful with our veterans.After only two sessions, the veterans don't need convincing to come to the next. It is a great way to connect to something bigger than you, to feel like you belong. Repeating the rhythms is a way of saying 'I hear you.," said Monique DiLonardo, program administrator-recreation.
"When you have difficulty communicating, it is so important to feel heard. After participating in the group, our more withdrawn residents are alert, interactive and smiling. It is hard to find those side effects from any other medication."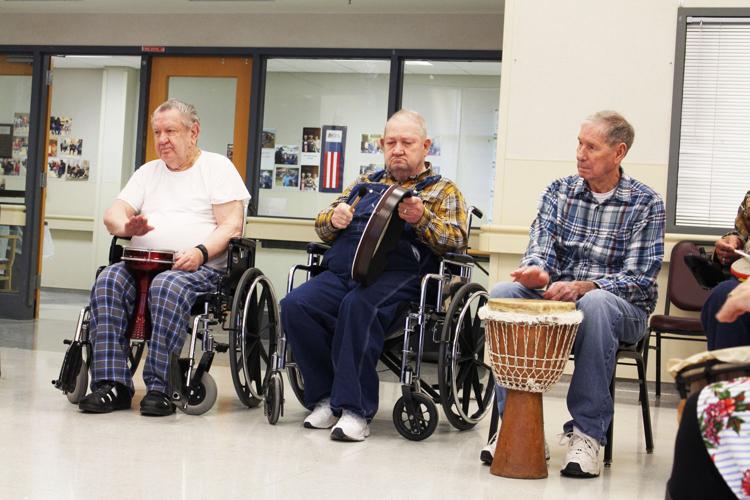 Seated at the top of the circle is Barry Thomas, the group's leader. He calls the men by name, shares history about each of the drums and teaches techniques. But mostly, he starts the beat.
With every new rhythm, it doesn't take long before the men in the circle catch on and join in.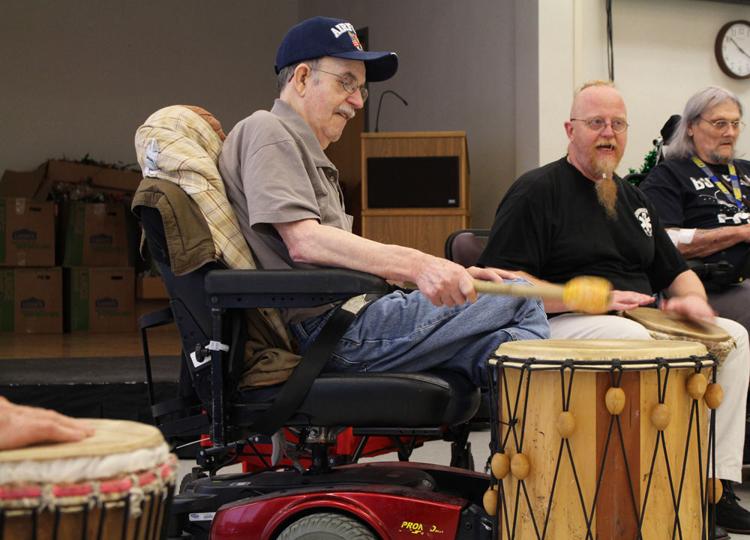 "We try to play different rhythms from all around the world, on drums from all around the world. We work on trying to connect, get a little energy going, move around a little and maybe learn some basic rhythms and techniques. Basically, we just have fun together. It's about building a community around music," said Thomas.
"But there's been a lot of studies recently on the benefits of group drumming and music therapy for seniors, especially those with cognitive disabilities like stroke or Dementia. Everybody knows music is great therapy, but when you make it participatory, so they're not just in the audience, it increases those benefits. So, I came here," he said. "We try to do easy rhythms that everyone can learn, but we teach technique so no one is bored. Those that pick up on the rhythm easily can focus on technique. The main thing is having fun."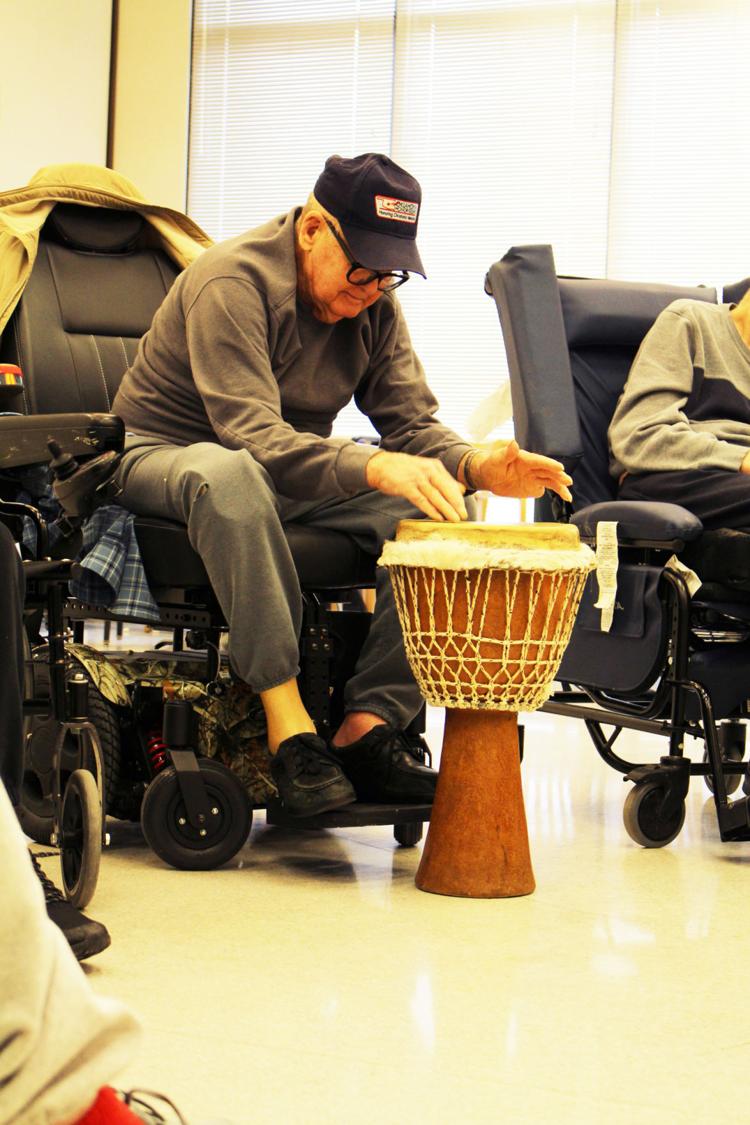 It's fun. It's therapeutic. It's bonding.
But for resident Rick Swinney, there's more to it.
"Drumming goes back to man's heart beat. You watch some of these guys get to drumming and they almost get carried away, lost in it. It can be a spiritual thing. It's a reminder, subconsciously, about being in the womb, that's where the Indian beat comes from," he said.
"That's why I'm here, to get back in touch with those roots. Cherokee Indian history is my favorite subject and this is a part of it, whether all these guys realize it or not."
Swinney, who served as a tank commander in the U.S. Army, said it's easy to let the rhythm transport you to another time and place.
"Healing is mental, physical and spiritual," he said, his fellow veterans pounding out a beat behind him. "If you ever really want to see man at his finest, watch him through the drum beat."