The Supreme Court ruled Thursday that a large portion of eastern Oklahoma remains an American Indian reservation. It's a decision that has stirred both controversy and support.
In the wake of the decision, many are left scrambling to understand the implications.
According to the Associated Press, "The court's 5-4 decision, written by Justice Neil Gorsuch, means that Oklahoma prosecutors lack the authority to pursue criminal cases against American Indian defendants in parts of Oklahoma that include most of Tulsa, the state's second-largest city."
The case, and ruling, pertain to the authority and jurisdiction of the Five Tribes of Oklahoma—Muscogee (Creek), Cherokee, Chickasaw, Choctaw, and Seminole Nations—to prosecute crimes on their tribal territories.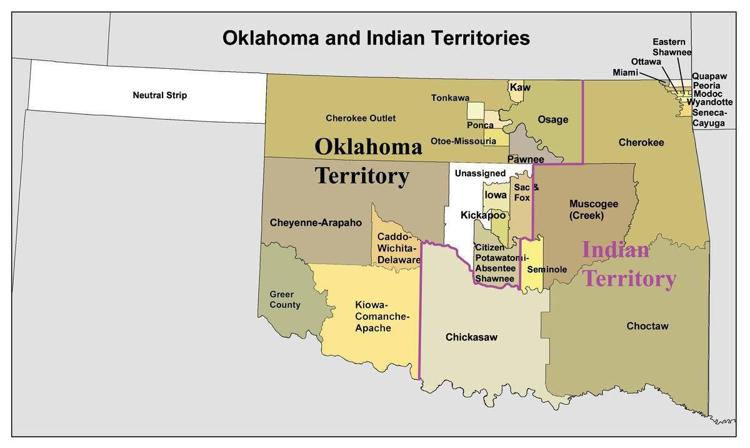 "Today we are asked whether the land these treaties promised remains an Indian reservation for purposes of federal criminal law. Because Congress has not said otherwise, we hold the government to its word," Gorsuch wrote.
Area attorney Chase McBride shared his understanding of the decision saying, "No one knows the full ramifications from it yet, as far as opening the door for further issues. As of right now, though, it is effectively holding that any Native American who commits a crime listed in the Major Crime Act, in Indian Country, cannot be prosecuted by the State of Oklahoma."
Mcbride continued, "They can only be prosecuted in the Tribal or Federal Courts. I think the largest concern is that this applies to anyone currently serving time in an Oklahoma prison. If a Native American is currently serving time in Oklahoma for committing a major crime in Indian Country, Oklahoma can no longer hold them in prison."
He said right now the decision only seems to apply to the Major Crimes Act but he wouldn't be surprised if it impacted other areas of law- like hunting and fishing licensing and water rights.
Kenneth Hicks, Ph.D, a professor of political science and department head at Rogers State University broke down the decision.
"A really interesting 5-4 decision in which SCOTUS held that much of Eastern Oklahoma is held in reservation by the Muscogee Creek Nation, and that Creek tribal members could not be prosecuted under state law, and must instead by prosecuted under federal law. Gorsuch, a westerner who has sided with Native Americans on territorial issues in the past, wrote the majority opinion, arguing that Congress was obliged to adhere to its laws as it relates to the ceding of reservation lands," said Hicks. "Chief Justice Roberts wrote a dissent, arguing that the ruling would be destabilizing for the administration of the law in eastern Oklahoma."
"The Supreme Court's 86 page ruling in McGirt vs. Oklahoma is best summed up by Justice Gorsuch's pithy opening statement: 'We hold the government to its word,'" said RSU alum Travis Clark, who previously represented tribal governments explicitly as a federal Indian law attorney and now works in Washington D.C in federal Indian policy and legislative affairs. "Indian Country is breathing a collective sigh of relief that there are five justices with the moral courage to protect the sovereign rights of tribal nations."
Clark added, "In the short term, I foresee some level of uncertainty for state and local authorities as they work through criminal jurisdiction issues moving forward. This ruling will impact everything from misdemeanors to felonies to even traffic citations."
Clark said in the long term, as these matters get worked out: "What is likely to happen is that state, local, and tribal agencies will cross-deputize, which is a common practice so really it will just be an expansion of that practice."
"Beyond just the criminal jurisdiction issues, however, this may have an equal impact on civil matters such as taxation," Clark said. "How those issues shake out is a little less foreseeable at the moment. However, even in the civil arena there are already ready-made solutions in the form of state-tribal revenue sharing."
Principal Chief of the Cherokee Nation Chuck Hoskin Jr. said he agrees with Justice Gorsuch's opinion that the U.S. Government should be held to its treaty obligation and its word.
"The Cherokee Nation is glad the U.S. Supreme Court has finally resolved this case and rendered a decision which recognizes that the reservation of the Creek Nation, and by extension the reservations of the Cherokee Nation, Chickasaw Nation, Choctaw Nation and Seminole Nations, were never diminished and that our respective governments were never dissolved," Hoskin said. "This ruling does not mean that those who commit crimes on reservation lands will not face justice, no tribe would ever welcome that, and now we will continue to work with the state of Oklahoma and our federal and tribal partners on legal parameters under the decision today."
About the case
In McGirt v. Oklahoma, Jimcy McGirt, a Muscogee (Creek) Nation citizen convicted of sex crimes against a child, argued the state should not be allowed to prosecute him, because the crime was committed within the tribe's historical boundaries, and that the reservation was never disestablished. As a result, McGirt argued, he could only be tried in federal court. This was the second case that cast doubt on Oklahoma's criminal jurisdiction. In June last year, the Supreme Court said it would rehear arguments in the Sharp v. Murphy case. However, the high court appeared deadlocked at 4-4 when Gorsuch recused himself, because he had served on the 10th Circuit Court of Appeals when it ruled on the case. Patrick Murphy, who was charged with murder and sentenced to death, also argued that only the federal government could prosecute him. Federal law would also prevent him from receiving the death penalty.
State and national response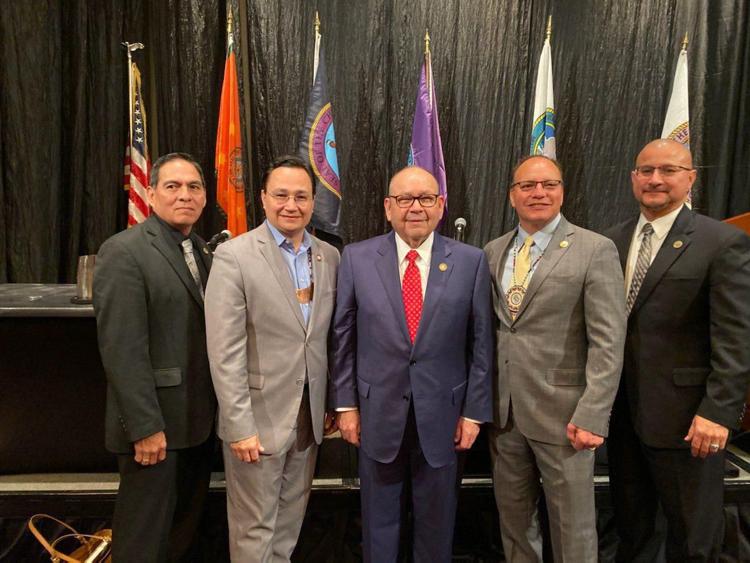 Oklahoma's congressional delegation in the U.S. House of Representatives penned a joint statement: ""Today, the Supreme Court provided a long-awaited ruling on McGirt v. Oklahoma on an issue concerning the Five Tribes of Oklahoma and all Oklahomans. We are reviewing the decision carefully and stand ready to work with both tribal and state officials to ensure stability and consistency in applying law that brings all criminals to justice. Indeed, no criminal is ever exempt or immune from facing justice, and we remain committed to working together to both affirm tribal sovereignty and ensure safety and justice for all Oklahomans."
The Five Tribes also issued a joint statement.
They stressed that the state and tribes "have made substantial progress toward and agreement to present to Congress and the U.S. Department of Justice addressing and resolving any significant jurisdictional issues raised by the U.S. Supreme Court's decision in McGirt v. Oklahoma."
Further, they said, "The Nations and the State are committed to ensuring that Jimcy McGirt, Patrick Murphy, and all other offenders face justice for the crimes for which they are accused. We have a shared commitment to maintaining public safety and long-term economic prosperity for the Nations and Oklahoma.
"The Nations and the State are committed to implementing a framework of shared jurisdiction that will preserve sovereign interests and rights to self-government while affirming jurisdictional understandings, procedures, laws, and regulations that support public safety, our economy, and private property rights. We will continue our work, confident that we can accomplish more together than any of us could alone."