Claremore High School Choir and Drama spared no one in this weekend's production of 9 to 5.
Written in 1980, 9 to 5 is a comedic revenge fantasy perfect for the #MeToo era.
At first glance, 9 to 5 might seem a little mature for high school students.
It features three female secretaries trying to get by and succeed in a workplace dominated by sex discrimination and sexual harassment.
Violet Newstead (Glorie Reichart) is a widowed mother of four who has been seeking a promotion for 12 years while watching men she has trained be promoted over her.
Doralee Rhodes (Dani Meisinger) is the conventionally attractive personal secretary of the boss, Franklin Hart (Johnny Willever), and is sexually harassed on a daily basis.
And Judy Bernly (Kenlee Claborn) is a recent divorcee, taking on a new career.
Lily Tomlin, Dolly Parton and Jane Fonda originally played the women, respectively, and the characters are imbued with each woman's unique sense of humor.
After a particularly frustrating day at the office, the women bond over a joint and their mutual hatred for Hart.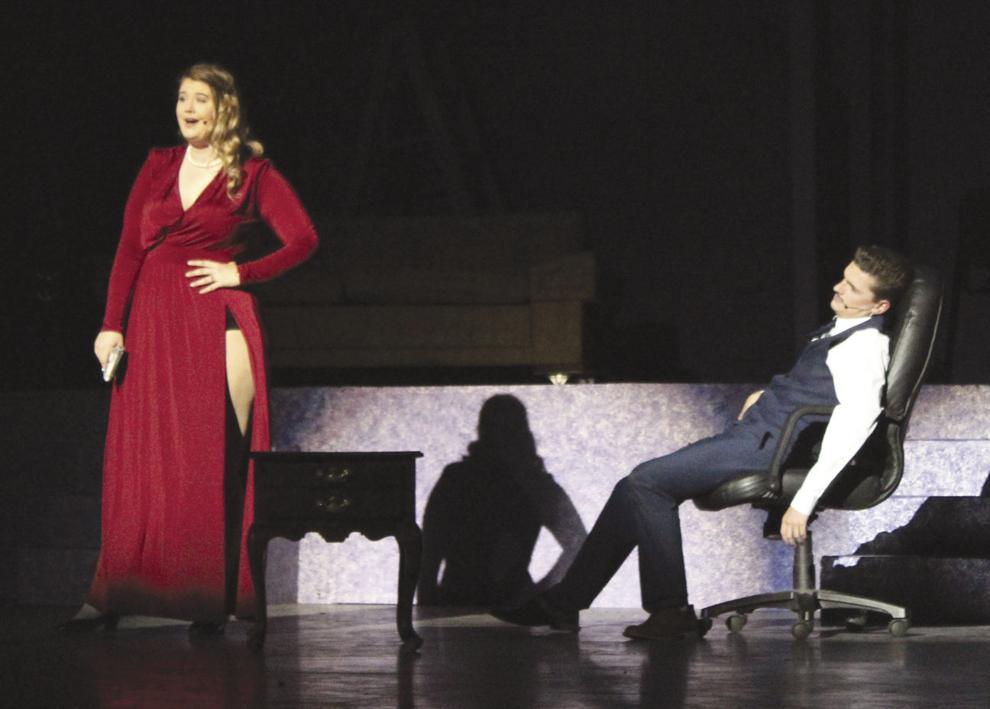 They each share their weed-fueled fantasy for how to off their "sexist, egotistical, lying, hypocritical bigot," of a boss.
But things take a turn from the relatable to the hysterical when the women accidentally take part in the poisoning, hog-tying, gun-wielding, kid-napping antics they had imagined.
Director and high school choir instructor Ruiel Doonkeen said, "Our high school kids were inundated with these mature themes throughout the past election. This musical pokes fun at those issues."
"I like to not only grab a hold of the satirical and comedic side and have fun, but also take a hold of the lessons and teach the kids more about life," he said.
The musical 9 to 5 is a large production, with 29 named characters and an even larger cast of choir students singing and dancing along to the multitude of Dolly Parton original songs.
The supporting cast also showed great enthusiasm and talent, there is just too many of them to list by name.
Because the play was written after the movie, there are also many, many scene changes.
The students began rehearsal in January, working two to three hours a day.
In February students began assisting Pamela Neuok with set production.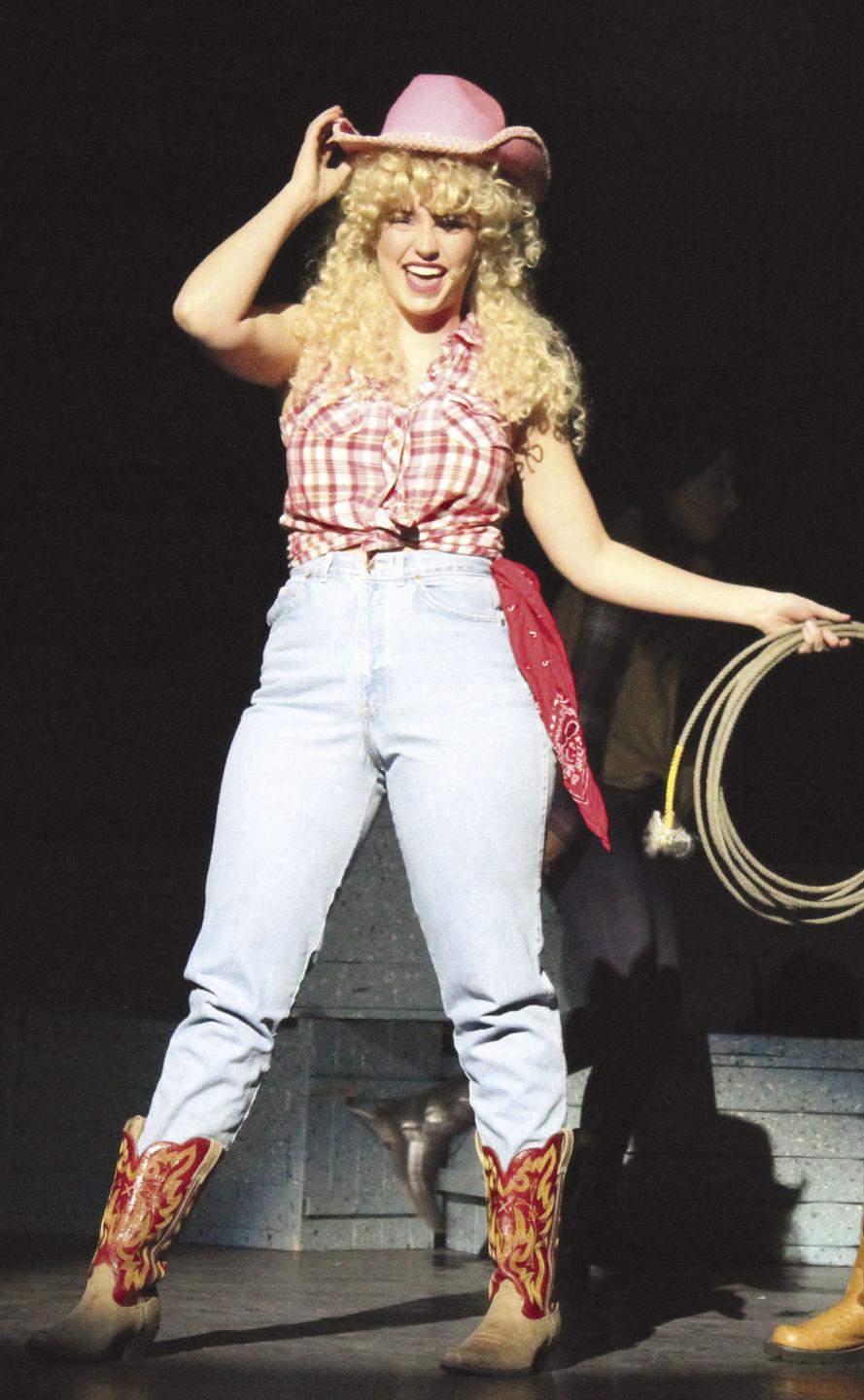 Their hard work over all that time is evident, as is their talent.
Between Reichart, Meisinger and Claborn's fantastic singing voices, sitting in on 9 to 5 was like attending a concert where you also get to laugh your butt off.
If you've seen the movie, come for the added singing and dancing. If you haven't seen the movie, do yourself a favor and watch this musical first.
"We have a wonderful, talented cast bringing the show to life," Doonkeen said. "This is a great way to support the school and to support musical theatre in Claremore."
Shows are Thursday, Friday and Saturday at 7:30 p.m. Tickets are $15 for adults, $12 for senior citizens and $10 for students, payable with cash or check at the Robson Performing Arts Center Box Office, located at 101 E. Stuart Roosa in Claremore.