Rural Economic Development of Inola is offering a reward for anyone who provides information that leads to prosecution regarding a string of vandalism at Inola's Flemming Park.
The reward was initially offered after city officials discovered the backboard on one of the basketball hoops was shattered, with a broken glass bottle lying underneath.
The backboard was discovered around a week after someone kicked in the door to the men's restroom, breaking the lock, and a few months after someone attempted to cut through the chains on the new swing set.
The incidents were posted to the Town of Inola, Oklahoma Facebook page. Following the posting, two children came forward to confess and apologize for their role in shattering the backboard, which they claimed was an accident while attempting to remove a wasp nest.
REDI Board Member, former Mayor, and wife to Mayor Larry Grigg, Tommie Grigg, said the children and their parents visited their home Sunday to apologize in person.
"They were truly remorseful," Tommie said.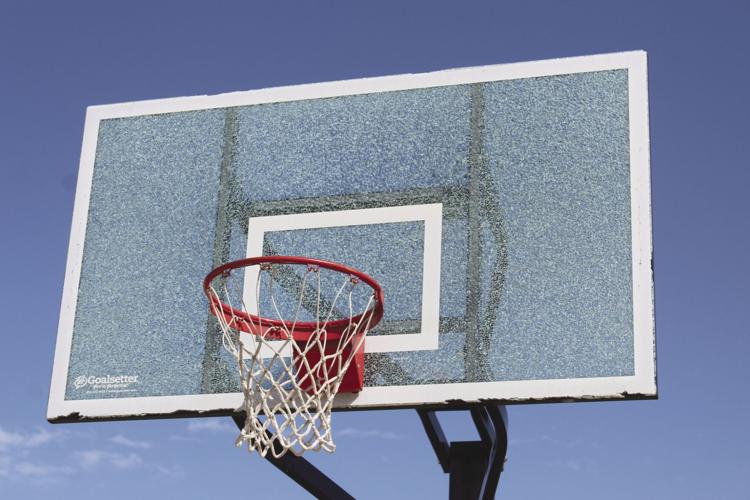 Monday morning graffiti was found painted in brown spray paint on the side of the bathroom wall.
Despite the children coming forward, the city believes other individuals are involved in the acts of vandalism, so the offer of a reward still stands.
REDI Board Member Rosalie Griffith said, "It's really disappointing when you try to have something nice for the community, and then vandals come and destroy it."
"When we first started there wasn't anything here that was safe for people to play on," Griffith said.
REDI has since spent approximately $300,000 in grant funding to renovate the park.
Tommie and Griffith both said more lights will be added to the park and security cameras will be installed, as well as signs warning children and adults that anyone caught vandalizing the public park will be prosecuted.
"The park is being renovated for the enjoyment of the entire community and every effort will be made to see it is a safe place for children to play and families to enjoy," Tommie shared to the Town of Inola Facebook page.
Those with information regarding vandalism to the swing sets or restrooms are encouraged to call the Inola Police Department.