From fireworks to fried food, plans for the 2019 Rogers County Fair have been announced.
September 12-15, the public is invited to enjoy a weekend full of classic fair favorites and brand new events, with no admission or parking costs.
The carnival midway opens at 6 p.m. Thursday night with rides, games and much beloved fair foods.
The Lil' Buckaroo Barnyard will be open with free activities for small children, giant bubbles, magic shows and balloon art.
At dark, fireworks will alert the whole town that festivities have begun.
Animal contests begin at 9 a.m. Friday, with archery at 9 a.m. and 1 p.m. and FFA students showing throughout the day.
New this year is the Guinea Pig Show, beginning at 5 p.m. with check-in at 4.
The midway opens at 6 p.m., as does the dog show.
Fair-goers 21 and up can have drinks and listen to live music at the Cantina.
Ride tickets can be purchased individually or with day-long wristbands.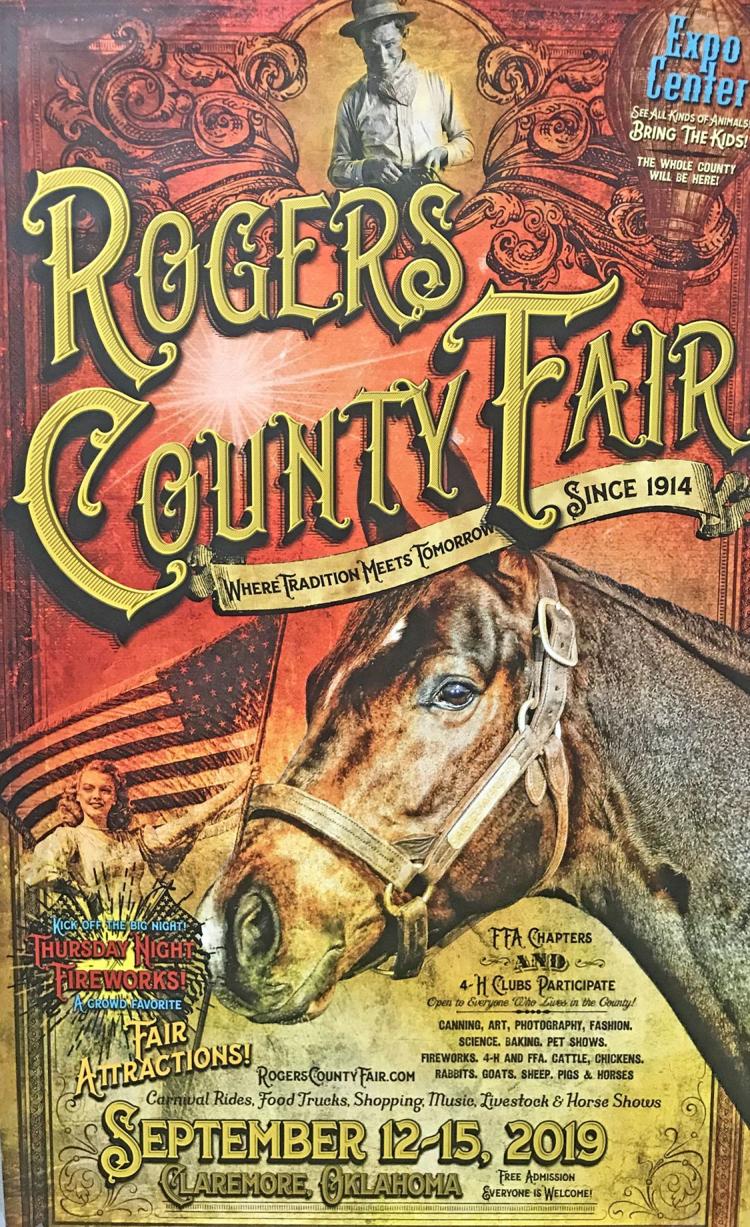 Saturday starts with a rabbit show and giant pumpkin weigh-off entires, with the beef show, horse show and gravy making contest kicking off at 9 a.m.
Exhibitors and vendors will be inside from 9 a.m. to 9 p.m.
Also new this year are pony hop races for all ages to bounce to the finish line on horse-shaped bouncy toys.
The carnival midway will be open from 1 to 10 p.m, and 1 to 5 p.m. Sunday
And the Livestock Premium Auction, benefitting area 4-H and FFA kids, happens Monday, September 16 at 7 p.m.
Plans were unveiled during the Fair Board Media Day Tuesday. More details will be provided as they become available.
Rogers County Fair Board President Lyle Blakely said, "I was always told the county fair was a place in the fall for agriculture people to come and bring their produce and products to show off and compete. That's why we started the fair."
"This fair board strives to maintain a little bit of that past… but we also want to bring in things of the future and things happening now," Blakely said. "We want to involve everyone in the community."