As they watch murky water flow from their faucets, Claremore residents are looking to city officials for explanations and solutions.
While residents worry it's unsafe, the city holds that it's just unsightly.
This week, in anticipation of the Progress article, the city says they took several steps in mitigating the problem.
Among the residents sharing their concerns is Ashley Buff, who says even on days when the water seems clear, collecting it for a bath suggests otherwise.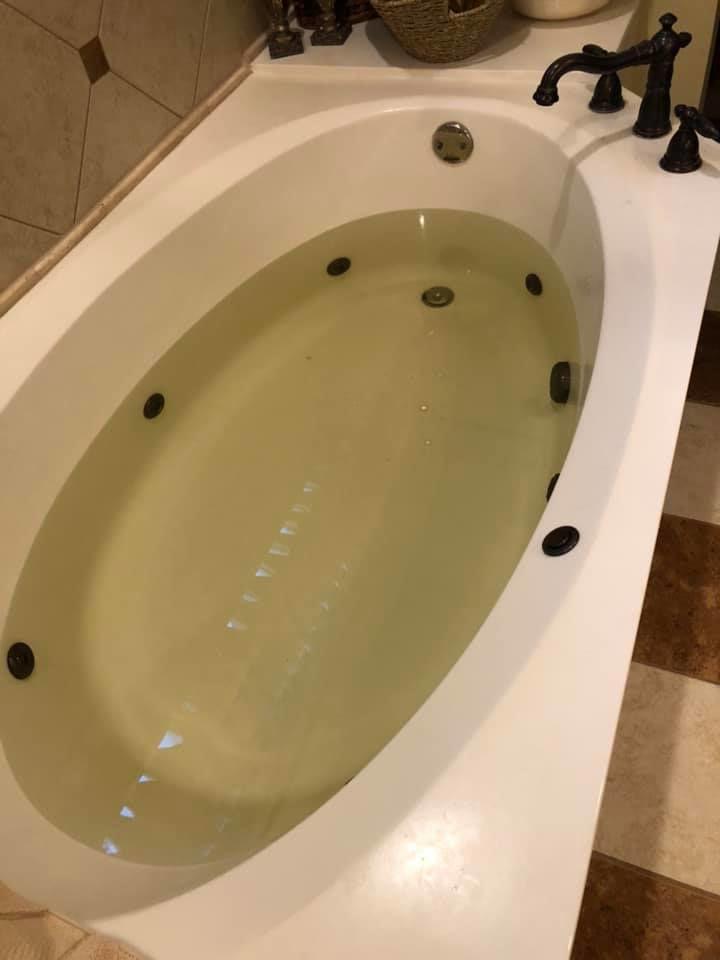 "I understand and I appreciate the city's admittance that the appearance is not aesthetically pleasing. And I'm okay with that... This is an ongoing problem, this dirty appearing water. If you do a Facebook or Google search for Claremore water, you will find many public posts from various people all over the city concerned, a little bit shocked and angry, and a picture showing a real problem with Claremore city water," Buff said.
She added, "Years back we were getting those letters of violation, quarterly. I've lived within the city of Claremore since 2013 and we haven't gotten those letters of violation for the last couple years. I am thankful for that. However, as a taxpayer I know that I have some of the reason to be proud of that because we funded that water treatment plant. I'm just concerned."
Buff worries about the health effect of having discolored or sediment-filled water.
"Every town has elderly people and children that are immune compromised, like my daughter who has a congenital heart defect. When we moved to Claremore from Skiatook, my daughter began having chronic UTIs. And then, shortly after we stopped getting the letters for violations, my daughter's UTIs kind of resolved. Then a few months ago they come back, coincidentally at the time when the dirty-looking water came back," she said. "I'm concerned. I would like for a third party to test this water from various sites all over the city. I think that is the end-all-be-all. Let's find out. Let's see if there is a problem. I understand there is work being done on our lines all over the city of Claremore, and I can forgive a little here and there, but this is ongoing. The city will blame there being a lot of water and sediment. My concern is that if you can't filter out gross sediment—and when I say gross I mean large— then how can you filter out infectious microorganisms?"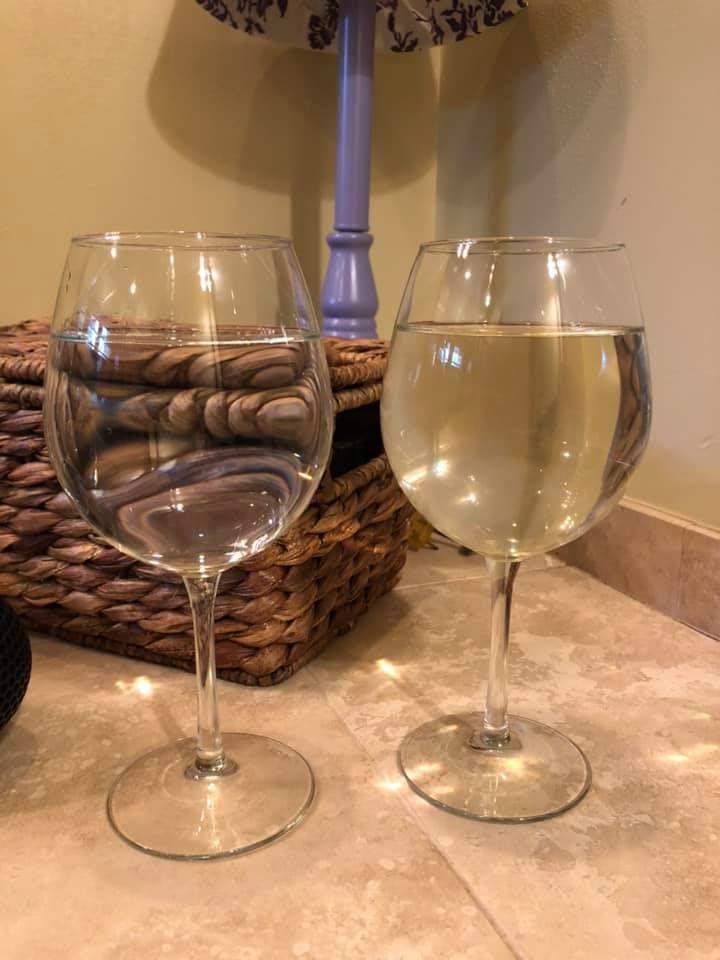 Buff said reaching out to the city didn't provide the reassurance she was hoping for.
"I messaged them and they told me it was sediment in the lines because of a lot of rain. That was in June, and I'll give them that because the flooding happened in May. But you can find people posting in April that there was problems and here we are in August and there is problems. I just wish that the city would perhaps be more transparent and open with what they are doing, how they are testing, how folks can test their own water to ensure that they don't have any problems," she said.
"I hope city employees are practicing due diligence. I hope that their number one concern is the safety of the citizens. I'm concerned and I'm suspicious as we can see that the people in Flint, Michigan, were told time and time again that 'the water is safe, it's safe, it's safe.' You just kind of get to the point where, I remember Lester Holt saying 'Is this America?'"
She added, "One thing I wish the city would do is to publicly address this water issue. When you go to their Facebook page, where they often inform and address the numerous power outages, which for decades have long been a problem in Claremore, I can't find anything lately where they address this issue of water cleanliness."
Buff said she's thankful for infrastructure improvements being pursuede, but worries the damage is already done.
"It's always something and it is always going. I just feel like somewhere, something is not quite effective at preventing the chance of infection," Buff said.
This is why I'm scared. Lines are being replaced all over Claremore, but I worry the damage (lead poisoning) is already done. The Claremore city admits that lines should have been replaced decades ago, which makes them very old... I am scared my kids are already poisoned."
Buff shared a link to several Claremore Facebook Groups with a complaint form to be filed with the Oklahoma Attorney General.
The city's stance
City Manager Jim Thomas said the city is aware of the discoloration and they're working to mitigate it.
He attributed the discoloration to the presence of Manganese.
"We had 23 inches of rain in May, in 20 days. Historically out of line. We did a brief survey yesterday and there's about 15 communities in Rogers and Mayes County having the same challenges we're having," Thomas said.
He added, "Yesterday, I let my water run in the bath tub. I looked at it and it had a light brown color. I let it sit for an hour and drained it. There was no dirt or lead or anything in it. I didn't officially test it, but I wanted to see if it had dirt and it didn't.
We are committed to the highest standards. We want to make sure our water is safe to drink. We don't want to put the public in harm's way."
Thomas said he knows the water is unappealing, but he believes it's not unsafe.
City Engineer Garrett Ball said, "Manganese is caused when you have a large inflow into the lake. It's not unique to Claremore Lake, but it's always been an issue in Claremore Lake."
Ball said Inframark, the company contracted to run the water treatment plant, tests for Manganese to determine the quantity present in city water.
The two said it is not a harmful substance and is not regulated by the Department of Environmental Quality and for that reason, testing for it is voluntary.
If it was harmful, they said, it would be regulated.
"DEQ gets their regulations from EPA. The Clean Water Act was implemented in 1971. Richard Nixon was the president. The reason they implemented the Clean Water Act was there was raw sewage in Boston Harbor. We have come so far to the left. We don't have raw sewage in Claremore, Oklahoma, but the regulations are so restrictive that we're beyond pure water that we're drinking. To me, that's an overreach on the part of the federal government and state government, dictating to local municipalities the pureness of the water. I mean, this water doesn't come out of the Rocky Mountains. It comes from Lake Oologah and Claremore Lake…and we want to make it as clean as possible but some of the requirements are extremely burdensome," Thomas said. "The water is safe. I bathe in it. I shower. I drink it. I cook with it. If I felt like it was going to be harmful to the public, I would issue a boil order or whatever. And that doesn't happen—at least not in the 7 years I've been here."
Thomas said he's seen people state that water has been bad in Claremore for years but he hasn't found that to be the case.
He said he hasn't seen these problems in the 7-years he's been in Claremore. He said he didn't hear about these issues until this May.
"In anticipation of this interview, your story we did what they call a system wide flush last night at 10 p.m. the city engineer and about eight other employees, some from Inframark divided the city up, opened up hydrants and did a system wide flush," Thomas told the Progress. "I met with the representatives of Inframark, the people running our plant, and yesterday I had a conference call with Garver Engineering, the designers of the plant.
Garver is coming out next week and we just want to know: Is there something we're doing wrong? Is there something we can do better?"
"As we went through and flushed we could see that it was definitely needed. We have a flushing program where we do that periodically. But when you have a lot of substance in the system you have to back up and do a bigger flush," Ball said. "If you're experiencing this, please report it to the city. If we have that we can use that data to find out where we need to flush. After we do flush the system, there's a chance there's still going to be some [sediment] in the plumbing of the house: so run your faucets and tubs to flush it out there as well."
The two said the city is working to complete significant capital improvement projects, like upgrading old cast iron water lines with new PVC lines. Ball said some of these projects could stir up additional sediment while work is being done.
He suggested anyone experiencing discoloration of their water should contact the city Public Works department or message the city's Facebook page.
"We're not trying to sweep this under the rug. We're very transparent. We're forward thinking in our thoughts. We don't want people to be fearful that their water is not safe to drink," Thomas said. "Anything else people should know? Just that they should report their location. They should have a little patience. They should have confidence in their government that we're looking out for their best welfare. We have nothing to hide. We want to be transparent with them."