Through the eyes of a child, distant stars and galaxies are not so far away.
Through the eyes of fifth graders at Stuart Roosa Elementary, their namesake paved the path to space for them.
For a few hours Friday, each fifth grade class went on a short field trip the Claremore Museum of History and North Block Common downtown to see the mural of Stuart Roosa.
At the museum, students decorated star charts, watched videos about Roosa's life and career and asked questions of former aerospace quality assurance inspector Ron Strothmann.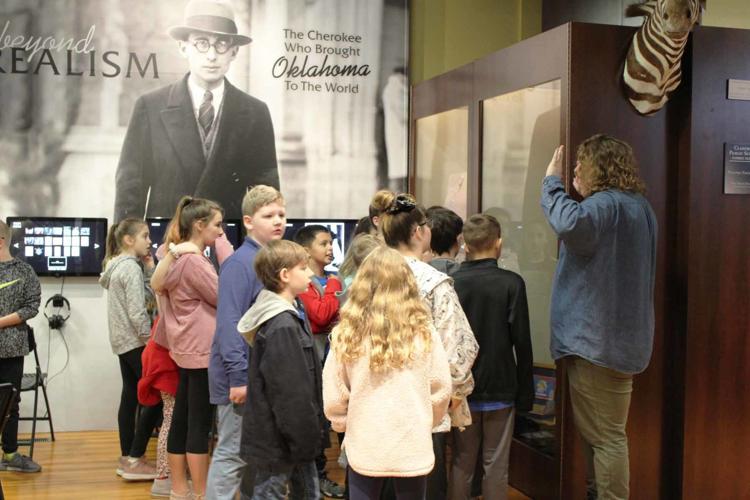 Several of the students were amazed to hear that parts from the modules Strothman inspected are still sitting on the moon with his initials on them.
Students learned that Roosa was one of only 24 astronauts to have ever visited the moon, and that his mission involved taking seedlings to the surface and returning them to earth to see if space travel affected their growth. Roosa's moon trees are still growing on earth today.
Roosa was the sixth man to orbit, but not land on the moon.
A window from the Kitty Hawk in which he and his fellow astronauts travelled, still sits in a display case at Stuart Roosa elementary.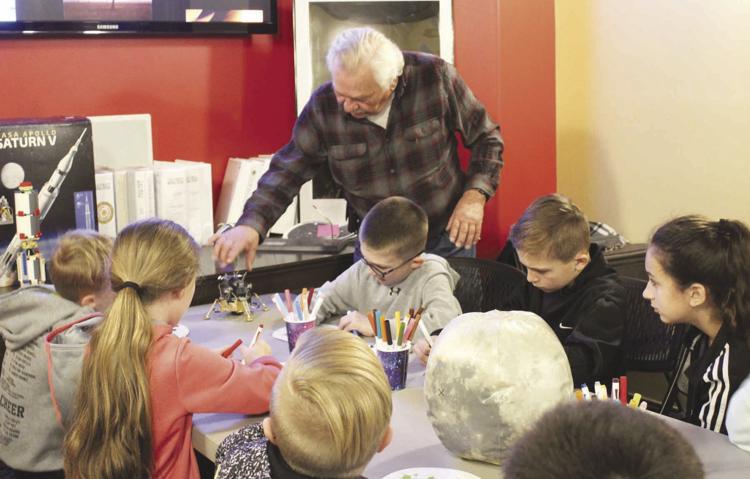 And Oklahoma is the only state in the union to have an astronaut on every manned space flight.
From there students walked to the mural, downtown, and stared up in wonder at the vibrant, larger-than-life portrait of Roosa.
They met with the artist, John Hammer, who answered all their questions and encouraged them to pursue their passions.
The mural of Roosa and Will Rogers on the south wall of North Block Common was Hammer's first mural, which he used to encourage the students.
"Don't be afraid to take chances," Hammer said. "If you're asked to do something you've never done before, don't be afraid to learn."
Stuart Roosa Day is an outreach program started by the Claremore Museum of History in 2019.
"We are so excited to welcome Stuart Roosa Elementary for our second annual Stuart Roosa Day Program, and we are so thankful for our community volunteers John Hammer, Ron Strothmann, and our museum board member Robert Melton," said Claremore Museum of History Director Andy Couch.