The Daylily Man, as he is known in certain circles, was born and raised in Claremore, the son of a banker and a school teacher.
At the time, Van Dyke Robinson wasn't thinking much about flowers. Instead, he was chasing a lucrative career in the insurance business. As a young man in 1963, he moved to Charleston, South Carolina, to pursue a dream.
Work and life consumed him, and before long he was looking for an outlet.
"About 25 years ago, I was going through a hard time with my business ventures, and I needed something that was happy," Van said. "Daylilies are very happy. They are a happy flower, and an occupation for a lot of people."
"I started visiting gardens to see what they were doing and I decided to go ahead and get some of my own," Van said.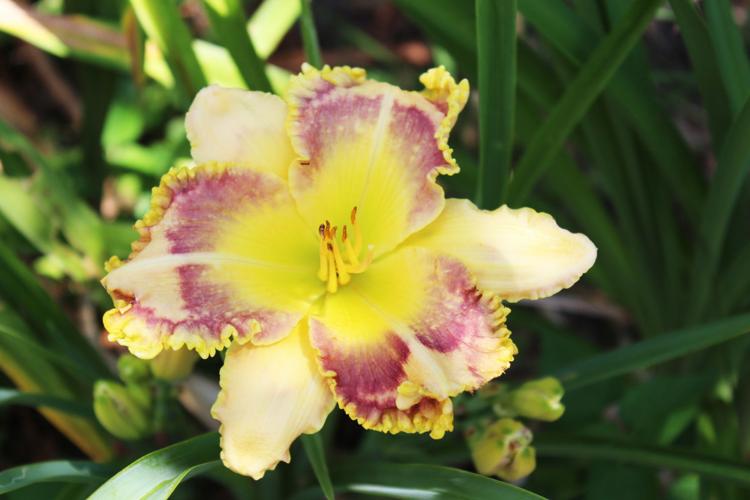 There are 60,000 different varieties of daylilies in existence. In the early 1990s, Van started with just a few.
"They are easy to care for," Van said. "They are very tough … You can really make a garden come alive with these things."
During May, June and July, when the lilies are in full bloom, neighbors often stop by to admire and congratulate Van on his vibrant landscaping.
At their peek in early June, the ground is ablaze in warm shades of orange, yellow, red and pink.
"It's a labor of love I've had for quite a while," Van said.
Daylily's are so named because a single blossom opens, radiates brilliantly for a single day, and then wilts and fall away.
It's a message that beautiful things are fleeting, so you have to enjoy them while they're around.
It's a message Van knows all too well, after loosing the love of his life, his wife Linda, in December.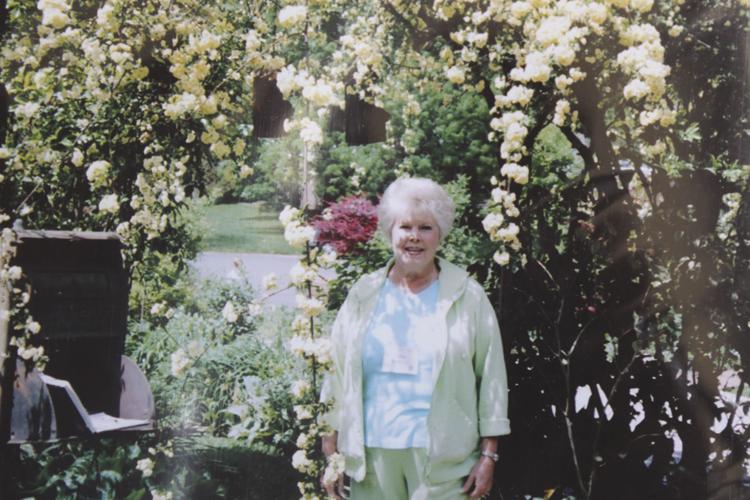 Van and Linda met while they attended Claremore Public Schools together, both graduating in the class of 1957.
They went their separate ways and lived separate lives for almost 40 years. Then, in 1996, they reconnected.
"We got reacquainted and she came out to South Carolina with me," Van said.
In '97, they opened Dream Gardens and Daylilies, Inc., a garden where people could come to sit in nature and take photos, paired with a garden center where people could purchase almost 300 cultivars.
Linda's favorites were the ones that came in deep reds and purples like the All American Plum.
Together they planted around 2000 daylilies on 27 acres of property. The property included three waterfalls and a 15-acre lake ringed by beds of daylilies.
From mid-May to late June, just in time to usher in a Southern summer, the garden put on a show, drawing people, butterflies, birds and deer.
"The deer loved daylilies," Van said, with a laugh. "I moved the whole garden three times, always closer to the house, because they would come up an nibble them, and had the biggest time."
The couple took their lilies to gardening shows all up and down the East Coast, and while they eventually closed the garden center and stopped selling their plants, the local paper in Charleston dubbed Van Dyke Robinson, "The Daylily Man."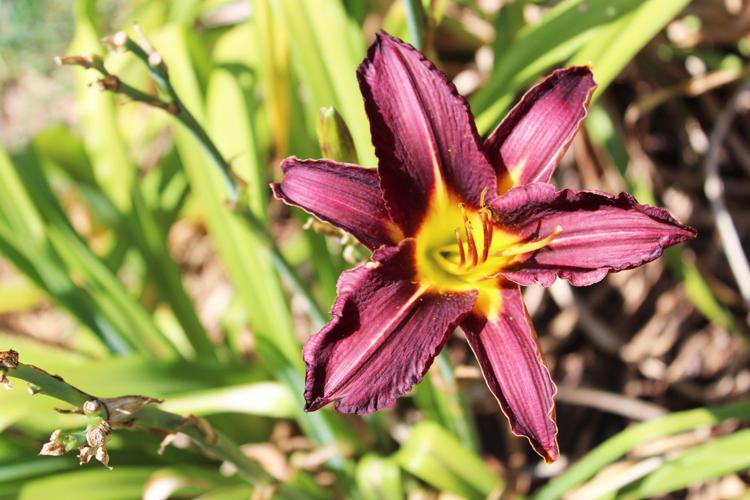 When Van and Linda moved back to Oklahoma in 2010, they brought most of the plants with them. They lived in Tulsa for two years, and then transferred the collection with them to Claremore, where they built an awe-inspiring garden out front and an enchanting hide-away in the back. Around half of the original 2,000 daylilies survived both trips and continue to thrive in Claremore. Around 50 cultivars are represented in the remaining collection.
Health problems and Alzheimer's disease contributed to Linda's untimely death in December.
But Van still has photo albums, a loving daughter, and a thousand glorious flowers that keep all those memories alive.
The joy Van gets from keeping the beautiful blooms alive keeps him going.
"It's a pretty hobby," Van said. "People in the neighborhood love them, and even though they are only showy for about a month and a half, they put on a good show."
Van encourages neighbors and members of the community to stop by and visit the garden, admire it's beauty, and ask questions about the flowers that bloom there.
His home is unmissable at 3100 Callaway Drive.
"I'm not of the age to do much more with them, but I'll keep them up the best as I can for as long as I can," Van said.