Cherokee citizen Rollie Lynn Riggs was born in 1899 in Claremore, Indian Territory. He graduated from Eastern University Preparatory School, now home to Rogers State University, in 1917, and left Oklahoma for a theatrical career on the east coast.
He wrote over 20 full-length plays and an even greater number of short stories and poems.
Most famously, Riggs' play "Green Grow the Lilacs," served as the source material for Rodgers and Hammerstein's "Oklahoma!"
After serving in World War II, Riggs was inducted into the Oklahoma Hall of Fame in 1948, and after his death in 1954 he has been continuously celebrated.
In 1965, Riggs was inducted into the Hall of Great Westerners of the National Cowboy and Western Heritage Museum.
However, like many of his works, much of Riggs' personal life has been forgotten.
Speaking as a historian of Rigg's life, Claremore Museum of History Executive Director Andy Couch said, "It's a weird place. You want to respect his wishes to keep his relations private, but you also want to celebrate him, because he is such an icon for the LGBTQ community, not only in Oklahoma, but for Native American culture and the Cherokee Nation."
For many years, Riggs maintained a romantic, and professional, relationship with Mexican artist Ramón Naya, born Enrique Gasque Molina.
The events of their meeting are unknown, but they lived together at various times in Mérida, Yucatán, Santa Fe, New Mexico, and New York City throughout the 1930s and 40s. A handful of Naya's original paintings are part of the Claremore Museum of History collection.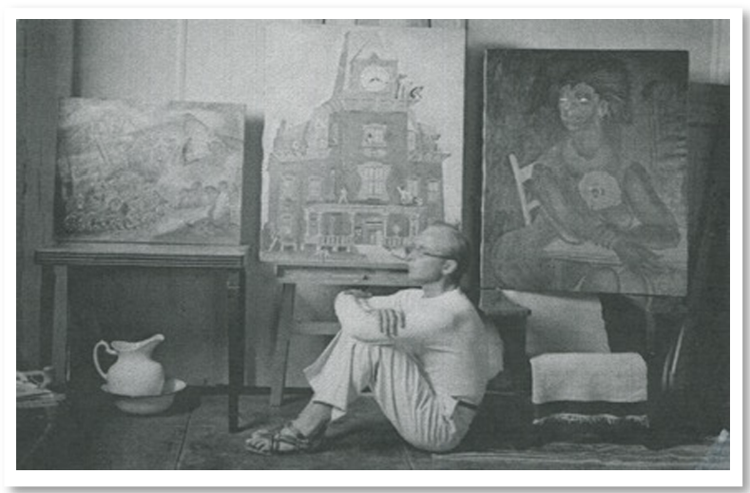 What little is known about Riggs and Naya's relationship comes from letters stored at the Beinecke Rare Book and Manuscript Library at Yale University.
Couch spent a week in New Haven, Connecticut, using roughly 12 hours each day to study the Beinecke's collection.
At the request of the original donor of the letters, they were kept restricted from public access until 2017.
Unfortunately, the only correspondence that is available are the letters from Naya that Riggs kept. If any letters from Riggs to Naya survived, their whereabouts are unknown.
The contents of the letters show the depth of their love and admiration for one another. Most of the highlight the romantic feelings and genuine emotional connection they shared.
In one letter Naya wrote from the Yucatán region of Mexico, he says, "I am going through an awful period about you. It's the negative side of being in love... I'm a romantic, I guess, but I can't help it. I just miss you too much for my own good."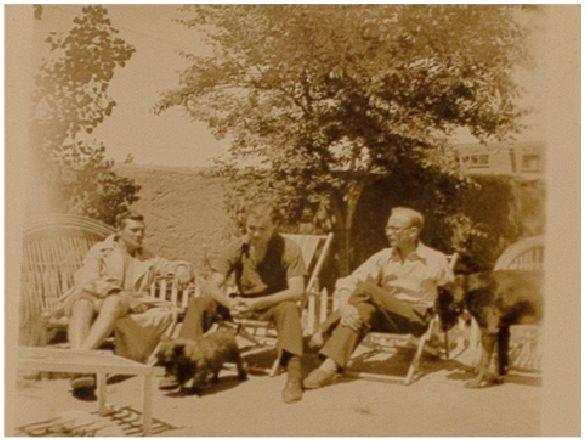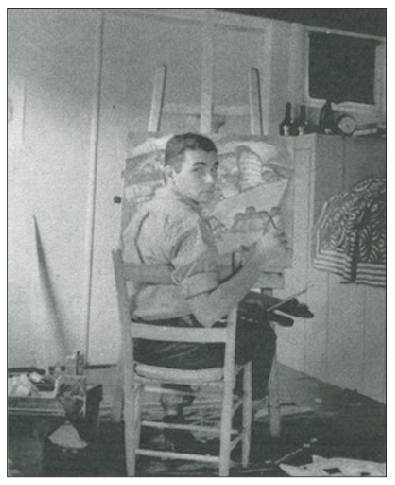 The letter is addressed to Banty, a pet-name Naya gave to Riggs. It was written May 29, 1939.
The letter also contains allusions to one of Riggs' close friends, actress Joan Crawford, and a joke about Oklahoma slang.
Couch said that Riggs was primarily the one responsible for keeping his relationship with Naya private.
The need for privacy was likely due in part to the fact that aspects of homosexuality were still illegal in every state in the union until 1961.
While Riggs kept his romantic relationship with Naya a secret, professionally, Riggs was always one of Naya's most ardent supporters. Riggs served as patron and promoter for Naya's creative works.
In addition to being a prolific, celebrated artist, Naya was also an award-winning writer. He once beat American playwright Tennessee Williams out for a writing award. And Naya co-wrote one of Riggs' radio plays titled "Cow in the Trailer."
Riggs and Naya briefly started their own theatre, called The Vine, where they were going to explore more creative ideas.
While Naya worked in the United States, he faced the threat of deportation back to Mexico on more than one occasion.
"There were a couple of different times when Lynn was writing to keep him in the United States as a worker," Couch said.
One of those letters, addressed to a man named Hal Brynner in 1937 reads, "I want him to stay here as my guest as long as he wants to, and he wants very much to do so. The house runs pleasantly, he has a studio to paint in – and it's a good arrangement for us both, because, as you know very well, it's a hard job for one person to inhabit a house entirely solo."
"Hal, can anything be done to allow him – not only to stay for another six months – but indefinitely?" Riggs wrote. "I'm not going to tell you, Hal, that the American drama (whatever of it is represented in me) will die on its feet if Enrique has to go back – but I'd like you to know that – in the most literal fashion he's a big help to me."
The couple eventually split for reasons that are lost to time, but both creatives are still celebrated by art and literary scholars, if not the general public.
Couch calls Riggs, "the forgotten genius," because his poetry and plays were so influential in their time, but have been largely ignored since.
Riggs' portrait, painted in rainbow colors, decorates the Lynn Riggs Theater at the Dennis R Neill Equality Center in Tulsa, Oklahoma.
The only biography ever written about Riggs, "Haunted by Home: The Life and Letters of Lynn Riggs," was compiled by Phyllis Cole Braunlich and published in 2002.
"The family has been extremely supportive of our efforts and partnership with the Equality Center and we hope to do more things for him in the future," Couch said. "There's not much on Lynn outside of this building and the equality center. … We want to embrace his achievements, and I feel they should be celebrated in more places."