Participants gathered around the gazebo in a Claremore park, sharing homemade cookies and pizza donated by the organizer's grandma.
"Claremore can be an example of what a peaceful protest looks like," said 14-year old, Kai Cook the organizer of the event.
This was the theme that would carry them through the night.
All who attended the "Justice for George Floyd protest" event were invited to share what the protest meant to them, why they were participating.
Love, righteous anger, and a desire to serve as an agent of change was what these teens and adults said brought them together.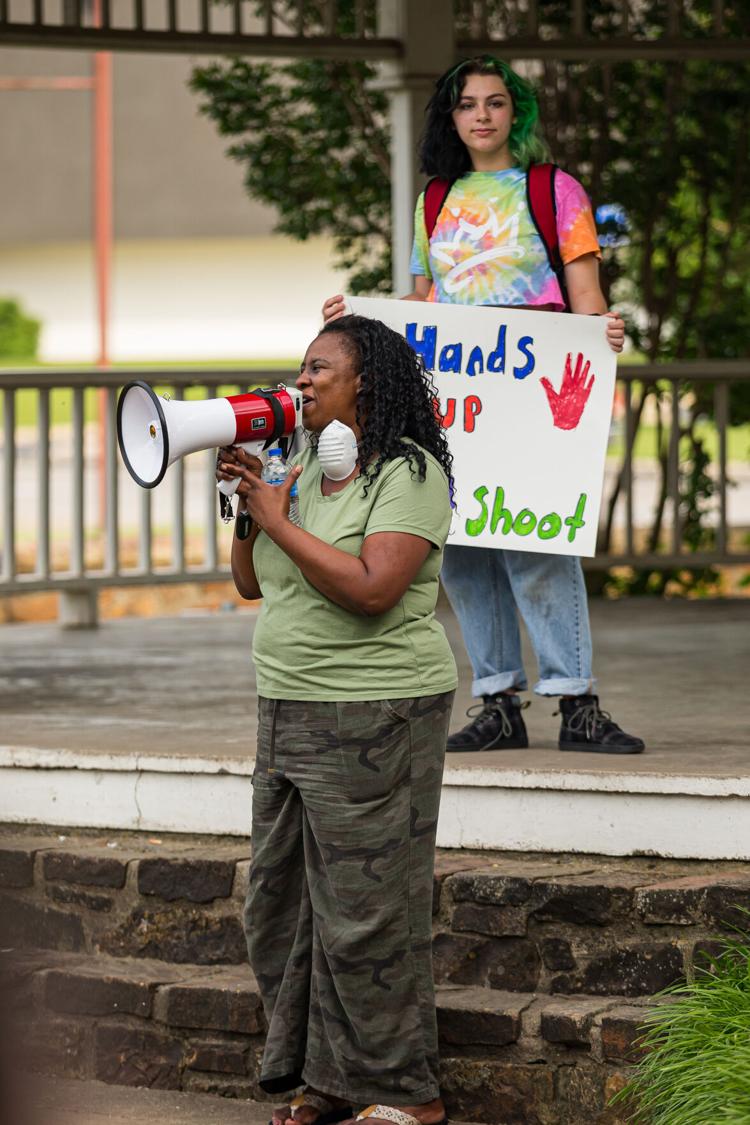 The gathering bowed their head in prayer saying they were going to stand with their black neighbors and friends, in solidarity, and that they were going to make a change in the world. They cheered as passers-by honked and waved in support.
The gathering heard from a local woman who said, as a black woman she appreciates all they were doing.
"Claremore is a wonderful city. You have a lot of wonderful people here in Claremore," she said. "For those of you who showed up to show out today, thank you. And for George Floyd and his family and those who have lost their lives unfortunately due to bad policing or bad decisions, we celebrate them. We celebrate life, justice, and not just for black people, for all people."
She said as the mother of a black son she knows intimately the fear of sending him out into the world as it is today.
As the participants prepared to march she spoke of the men, armed with guns, standing along main street waiting for them to pass through.
"Don't pay attention to those along the side of the road, stay focused on the most important part of this," she said. "Don't get caught up in the name calling and intimidation."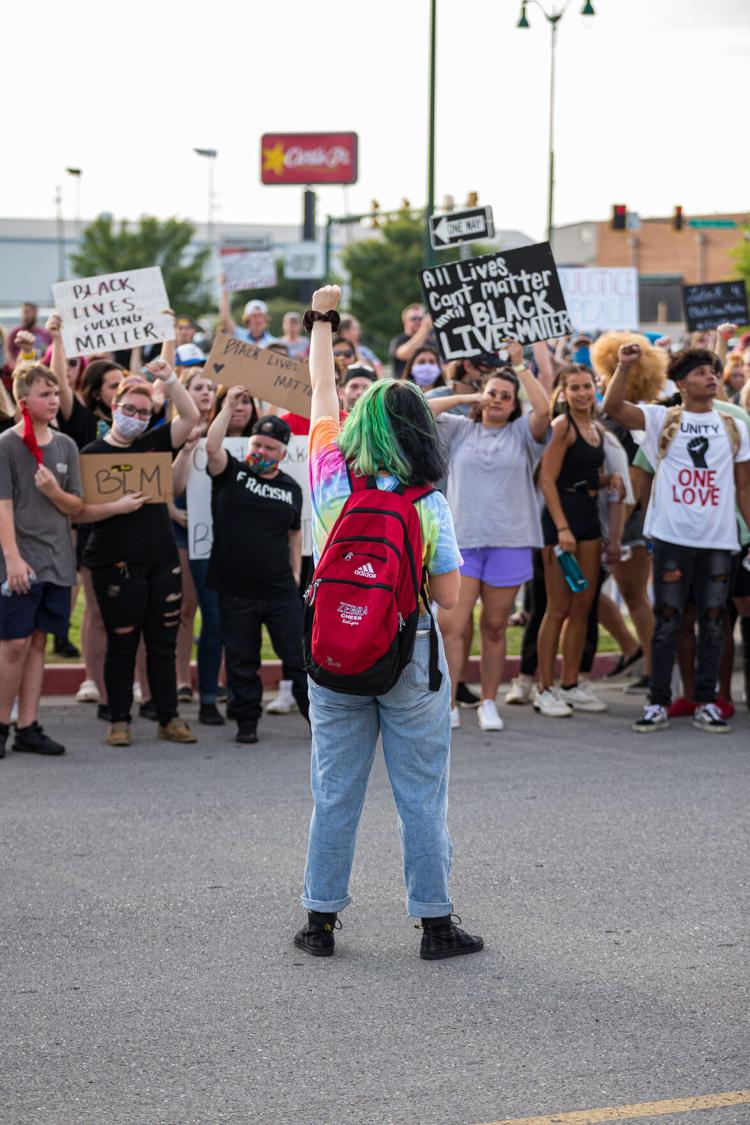 "This is what community looks like," they chanted, holding their homemade posters high as they marched from Gazebo Park, down Claremore Main Street, to the Ne-Mar shopping center.
Claremore Police Department was with them every step of the route, helping them through intersections and across streets.
Cook led the group back through town to the Rogers County Courthouse parking lot.
"White privilege is telling black people how they can protest, how they can mourn," she said. "People didn't like it when Colin Kaepernick took a knee, but that's what I'm going to do."
The teen activist knelt, and the gathering followed suit.
She said she felt compelled to hold this event to use her voice and give a platform to others to do the same.
One by one she named the black men and women who have lost their lives due to police violence. When her voice cracked, the crowed filled in.
People came forward to hug Cook and thank her for what she was doing and the message she was sending.
GALLERY: Justice for George Floyd rally held in Claremore
A "Justice for George Floyd" protest was held in Claremore Tuesday night. The group began at Gazebo Park, marched through town to a prayer event held at Ne Mar shopping center, to the Rogers County Courthouse, then back to the gazebo where they began.
The event was organized by 14-year old Kai Cook.