Moms use the same handful of phrases every time they are asked to describe the joys of motherhood.
It's hard to explain, a love like no other, unconditional, always a part of you, your whole world changes, their needs come before yours, you'd give your life for them.
To non-moms, these phrases border on cliché.
But to new parents Chelsea and Josh Gibbons, they have been infused with a whole new world of meaning.
After getting married last August, Chelsea and Josh Gibbons of Claremore decided it was time to embark on the journey of parenthood.
They were hoping to start with one, maybe wait a few years and have another, probably have a third when all was said and done.
Chelsea's missed period was a thing of joy, followed by an even more exciting positive pregnancy test.
"We found out three days before our first doctor's appointment," Josh said.
Chelsea was dizzy and dehydrated, so they went to the emergency room.
While they were there a nurse performed an ultrasound.
"It was the biggest shock of my life," Chelsea said, glad to be laying done when she heard the news.
"I had to find a chair pretty quick," Josh said.
Triplets.
A one in 1,000 chance, conceived without fertility treatments.
Gunner, Grayson and Ella Joan were born 10 weeks premature on April 18.
Gunner came out first, 3 pounds even, 14 ¼ inches long.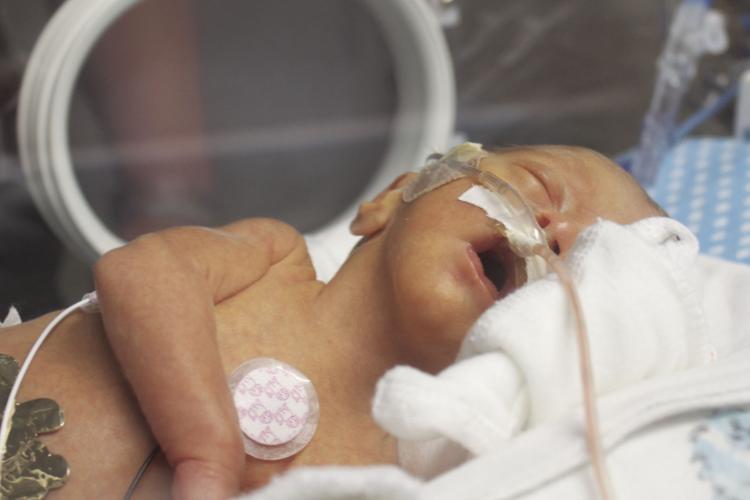 Identical brother Grayson came out second at 2 pounds and 25 ounces, 15 ¼ inches.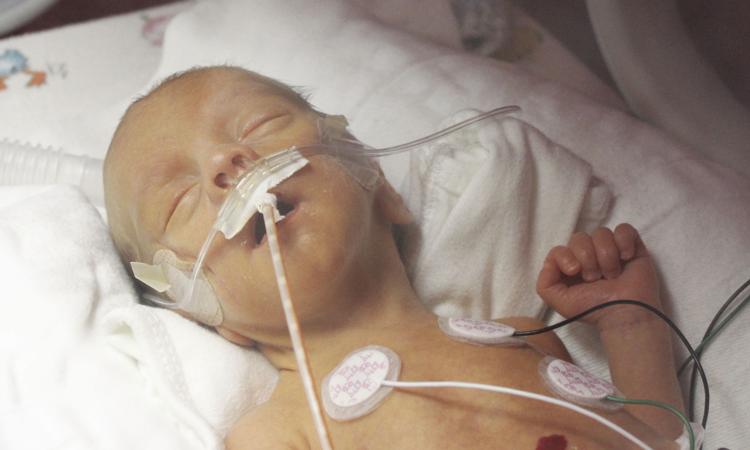 And fraternal sister Ella was the lightest and longest at 2 pounds and 13 ounces and 16 inches.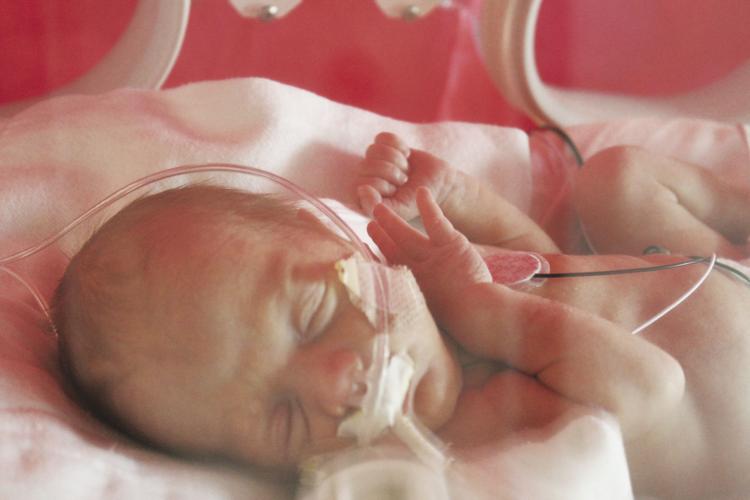 Although very healthy, the babies are still developing in the NICU, where they will likely stay through their due date in late June.
"We're ready for them to come home," Chelsea and Josh agreed. "It's been three weeks but it feels like a lifetime already."
"It's rough not being able to have them at home and cuddle them whenever I want, but at least here they are being taken care of," Chelsea said.
Preparing their home for three infants hasn't been easy.
"We've had to buy times three of everything," Chelsea said. "We have a closet full of diapers, but between the three of them it's not going to last long."
They had to buy a bigger car to fit three car seats. And while they previously had plans to move, now they are going to add on to their existing home.
It's all worth it, though, as they take turns holding their children during visiting hours each day.
"Ella is going to be the boss for sure," mom said. "She will set the sleeping schedule for the boys because she is always awake."
Gunner is already proving to be a heavy and frequent sleeper. Grayson, much like his father, is very laid back.
"I think we did a good job," Chelsea said, smiling at her husband and sleeping children.
"We got the variety pack, so we couldn't have asked for it go better," Josh replied.
Josh and Chelsea's Mother's Day plans are to drive to the hospital and spend several hour staring at their tiny infants, in addition to the hour of skin-to-skin contact they are allowed every day.
They'll also attend a Baby CPR class to help Chelsea prepare for her new full-time job as a mother of three.
With lots of family around to help with the transition, the children will start coming home one at a time after June 20.
And while the words won't mean anything too them for a long time, Gunner, Grayson and Ella Joan will be coming to a home filled with hard to explain, world changing, life giving, unconditional love.