Update: Due to the impending weather forecast, wreath pick up at Wood Lawn Cemetery has been postponed until 1 p.m. Sunday January 12.
---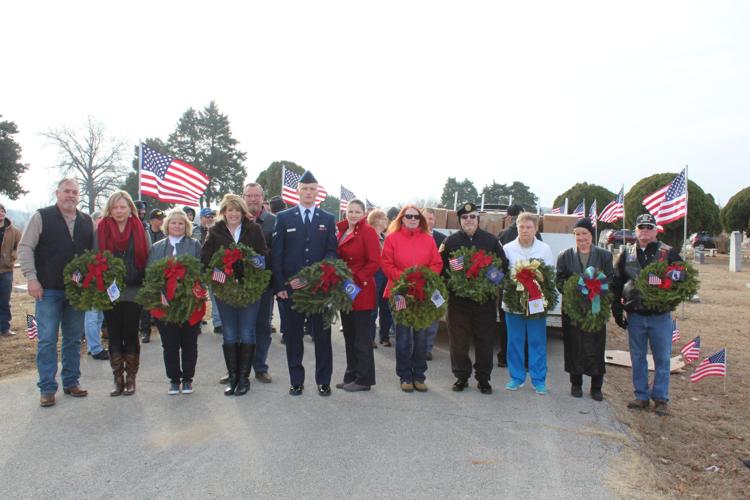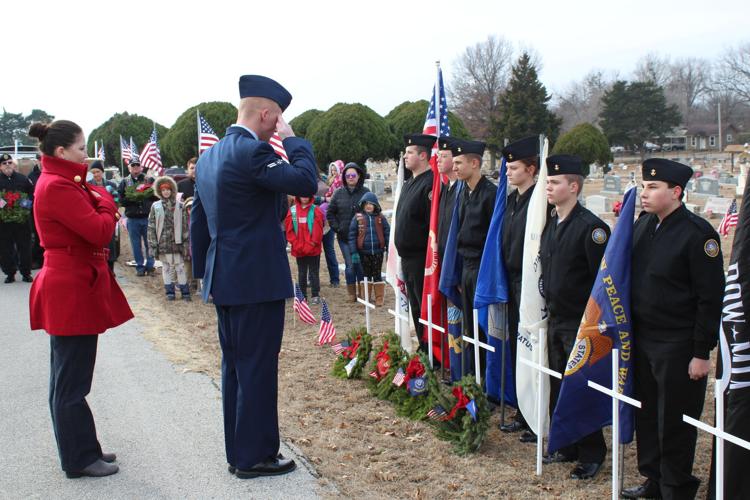 The second annual Wreaths Across America drew a crowd of near 200 to recognize the sacrifices veterans and soldiers have made to preserve American freedoms.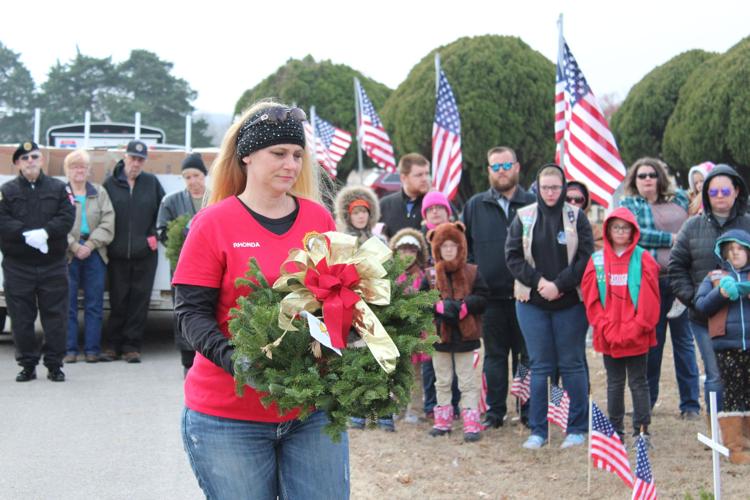 That message was evident in the thoughts, prayers and speeches of all those in attendance, as well as in the 1,400 wreaths donated by the Claremore community.
Following a heartfelt prayer by Jim Milam, Blue Star parents took part in laying ceremonial wreaths on white crosses in front of flags for each of the seven major branches of the military, held by Claremore NJROTC students.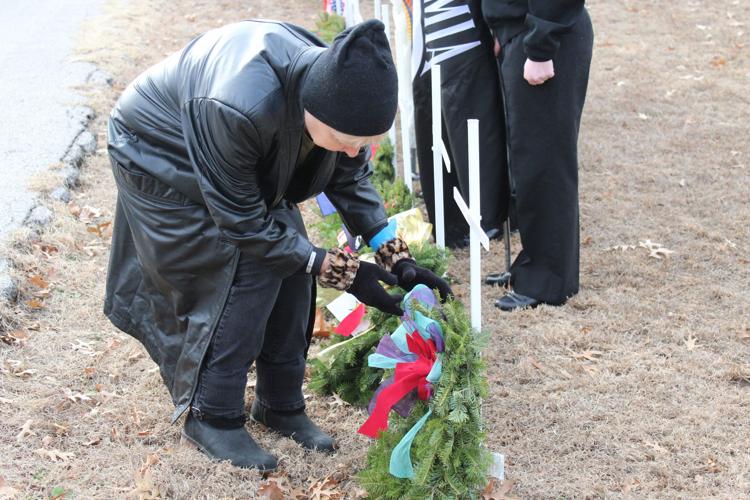 Airman First Class Christopher King and his mother Rebecca placed the wreath recognizing those who have served and are currently serving in the U.S. Air Force.
Blue Star Mom Danette Boston, whose son and daughter-in-law both served in the marines, laid the wreath for United States Coast Guard.
Boston took part in the ceremony because, "I know what it means to lose people you care about who have served."
American Legion member and Army Veteran Ray Watts, who presented the wreath for the United States Merchant Marines, said, "It is an honor to recognize veterans at Christmastime. They are not forgotten and they'll never be forgotten."
County Commissioner Ron Burrows recognized that the outpouring of gratitude at Woodlawn cemetery Saturday morning was happening at cemeteries across the country.
"We are gathered as one nation to remember, honor and teach," Burrow said. "We thank those who gave their lives to keep us free."
Tribal Councilor Janees Taylor, who participated in part to recognize her father and the countless Native American soldiers who fought to defend the United States said, "It is important to honor the memory of the men and women who helped provide the freedoms we enjoy."