A Bill and the White House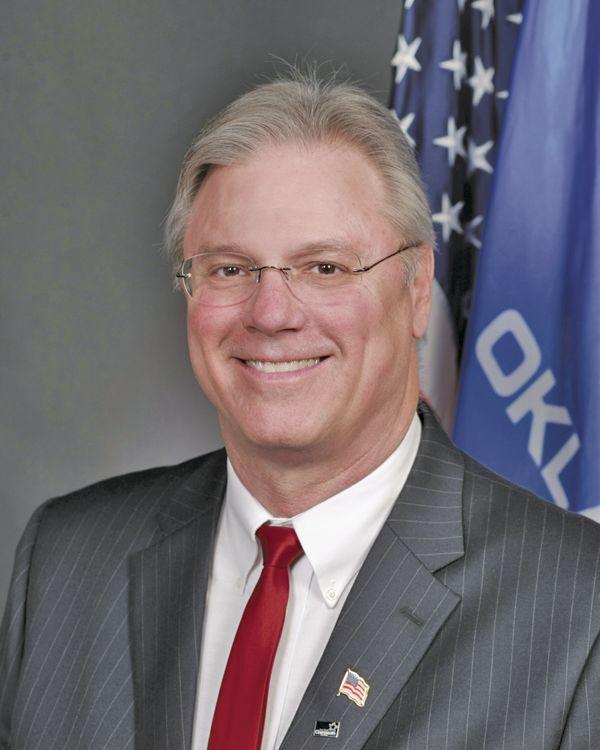 Greetings from the state capitol! During spring break week, I visited the White House to witness President Trump sign an executive order regarding free speech on college campuses and student debt. While I was happy to do so, it was quite a serendipitous moment. A couple of weeks ago, I walked into a conversation where I heard Senator Julie Daniels stating she needed a House author for a bill. There had been some sort of IT glitch at the capitol, and the representative listed on the bill hadn't actually initiated the request. I was familiar with the bill, and immediately volunteered. Two days after signing on, I received a call inviting me to the White House "because of my work promoting free speech". The irony is that the work in the House is just beginning—the senator needed a House author, or by rule, couldn't get a floor hearing on her side of the rotunda. Nevertheless, I am happy to do my part, now that the Senate has passed the bill 36-9.
The Oklahoman Editorial Board wrote a supportive article of Senate Bill 361, ending it with, "The shame is that we've reached a place where such efforts are deemed necessary in the first place". I won't provide a laundry list of reasons why I am running the bill, but rather, let me tell you what it says, and you can decide if it sounds reasonable.
The bill simply requires Oklahoma's public universities and colleges to put policy in place allowing free speech in public areas on campus, generally outdoors-- those readily accessible by the public. It is intended to ensure First Amendment rights are respected on campus by protecting the right to engage in lawful expression. It eliminates "free speech zones" that unconstitutionally limit the places students can exercise their free speech rights. Just as important, it requires the education of students regarding those rights, and responsibilities, and it requires administrators, faculty, and other personnel to understand their duties regarding free expression. Colleges and universities are able to maintain reasonable time, place and manner restrictions narrowly tailored in service of a significant institutional interest, but are required to detail their policies in student handbooks and on their websites, and to report those details to the legislature. It allows alleged victims to bring a cause of action for violation of their free speech rights. The bill is "viewpoint neutral", meaning it does not tilt one political direction or the other. Finally, it specifically defines expressive activities as those that are "lawful", including peaceful assembly, protests, speeches and guest speakers, distribution of literature, carrying signs, circulating petitions, and the like. And it does not supplant current laws-- you can't incite to riot, slander, commit libel, harass, engage in hate speech, etc.
As for the White House visit, I could go on about the experience, but will focus on three major takeaways. First, the East Room ceremony was geared towards the university and college students in attendance. By my count, there were about 120 students in the room. They were from schools all over the east coast and the midwest, although I think a couple had traveled from Washington. My understanding is that each had been invited because they had experienced some sort of free speech restriction. Generally, they were either prevented from exercising their rights, or had been shut down while thus engaged, but one told me he had been threatened with disciplinary action. And it was a bit humbling when, upon hearing why we were there, they thanked us for running the bill, on behalf of Oklahoma's students. Second, the students really connected with the President. Things look different in person, and the affection between these students and the President was very real.
Finally, the President's comments focused on his intent to ensure free speech is protected on campuses using the executive branch's grant making-authority regarding research dollars. (His comments on student debt essentially laid out the problem, but promised a plan "soon".) However, the order itself provide no details. To me, that makes it imperative that we pass SB361—we don't want someone in Washington DC deciding what free expression looks like on our campuses. Oklahomans will decide once SB361 is passed and implemented. I enjoyed the visit to the White House, and was honored and grateful for the invitation, but would rather we deal with this issue ourselves.
So, what do you think about the bill? As always, please drop by the office if you happen to be in Oklahoma City. You can call my office at 405-557-7380, or write to me at Representative Mark Lepak, 2300 N. Lincoln Blvd, Rm. 441, State Capitol Building, Oklahoma City, OK, 73105.
State Rep. Mark Lepak (R-Claremore) can be reached via email at mark.lepak@okhouse.gov.