Hard work paid off on the mat for Claremore wrestling.
Despite competing in an intimate sport during a time in which close contact with others is discouraged because of the COVID-19 coronavirus pandemic, the Zebras persevered and closed the OSSAA Class 5A State Championships with a Herculean effort over the weekend.
Of the six wrestlers Claremore sent to Jim Norick Arena at the State Fairgrounds in Oklahoma City, five advanced to the championship round of their respective weight classes. Three of those — Kearanie Johnson, Kaden Stanley and BK Seago — reigned supreme over the competition to capture state titles.
Meanwhile, Aiden Boyd and Ashton Stevenson finished as runner-ups in the 120- and 170-pound divisions while Kai Schultz took fourth at 145 pounds.
Thanks to those accomplishments, Claremore finished second of 21 teams in Class 5A with 82 points, behind only Collinsville (160.5 points). That placement came despite being ranked 11th coming into the state tournament.
The Zebras also claimed their second-consecutive academic state championship with an average GPA of 3.661.
"It was one of those deals where we kind of envisioned that this was possible, but we weren't sure if it would all come together," Claremore coach Chad Willard said. "All the pieces had to fall into the right spots, and now that it's all said and done, I don't want it to be over. I wish it was still going on. We're all trying to hang on to this feeling of not letting go of that moment. I've watched the video of BK getting the takedown with two seconds to go a hundred times; I just watched it over and over.
"We just want to hang on to the feeling and let it sink in, which it really hasn't yet, but it was an unbelievable experience for everybody."
Johnson's performance perhaps stood out the most, though, for she became the first official 127-pound girls champion in state history. She won the 112-pound division in 2020, but the tournament wasn't sanctioned by the Oklahoma Secondary School Activities Association.
She was so dominant, in fact, her three matches on the way to the title lasted a total of only 2 minutes, 30 seconds. She won every match via pinfall, defeating Laurin Walls of Norman in 14 seconds, Shawnee's Selah Citizen in 41 seconds and Rain VanTassel of Hinton in 1:35.
All that despite dealing with a torn labrum and a torn capsule in her right hip.
Johnson's superiority over the competition earned her the Outstanding Wrestler Award.
"It felt a lot different than I thought it would because this was just like any other tournament because it's not as tough as wrestling guys for 14 years," Johnson said. "But after I won, it kind of hit me, and I even started crying because it felt good to finally get the recognition of wrestling in Oklahoma as a girl."
Johnson plans to continue her wrestling career at Gannon University in Erie, Pa., which is more than 1,000 miles from Claremore.
She had several other offers ranging from Nebraska to South Carolina, but Gannon's healthy mix of academics and team community ultimately swayed her to the Quaker State.
"They have three to four practice partners per week, so I really wanted a team where I can come on and get challenged in the room rather than just walking on at a place where they're building the team around four girls," Johnson said. "I want a team that's already established and ready to go."
Similar to Johnson, Seago is no stranger to winning.
The junior transferred from Skiatook this school year after helping the Bulldogs to consecutive dual state championships in 2019 and 2020, but he never won an individual title. That changed in 2021.
Seago defeated Brayden Gilkey of Collinsville via a 5-4 decision to win the 182-pound division, scoring a takedown in the final seconds.
"I just had to work with the time that was left and really work in to getting the takedown because I knew I had to get one," Seago said. "It was tough, but I was glad that I got it because there was not much time left. It was sketchy."
He beat Sapulpa's Micco Jones and Gage Hamm of Coweta en route to the championship match.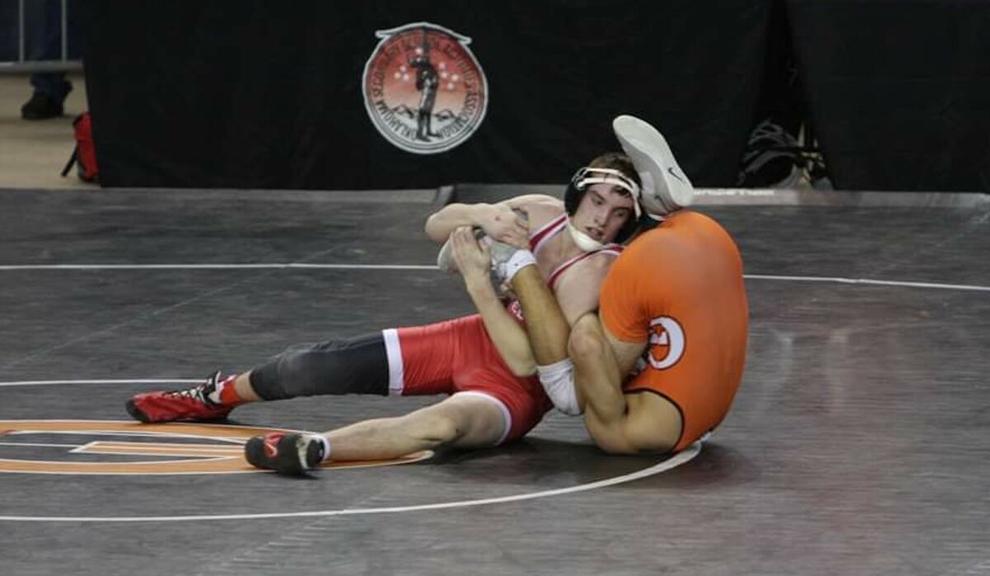 Seago said the move to Claremore was tough at first because he made so many memories at Skiatook, but he found competing as a Zebra to be refreshing.
"Coming over here, everything was smooth during football, and I knew I had a huge job to do during wrestling season," Seago said. "Being able to win a state title this year was something I've worked really hard for, and I'm really glad it worked out the way it did. It felt good for the community of Claremore as well. I've gotten a lot of love from a lot of people here in Claremore already, and this is the greatest community, honestly. I'm loving it."
Although Seago is at the top of his class as a junior, he wants to avoid getting complacent heading into his senior year.
He doesn't want to regret how he handled himself on the mat, and keeping a level head will help him accomplish that goal.
"I just want to leave everything on the mat and have no regrets," Seago said. "I'm going to have a target on my back now that I won, and I like that because I like the competition. I need to stay humble throughout this whole time; no cockiness — none of that. Just fly around and have fun for my last year."
Stanley earned his first taste of individual glory as well after finishing as a runner-up in the 126-pound division in 2020.
He moved up two weight classes to 138 pounds this year as a senior, but that didn't hinder his resolve as he topped Bronson Burcham of Coweta in a 5-3 decision to win the state title. Stanley reached the championship match by besting Collinsville's Garrett Strickland in a 3-1 decision in the semifinals after pinning Elbert Grant of Tahlequah in 1:35 in the first round.
"I just knew what I came to do, and I felt excited and ready to go," Stanley said. "Not so much nerves — a little bit of nerves — but it was more about getting the win, and that's what happened. Going up two weight classes sounds like a scary thing, but when you're ready to go and you make the weight, it comes down to your skill most of the time, and it did."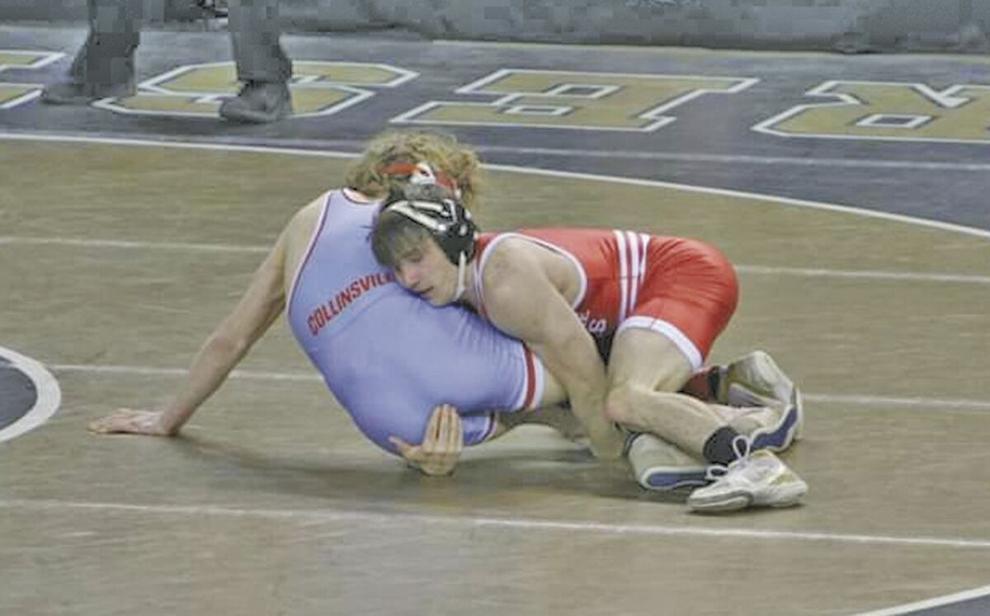 Stanley defeated Burcham by the same score in the semifinals of the Class 5A East Regional a week earlier, and though the results are identical, he said he felt more in control and more confident this time around.
"I controlled the pace of the match well," Stanley said. "At regionals, it was a little more crazy of a match, and I was a little tentative on my feet and wasn't as aggressive as I'd like to be. I didn't want it to be like that this time. It was great getting a controlling win over a guy like him."
Going from a state runner-up at 126 to a state champion at 138 makes Stanley feel like he has come a long way in his wrestling journey, which will continue in college at a school to be determined.
He went through the process of defeat and used it as motivation to reach the ultimate prize of becoming a state champion.
"It's unbelievable," Stanley said. "The hard work pays off, and my training pays off. That's what it comes down to. It's not the weight or anything else — it's just how you're working in the room and how your technique is going to end up being."
Boyd and Stevenson are now going through the same process Stanley endured after losing their title bouts.
Boyd fell to Grant Gober of Carl Albert in a 17-12 decision at 120 pounds while Glenpool's Garrett Wells bested Stevenson in a 3-0 decision at 170 pounds.
Although the outcomes were disappointing for the pair of Zebras, Willard said they will take those losses and turn them into learning experiences that will hopefully carry them to the top next year.
"As a program, we have an order of how we want things to go," Willard said. "As a sophomore, our goal is to find a way to the state tournament. As a junior, we need to find our way into a medal match and try to get on the podium to kind of get that feeling of being through the nerves and stuff. And as a senior, we want to be on top. That's kind of the progression now, and that's how Stanley progressed. He finished third, second, first. (Boyd and Stevenson) have had that moment of being there and the disappointment, and they'll just ride that and carry it into their senior years.
"When it's all said and done, they're going to get their rings and ride off into the sunset, just like Stanley's going to."
In terms of team standings, though, Willard said no match was more important than Schultz's comeback victory over Duncan's Blayton Montgomery in the 145-pound consolation quarterfinals.
He trailed 5-0 after the first period but ended up stealing a 12-5 win before defeating Dean Madison of Guthrie (11-4 decision) on the way to the third-place match against El Reno's Daegen Griffin.
Schultz lost to Griffin in a 5-3 decision, but him reaching that point helped Claremore land its second-place finish.
"If he doesn't do that, we don't finish second," Willard said. "Kaden and BK's firsts are equally important to Kai Schultz's fourth when it comes to the team race. The second period comes, and we win the toss, and coach (Zac) Webber says, 'What do you think?', and I said, 'Put him on top right now because we're down 5-0.' At the end of the period, it was 10-5, us. He just never panics. He has that mentality where he's always in matches, and people don't have that. That's not something people can do, but he does it. He just doesn't care what the score is and continues to push. He for sure leads the team in comeback victories."
Among other notable performances from Rogers County athletes, Jose Flores of Inola won the Class 3A 152-pound division via a 6-5 tiebreaker over Salina's Jack Wilkins, marking his second-consecutive state title. He won the 138-pound division in 2020.
Gabe Grazier of Oologah placed second in the Class 4A 285-pound weight class.