For more than 20 years, Claremore baseball has taken out-of-state trips to compete in tournaments during spring break.
That streak officially came to an end on Thursday afternoon following the OSSAA's postponement of several sanctioned events in lieu of the coronavirus, or COVID-19, threat.
Although school districts were given the option to continue regular season contests as originally scheduled, Claremore Public Schools elected to err on the side of caution.
The Zebras (5-0) were set to compete in the Gulf Coast Classic in Gulf Shores, Ala., from March 16-19. It would've been their third-straight trip to that destination.
Claremore would've played the likes of Alabama Christian Academy (Montgomery), Jackson South Side (Tenn.), Roane County (Kingston, Tenn.) and Lake County (Tiptonville, Tenn.).
Instead, it will be relegated to a homebound spring break.
"It's just disappointing for the boys," Zebras coach Jim Sherl said. "They work hard all year, they raise money, they look forward to it and they compete to get on the travel list to go. It's always a fun trip. We get to play the best of the best from around the country, and it's always a good measuring stick for us early in the season.
"Some of these kids have worked for two, three or even four years to make that trip, and they are going to miss it."
Wednesday night is when things began unraveling, and not just in Oklahoma.
After NBA player Rudy Gobert, who plays for the Utah Jazz, tested positive for the coronavirus just prior to the team's game against the Thunder in Oklahoma City, major sports organizations took extraordinary measures to ensure the safety of players, staff and fans.
The NBA almost immediately suspended its season for at least 30 days, and the NCAA followed suit with the cancellation of winter-sport postseasons and all spring sports.
However, the OSSAA didn't take action until another Jazz player, Donovan Mitchell, tested positive for the virus only a day after visiting Del City High School on Wednesday.
Less than three hours later, a mass shutdown of all sports around the state was implemented.
As Wednesday's madness unfolded, Sherl held a parent-player meeting regarding the Alabama trip. At that point, it was still greenlit.
"Some schools started canceling spring break stuff, so when we walked into the meeting, there was a lot of discussion like, 'Hey, what about us?'" Sherl said. "And I had just had a meeting with (CPS athletic director Duwayne King), and he said at this time nothing affects us."
That wasn't the last time Sherl would hear from King, though.
Sherl received a call from King midmeeting, inciting a fear of the trip's cancellation. All the parents and players waited anxiously as the two discussed the ongoing situation.
"All the players and parents were watching," Sherl said. "He was letting me know that we were going to have a meeting with the superintendent (on Thursday) to discuss the possibilities of the trip."
Claremore's excursion to Alabama was canceled shortly after the OSSAA announced the postponements during a 12:30 p.m. press conference Thursday.
Of course, the Zebras didn't just lose out on a fun-filled week of baseball in 75-degree weather. They will now miss a prime opportunity for team bonding.
Despite his team going 0-4 in last year's Gulf Coast Classic, Sherl said the quality time spent together bolstered team spirit and built camaraderie among teammates.
"More than baseball, that trip is for team bonding," Sherl said. "We call it a fun business trip — we have a lot of fun, but we also have business in there. When we return from that trip, our team is usually a closer team, and they're a more tight-knit team."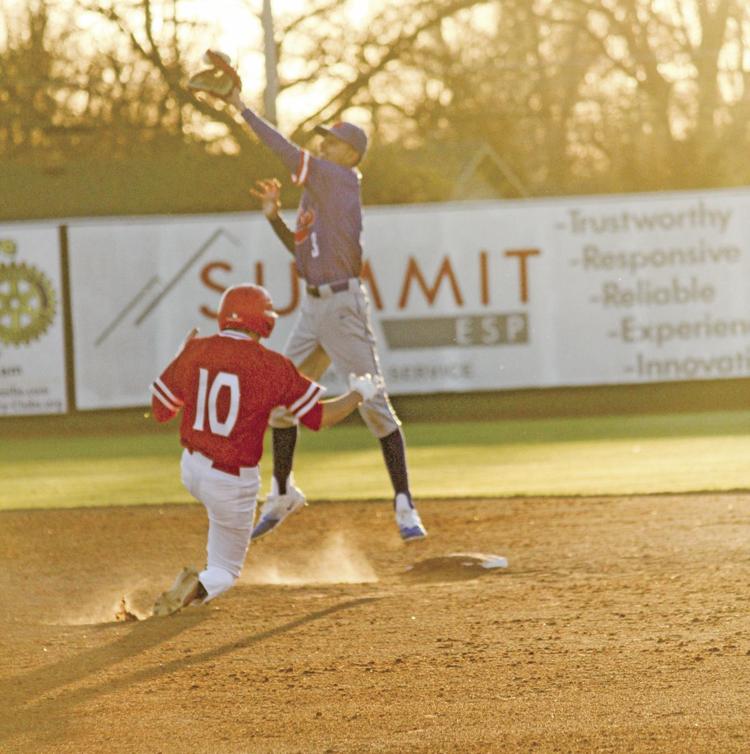 Claremore must now found another avenue to duplicate those results.
Luckily, Sherl has already been in touch with booster club president Steve Smallwood, and they are in the process of finding something the team can do together.
"I don't know what it is, I don't know when it is or how it is, but we'll definitely do something," Sherl said. "The kids have earned that, and they deserve that."
The schedule change was a huge bummer for all the seniors, including Blake Stone.
Stone, who was set to make his second start on the mound against Vinita on Thursday, traveled with the Zebras for only one out-of-state trip during his career.
Although he is disappointed about having to miss his second Alabama journey, Stone said he hopes the Vinita game is the extent of the regular-season cancellations.
"I was looking forward to pitching, but I guess there's nothing we can really do about it," Stone said. "It's out of our control. I just hope it doesn't mess up our regular season as much as they say it's going to."
Even when the cancellation was confirmed, Stone's family still planned to make the 12 ½-hour trek to Gulf Shores until they learned all the public beaches would be closed.
That is no problem for Stone, however, for he already has a contingency plan in place.
"I'm probably just going to go fishing most of the time and hang out with my friends," Stone said.
But what of all that money raised for the Alabama trip? Where will it go?
Sherl has a plan for that as well, thanks in large part to Sen. Marty Quinn.
When Claremore's hotel refused to provide a refund, Quinn—a Republican who represents District 2—contacted Alabama Attorney General Steve Marshall about the issue.
Just after 2 p.m. Thursday, Claremore received a full refund from the hotel.
"It's normally somewhere between an $18-24 hundred trip when it's all said and done," Sherl said. "This year, we were at about $12,250 in deposits and everything else. We want to thank Sen. Quinn for whatever dealings he had to do with that."
That large sum of money can now be used elsewhere for the players' benefit.
"The money is going to be put back toward our kids," Sherl said. "Whether it be through uniforms or equipment; we have a lot of needs. They raised the money, it's their money and it's going to be spent on them."
As for what the future of the regular season holds, no one knows quite yet.
Activities could begin again as soon as Monday, March 23, or they could be delayed even longer than that if the coronavirus threat doesn't recede before then.
Regardless, spring break provides a perfect monitoring opportunity for the OSSAA. If student-athletes, including their family and peers, can avoid contracting the virus, spring sports could go on as scheduled. If not, Oklahoma high schools might be in danger of an NCAA-level cancellation.
That would be a catastrophe that could go down as the worst sports year in Oklahoma history.
For now, the thousands of athletes and coaches in Oklahoma are living on hope.
"As of right now, we're allowed to practice," Sherl said. "Moving forward over spring break, we're not sure if we're going to be able to play or if we're going to be able to practice or how we're going to get our guys their bullpens. Guys are missing out on opportunities, and we hate that for them.
"There are a lot of questions."