CLAREMORE — After top two finishes in three tournaments this spring, coach Steve Brown and the Rogers State University men's golf team was looking forward to defending its title in this week's Hillcat Classic.
The Hillcat Classic, an event with competition for both men's and women's teams was to feature some 18 schools and more than 100 collegiate golfers, was slated to be played Monday and Tuesday at Bailey Ranch Golf Club in Owasso.
But Monday and Tuesday came, and there was no tournament. Only a little rain.
However, it wasn't the rain that stopped the tournament from teeing off.
The evolving COVID-19 coronavirus pandemic spawned a flurry of announcements in the sports world last week, one of which came from the NCAA on March 12 with the cancellation of all remaining NCAA winter and spring sports championships for all levels of the association.
On the heels of that announcement, Brown and his team learned late last week of the postponement of the remainder of the school's 2019-20 athletic season to include winter and spring sports competition.
Then on Tuesday (March 17), Rogers State, along with the Mid-America Intercollegiate Athletics Association — the conference in which RSU is a member — announced the cancellation of the remainder of the 2020 springs sports schedule.
"We were having such a good spring," Brown said on Monday afternoon before yesterday's combined league and school announcement was made that ended the season for the Hillcat men's golf team as well as RSU's other spring sports.
"It almost felt like…(a) conspiracy," he added about his thoughts when telling his team late last week of the then postponement in play for the team this spring.
"But every team feels the same. Every team wants to finish out. It's one of those things where it certainly hurts. It's one of those horrible 'what ifs.' What if we could have got to finish? How far could we have gone?"
With the cancellation of the remainder of the season, Rogers State will not play in the four remaining events on its schedule, including the MIAA Championships that was slated for April 20-22 at Monkey Island, Okla.
Of course, that also means there will be no possibility of advancing to NCAA post-season action.
After claiming the team title in the 12-team Jack Brown Memorial in Laredo, Texas, to begin the spring, the Hillcat linksters followed with a second-place finish among 10 teams in the Battle of Hilton Head at Hilton Head, S.C.
The squad then captured its second consecutive runner-up finish March 10-11 in the nine-team LCU Chap Classic in Lubbock, Texas.
That event, though, would prove to be the final one this season for RSU.
"The immediate response was we were devastated," Brown recalled about the squad's reaction late last week to his news of the halting of play.
"Everybody was angry. Everybody was just devastated. We had three really solid tournaments in a row. We were planning out the rest of the year and looking forward to facing some teams that were ahead of us with the possibility of overtaking them."
Brown, in his third season as RSU's head coach, explained the importance of an athlete having a season come to an abrupt end short of its scheduled conclusion.
"For a student-athlete in college, it is their life," he said. "To have that taken away, it takes a little while to really look at the big picture."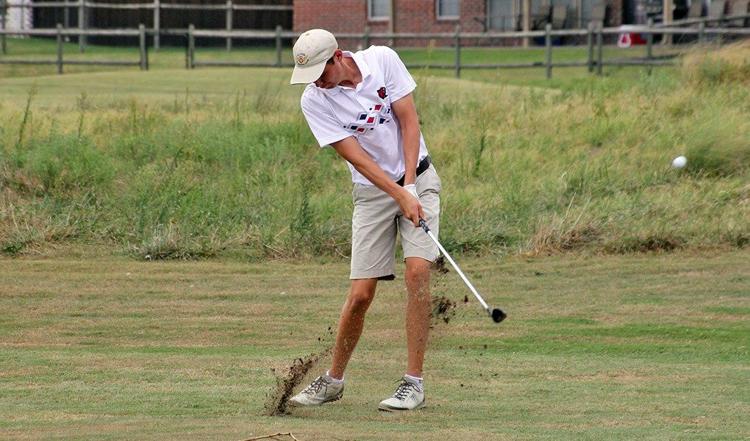 Adam Dahlstrom, the lone senior on this year's roster of eight, was shocked by the news delivered by his head coach late last week.
"To be honest, it was just hard to believe," he said. "It was surreal. It still feels surreal. A week ago, we were in Lubbock, and we barely missed out on winning that tournament. Then (we were) coming back to our home tournament that we won last year.
"When we were in Lubbock, we heard some rumors about March Madness maybe playing without audiences, fans, spectators," he added. "But I never, never thought that our season … that was so out of the blue."
Late last week, the NCAA announced that student-athletes in spring sports would be granted an extra year of eligibility although details of the particulars of the announcement remain to be resolved.
But Dahlstrom, who is from Stockholm, Sweden, does not plan to return to compete for the Hillcats next spring.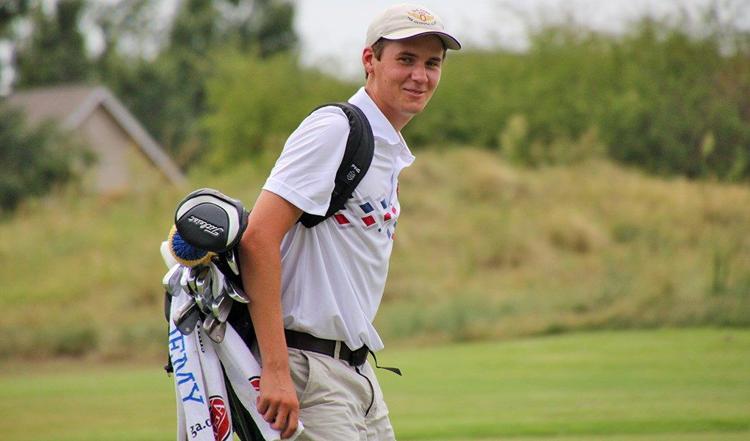 "Personally, I am hoping to graduate in May and then go on away from college," he said. "But as far as for other athletes, I hope the NCAA does give them their eligibility back. I don't know if that is finalized or not.
"For me, personally, I am planning on graduating and starting to work and see where that takes me. I really hope that, for all the other athletes, they get that year back."
Dahlstrom hates to see the promise that this season held for RSU come to an end.
"As a team, this is my fourth year here," he said. "This is by far our best chance, I think, to really make it and do well and compete at nationals. We had a good run my sophomore year and made it to (NCAA) regionals. The team we have going right now is looking really, really good."
Brown added that, beyond the team's success on the golf course, there is something special about this year's Hillcat squad.
"It wasn't just the season and our hopes and dreams and everything for moving beyond conference and regionals and making it to nationals," he said. "It wasn't just that.
"I have never seen a team, and I think this is my 10th year being involved with a college team, that got along so well," he added.
"I have never seen a team that just enjoyed practicing and competing together so well and helped each other improve as much as this team. I think that also kind of spoke to it. To have that taken away, we won't — at least for this year — get a chance to practice together. I think that was a big part of it as well."