Great performances come and go, but some forever live on in our minds as tokens of nostalgia.
Some are simply unforgettable because of circumstances, and others are memorable because of the sheer athleticism it took to pull them off.
I've covered sports in some capacity for nine years — since my sophomore year of high school — so I've seen my fair share of terrific performances. Heck, I've covered two Heisman Trophy winners and two NBA MVPs in just the past few years.
Unfortunately, some of those memories have been lost to time. When you cover sports for a living, it is hard to keep all those performances stored long term.
There are some that immediately come to mind, though, when I think 'most memorable'.
I'll start with an athlete who I covered during my time at The Lawton Constitution.
In a game full of offensive explosions between Lawton MacArthur and El Reno on Sept. 29, 2017, Highlanders quarterback Racer Felter completed a Heisman-esque performance.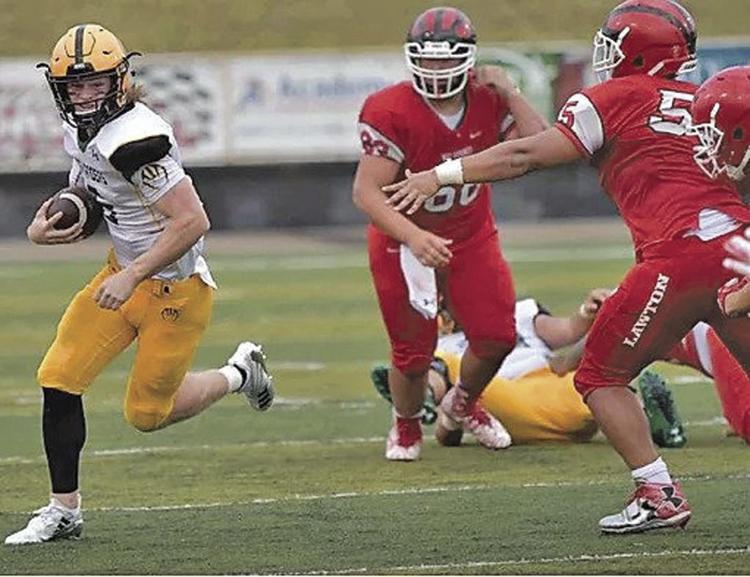 The sophomore channeled his inner Lamar Jackson, shredding the Indians' defense for 551 yards total and five touchdowns on the way to a 64-35 Mac win. He completed 17 of 25 throws for 395 yards and three touchdowns while also adding 156 yards rushing and two scores on 16 carries.
His most impressive feat came when he accounted for three touchdowns — two passing and one rushing — in two minutes of game time late in the second quarter.
Felter's touchdown passes came on throws of 73, 40 and 65 yards — all to Jarious McKnight, who finished with 270 yards receiving on only seven catches.
Mac running back Nick Mahan had quite a showing as well, rushing for 246 yards and four touchdowns on 33 carries.
To put it in perspective, Felter spearheaded an 826-yard night for the Highlanders, which still stands as the school record. The teams combined for 1,388 offensive yards in all.
El Reno's running back Hunter Cometsevah left a lasting impression on me as well, finishing with 335 yards rushing on 32 carries with touchdown runs of 34, 66 and 59 yards. He had 251 yards on 19 carries in the first half alone.
Staying in the Lawton area, I want to flash back to Oct. 19, 2018, for a game between Lawton High and Choctaw.
Wolverines running back Miles Davis and Choctaw's two-headed rushing attack of Corey Williams and Deysean Moore combined for 680 yards rushing and 10 of the game's 11 offensive touchdowns.
Yeah, there was a lot of scoring in this one.
Davis led the way, tallying 300 yards on 37 carries to go along with four scores. On the other side, Williams finished with 264 yards and three touchdowns on 25 carries, and Moore carried the ball 22 times for 116 yards and three scores.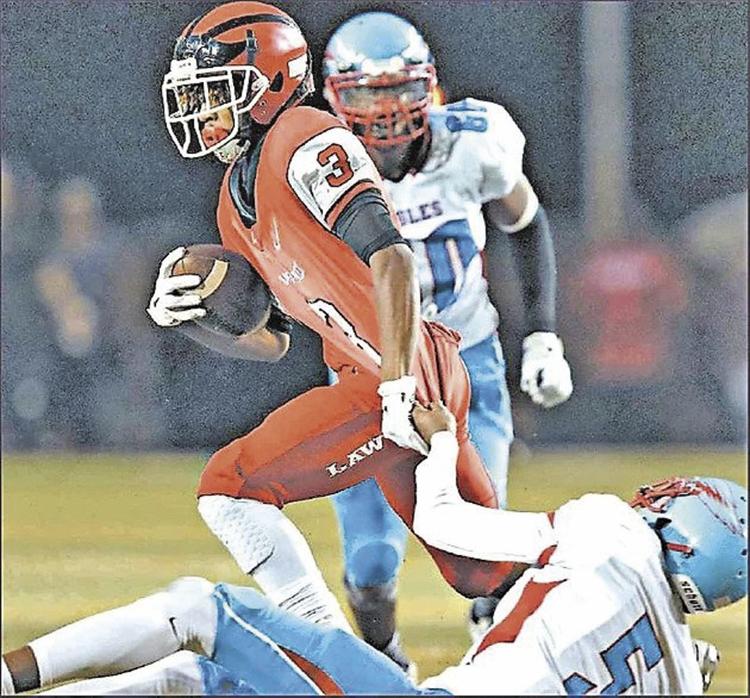 It took Davis only six carries to reach the century mark, thanks in part to an 80-yard run on his second touch of the game on LHS's first drive.
Of course, each had their fair share of chunk-yardage gains.
In addition to the 80-yarder, Davis had four other runs go for 10 yards or more, including touchdown runs of 42 and 51 yards. Eight more went for at least 5 yards.
Williams had similar feats, bursting free for runs of 23, 34 (TD), 14, 11, 16 (TD), 18 and 10 yards. Only eight of his 25 carries went for less than 5 yards.
Moore had only three carries go more than 10 yards (12, 21, 12), all of which came on consecutive carries, but seven other carries went for 5-plus yards.
In all, the teams combined for 732 yards rushing and 932 total. It was an offensive showcase to behold.
But wait, there is more.
As electric as the offenses were, one player being in the right place at the right time on two occasions sparked the Wolverines to their 54-44 shootout win.
Elijah Reyes, a junior, had never scored a touchdown at the varsity level, but on this night he scored a pair of defensive touchdowns in less than two minutes during the third quarter.
The first came when Reyes scooped up a blocked punt and returned it 23 yards to the end zone.
His second score came about 1 minute and 18 seconds later when the ball bounced right into Reyes' awaiting hands only moments after Yellowjackets quarterback Thad Williams was stripped of possession.
Reyes covered the necessary 25 yards for a score, giving the Wolverines a commanding 41-23 lead with 33 seconds remaining in the third. It was 28-23 before his timely scores.
I remember this next performance for the wrong reasons — Klay Thompson in Game 6 of the 2016 NBA Western Conference Finals.
I was covering this series for OklahomaSports.Net, and 21-year-old me was ecstatic.
Oklahoma City led the series 3-2 heading into the game, and though my NBA Finals credential had already been approved, it was contingent on the Thunder advancing. If the Warriors completed the comeback from their 3-1 deficit to advance, my credential would be canceled.
To make my dreams come true, all the Thunder had to do was win this game.
Thompson had other plans.
He shot unlike anyone ever has in the postseason, hitting an NBA playoffs record 11 3-pointers — including five in the fourth quarter — to finish with 41 points.
Nineteen of Thompson's points came in the fourth quarter.
His eruption from beyond the arc was enough for Golden State to secure a 108-101 victory and even the series at three games apiece.
The Warriors went on to win Game 7 as well, dashing my hopes entirely.
Kevin Durant left Oklahoma City for Golden State later that summer, and the rest is history. The Thunder haven't advanced past the first round since.
Thanks a lot, Thompson.
And last but not least, we're staying on the hardwood for the freshest of memorable performances I've covered.
On Claremore basketball's Senior Night this year, senior Hailey Grant surpassed 1,000-career points with a double-double of 23 points and 19 rebounds in a 59-50 overtime win over Glenpool.
The significance? Her mother, Lynette, passed away less than 48 hours prior to the contest after a battle with cancer.
During the Senior Night ceremony in front of a standing ovation, Grant clung to a framed picture of her late mother.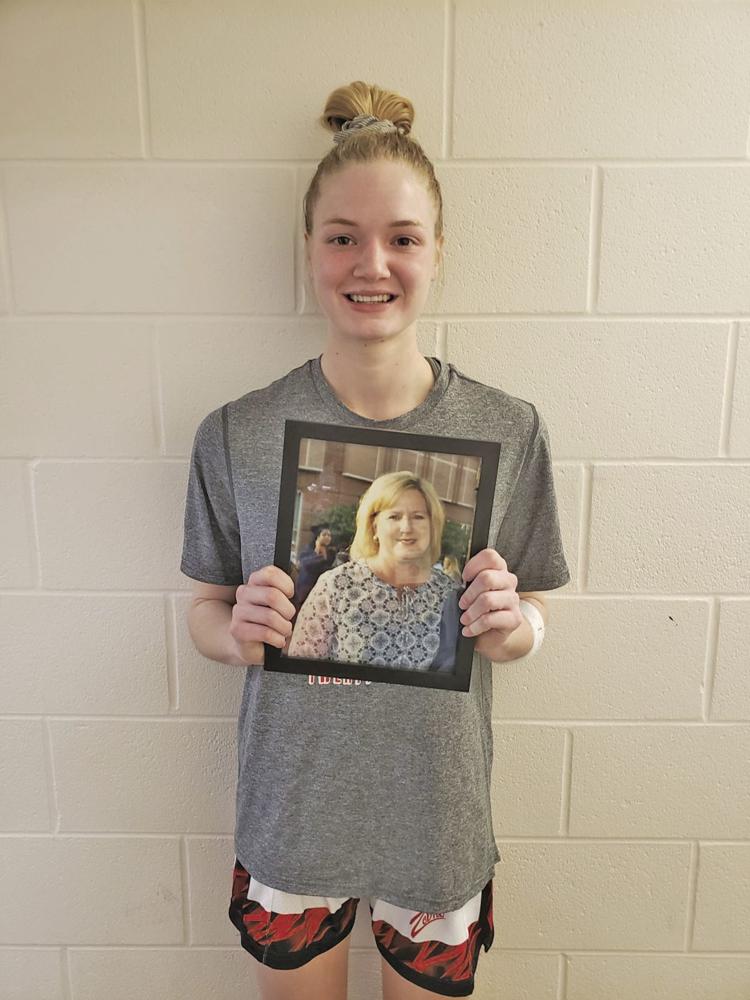 The touching tribute just added to her already impressive showing on the court. Despite the heartbreaking circumstances, she will cherish the outpouring of love from her community and peers for years to come.
Grant's courage and resolve on this night were truly unforgettable.