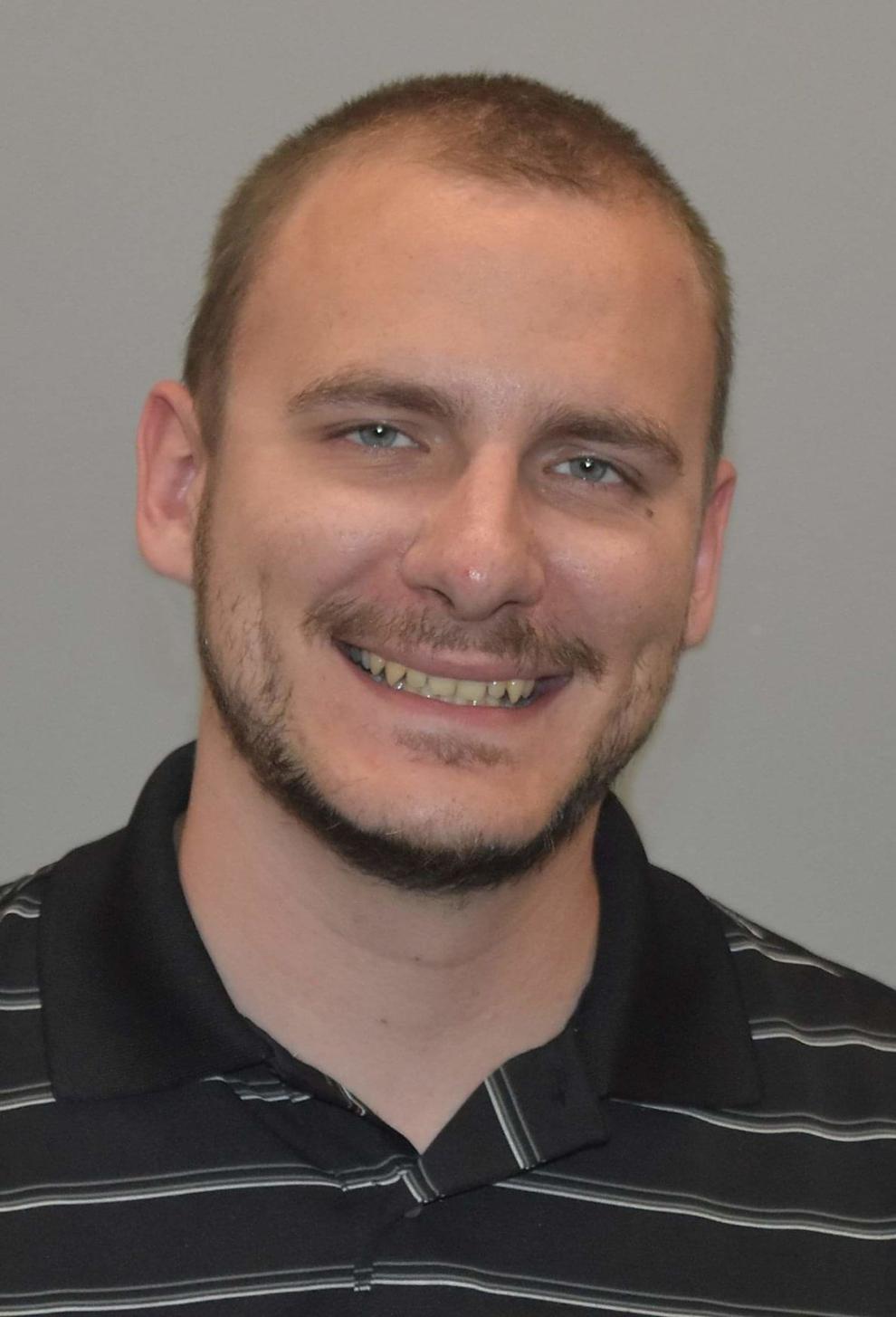 Last week: 8-1 (88.9%)
Overall record: 26-7 (78.8%)
I've always been a nostalgic person.
Sometimes when I'm making picks, I'll think back to games of yesteryear that strike me as similar to a particular matchup I'm struggling to make a decision on. The results and circumstances surrounding those games – ranging from memorable high school moments to the classic college football of my childhood – can help sway me either way.
I haven't had to use that tactic this season until dissecting the big District 5A-4 clash between Claremore and No. 7 Grove.
It is no secret I haven't done so hot on Claremore games this year. Two of my seven incorrect selections came when I picked the Zebras to lose by double digits, only for them to walk away victorious.
So when the formula I created for determining final scores told me Claremore should lose by double digits – 28 points, to be exact – I was beyond skeptical.
Coach Jarrett Hurt and his team have done enough to earn my respect, and I wasn't about to pick them to lose by four touchdowns on Homecoming Night. Especially not after they defeated Hilldale, a team I picked to beat them 41-17, by 17 points.
After all, relying on data too much can blind you to what cannot be represented by numbers. Numbers tell me the Ridgerunners win big, but my eyes tell me Claremore is a dang good football team that will be competitive with every opponent on its schedule.
Although I had a hunch the Zebras would pull off the big upset, I wasn't quite ready to make a definitive decision.
Would Grove win a high-scoring shootout? Could Claremore activate its clutch gene once more and win a tight defensive battle with limited points, or perhaps shock the state with a blowout?
Right when I thought I was at my wits' end, I saw it. The game I would model my pick after.
Drum roll, please … Oklahoma at Colorado, 2007.
The third-ranked Sooners were a heavy favorite when they traveled to Boulder 15 years ago this week, but they returned to Norman with a 27-24 upset loss after surrendering 20 points unanswered in the second half.
OU was a 22-point favorite over the Buffaloes, and according to two simulation websites, Claremore will be just as much an underdog as 2007 Colorado when Grove comes to Lantow Field on Friday night.
Massey Ratings favors the Ridgerunners by 16 while CalPreps.com predicts a 34-point win for the road team. Average those out, and you're looking at a 25-point spread.
Based on how this season has gone so far, that plays right into the Zebras' hands. Being the underdog has given them an edge over the likes of Oologah and Hilldale, and Grove could be the next unsuspecting victim.
The Ridgerunners have star playmakers in quarterback Carson Trimble and running back Emmanuel Crawford, but the Claremore defense has already proven it isn't intimidated by numbers.
Hilldale running back Eric Virgil came into the Week 3 matchup averaging 265.5 yards per game and 14.8 yards per carry, but the Zebras held him to 130 yards at 5.9 ypc, a season low in both categories. The following week against Stilwell, he tallied 316 yards at 7.3 ypc.
Furthermore, I expect Hurt and the coaching staff to follow the blueprint laid out by Wagoner for slowing down Crawford. The Bulldogs limited him to only 48 yards two weeks ago.
For the Sooners, that loss to the Buffaloes dropped them to 4-1, which is exactly where the Ridgerunners would land with a loss.
I don't think the Zebras will have to fight back from a 17-point deficit in the second half, but a game-winning field goal from Tate Hepler as time expires would put a nice gloss on the program's third 4-1 start under Hurt … CLAREMORE 27, Grove 24
Verdigris 37, HOLLAND HALL 14: It has been quite a fall from grace for the two-time defending Class 3A champions.
Holland Hall is 0-4 after going 25-1 the past two seasons, and though it showed signs of improvement last week while playing No. 5 Cascia Hall close in a 21-14 loss, I think coach Travis East's squad will be looking to make a statement.
I don't expect the top-ranked Cardinals to have a repeat of last week's near disaster, and they'll grab a big lead early and maintain it until time expires.
REJOICE CHRISTIAN 52, Sequoyah 30: On paper, these teams look evenly matched.
Sequoyah is outscoring opponents 230-55 while Rejoice Christian has dominated foes by a combined score of 228-62.
However, it seems reasonable to assume the Eagles from Owasso are on a different level.
Although Sequoyah is ranked ninth in Class 2A, and deservedly so, Rejoice is No. 2 and should probably be No. 1 – it was on my AP poll ballot. As great as Sequoyah has been, I'm not sure there is a 2A defense that can stop Chance Wilson and Solomon Morton.
Of course, we won't know for sure until the teams meet Friday night. The past two meetings were polar opposites of each other.
Sequoyah won a 56-49 shootout in 2020, but Rejoice avenged that loss with a 63-0 demolition last season.
CLAREMORE CHRISTIAN 42, Life Christian 16: The Warriors haven't fared well against their top-tier competition this season, but Life Christian doesn't fit that description.
The Eagles are 0-3 and haven't been much of a challenge for CCS in recent years. The teams have played five times since 2018, with the Warriors averaging 59.8 points per game while surrendering only 50 points total.
Cushing 63, CATOOSA 6: Poor Catoosa.
This matchup against Class 4A No. 1 Cushing couldn't have come at a worse time for the Indians after an 0-4 start to the season, but it is unlikely they'll be granted any mercy.
The Tigers aren't ones to pump the offensive brakes in blowout situations, averaging 53.5 points per game with an average margin of victory of 37.8 points.
MORRISON 21, Chelsea 18: It is only Week 5, but if this result comes to pass, Chelsea's hopes of making the playoffs are likely over.
Even last week's loss to Woodland was devastating because District A-5 is loaded with three ranked teams – No. 4 Tonkawa, No. 5 Hominy and No. 9 Pawnee – and the Cougars are just on the outside of the top 10.
The odds were stacked against the Green Dragons to begin with, and chaos will probably need to happen if they're to make the playoffs for the first time since 2015 (2020 doesn't count).
Morrison, on the other hand, is a perennial power that has missed the playoffs only three times since 1982 (!!!). The Wildcats know how to win big games, and they will call upon that experience Friday night.
JAY 50, Inola 13: Inola had a breakthrough last week by scoring a season-high 14 points, but those came after Bristow built a 57-0 lead.
Jay is averaging 33.5 points per game, and the Longhorns don't yet have the firepower to keep up.
WAGONER 38, Oologah 7: Wagoner might be 2-2, but those losses were to 5A No. 4 Coweta and 5A No. 7 Grove.
It is back to clicking on all cylinders after a 66-0 rout of Skiatook, and though this is a rivalry of sorts, recent history says the Bulldogs win and win big.